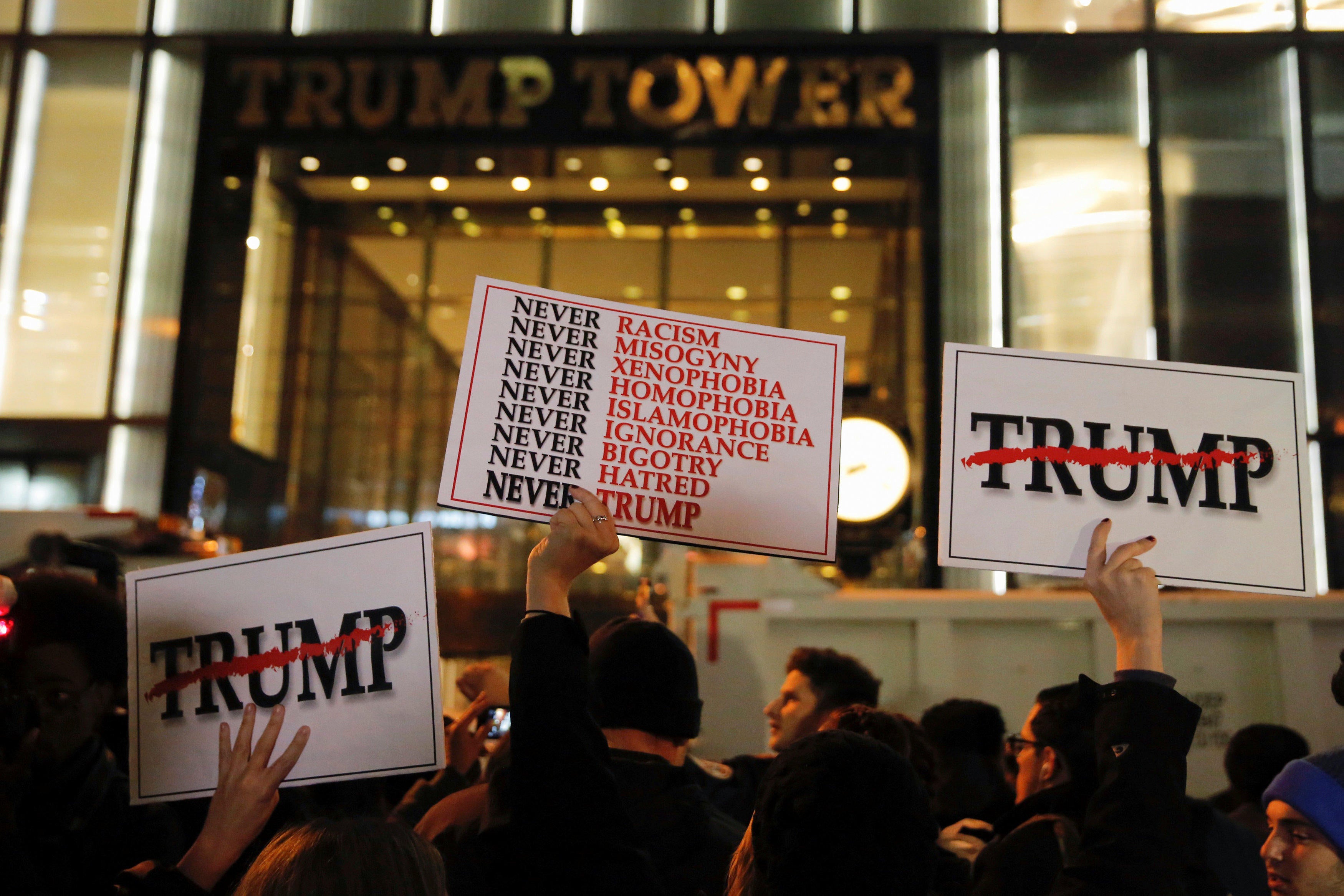 Unprecedented security plan for Trump's NYC home
The Secret Service and the New York Police Department are coordinating an unprecedented security plan to protect all 68 stories of Trump Tower in Manhattan, home to President-elect Donald Trump and his business. Protesters have gathered outside the skyscraper since his election.

Protecting Mr. Trump's Manhattan home is challenging. Not only is Trump Tower filled with other residents and partially open to the public, it's also in one of New York's busiest neighborhoods, reports CBS news correspondent DeMarco Morgan. Now, law enforcement sources say the Secret Service is vetting residents and employees of Trump Tower.
On the ground, barricades, police officers and Secret Service agents line the building. From above, an FAA mandated no-fly zone for planes traveling under 3,000 feet is in effect.
"I think it's a unique situation. Obviously, you know it is a public building," former Secret Service director Ralph Basham said.

Basham said the glass skyscraper's size, location and accessibility are creating new obstacles for law enforcement officials.
"You cannot shut down Trump Towers. You've got to accommodate the citizens and the people who are in and around that building," Basham said.
The building's main entrance is on New York City's iconic Fifth Avenue, nestled between high-end stores popular with tourists and window-shoppers.
Tiffany & Co.'s flagship store, located on the same block as Trump Tower, told CBS News they canceled their holiday window spectacular event "due to post-election related activity."
The first 26 floors of the building are made up of retail space and offices, including the Trump Organization headquarters. The top 39 stories are condominiums.
"In the last few weeks it's been absolutely crazy," Trump supporter and resident George Guido Lombardi said.
Lombardi lives on the 63rd floor below the president-elect. He said things are slowly calming down.
"It's a little bit better than two or three days ago," he said.
The impacts of the security effort stretch beyond the building's perimeter to neighboring businesses like Obica. The restaurant's manager, Dominic Amato, said the heightened security is cutting into their sales.

"NYPD is telling us this is going to be the case until at least January… After that they don't know what's going to happen," Amato said.
The meetings between the NYPD and the Secret Service are ongoing, but it's still unclear how long heavy security will remain outside Trump Tower.
Thanks for reading CBS NEWS.
Create your free account or log in
for more features.