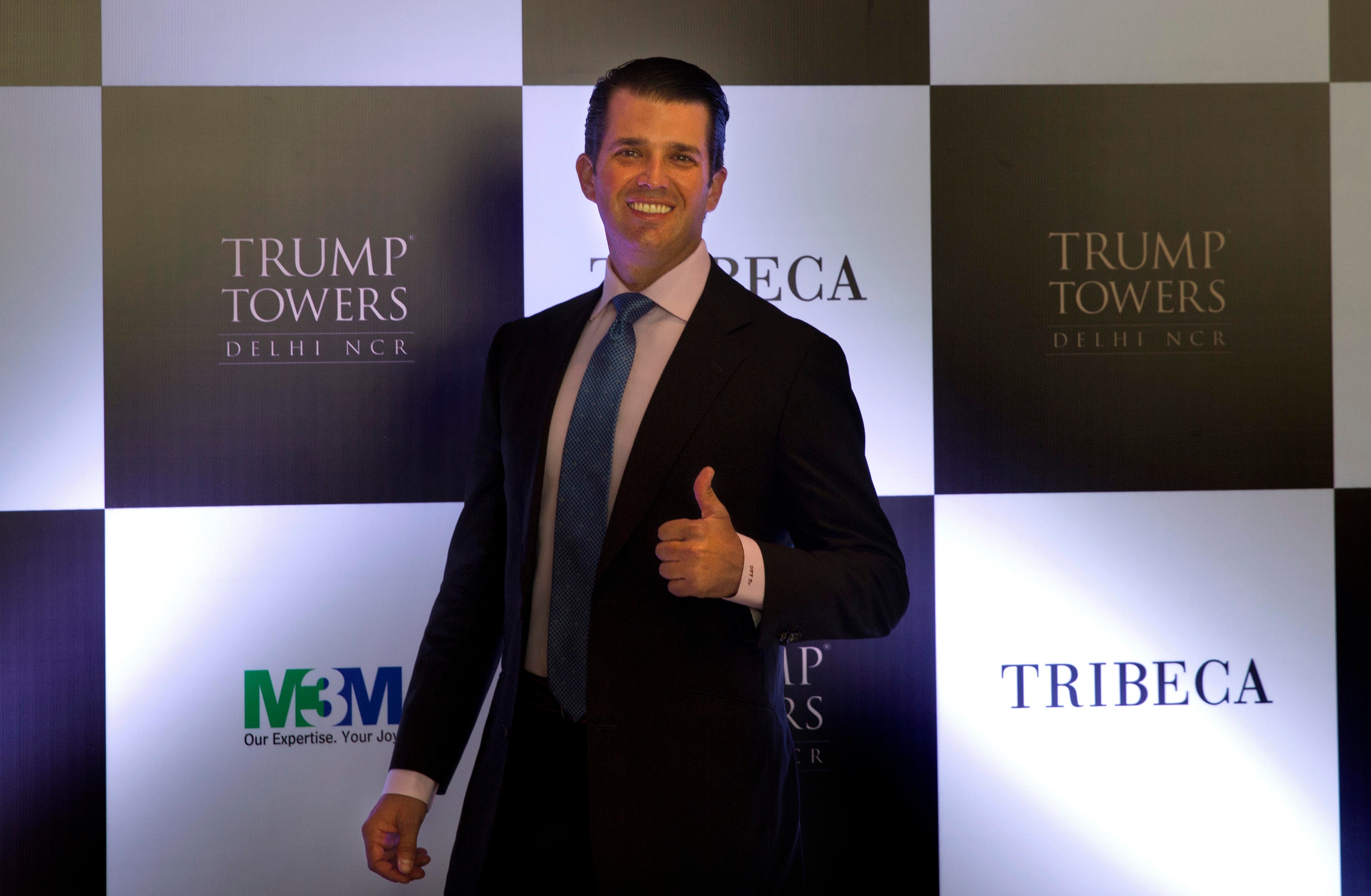 Donald Trump Jr. claims conservative "shadow ban" on Instagram
Donald Trump Jr., President Trump's oldest son who helps the Trump Organization, posted on Instagram Friday he had a "crazy drop-off in new followers," which he said was due to search results of his name.
He posted a video of the top searches associated with #donaldtrumpjr, which included #donaldtrumpjrisatoll, #donaldtrumpjrcolludedwithrussia and #donaldtrumpjrisaliar. A more positive result, #donaldtrumpjr2024, also showed up.
The video also showed a warning that he claimed a friend received when searching his name. The message said "Can we help? Posts associated with words or tags that you're searching for often encourage behavior that can cause harm or even lead to death. If you're going through something difficult, we'd like to help." The warning did not show up for CBS News when searching.
The third slide in the video showed some of the memes, some which appeared mean-spirited, that appeared to show up under a search for his name.
In the post accompanying the video, Trump Jr. claimed he had been watching his analytics for weeks, and he wrote he averaged 7 million impressions last week but he claimed he got no new followers.
"I get that my 3 year old Chloe can be pretty aggressive as are a few of my humorous memes, but this is ridiculous," Trump Jr. wrote. "If this account 'could cause harm and even lead to death' we have serious problems. The #shadowban nonsense and the hysteria RE any conservative thought has to stop."
Facebook, which owns Instagram, did not respond to a request for comment.
Trump Jr. posted a link to the Instagram post to his Twitter account. Popular conservatives Diamond and Silk responded "agree. We dropped a video today & in 3 hours, we only received 44K views but we have 1.6 Million likes & Followers. The left calls it a hoax, we call it CENSORSHIP."
Trump Jr. is very active on social media, and he does post a lot of pictures of his five children and conservative memes on Instagram. He has been criticized in the past about some of his social media posts, including when he liked a tweet about a conspiracy theory about the Parkland shooting survivors. Earlier this month, he criticized Twitter for "censoring" conservative Candace Owens, although it appeared she had deleted the tweet he had referred to.
Thanks for reading CBS NEWS.
Create your free account or log in
for more features.