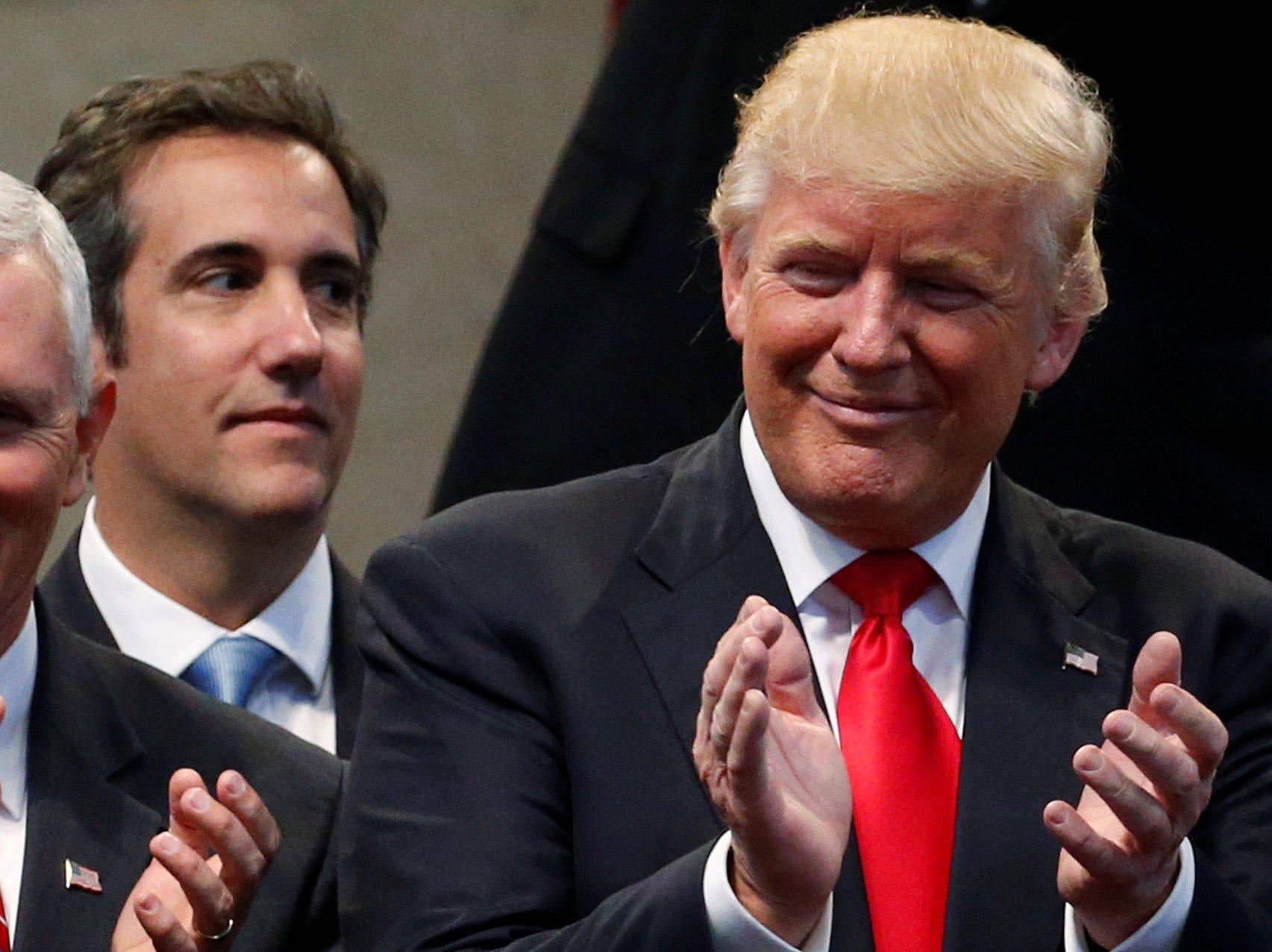 Of all the things Trump has been called, "Individual 1" may be the most damaging
President Donald Trump's former lawyer, Michael Cohen, is now a convicted felon, pleading guilty to eight charges including tax evasion and campaign finance violations. He told a judge Mr. Trump directed him to pay hush money to adult film star Stormy Daniels and former Playboy model Karen McDougal to influence the election. "CBS This Morning" co-host John Dickerson breaks down why this matters.
---
Donald Trump has been called a lot of things. But being called "Individual 1" may be the most damaging. That's how he's referred to in Michael Cohen's plea agreement.
There has been a lot of drama in the Trump presidency, but now a man with access to Mr. Trump's intimate secrets says the president directed a crime. That's what makes this moment different.
No matter what plane a president travels in, it's called Air Force One. And with presidential scandals, critics always try to make the president "Individual 1," the centerpiece of the event, even if the president has no direct involvement.
Paul Manafort, for example, was convicted of crimes he committed before he ever worked for Donald Trump. On the question of Russian collusion, the president's son and son-in-law are implicated, but he has not been. What makes the Cohen case different is that he is pointing right at the president — saying he was involved in a proven crime.
The president can't say he didn't know Cohen or wasn't involved. He's on tape.
Cohen may be lying. That was one of his key job requirements. But that's also what made him the swamp captain, navigating the material it was most important for the candidate to hide.
Mr. Trump has boasted he alone can fix the economy, North Korea, and America's trade deficit. But when it comes to Cohen's work, he must now convince people of the opposite: that he is not "Individual 1."
Thanks for reading CBS NEWS.
Create your free account or log in
for more features.