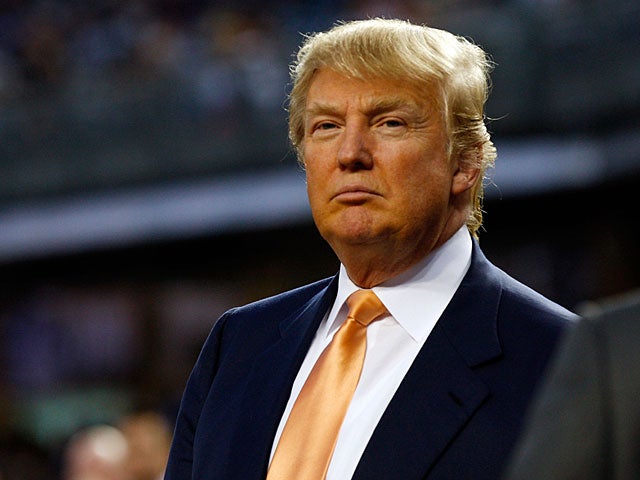 Donald Trump gets regular Fox News spot
Donald Trump, who says he is seriously considering a presidential run, will now appear on Fox News every Monday morning.
A Fox News representative, Dana Klinghoffer, said that Trump will be a regular guest, not a contributor, and thus will not be paid.
Trump's segments were referred to as "Monday Mornings with Trump" in a network promo posted by Mediaite.
"Bold, brash and never bashful, the Donald now makes his voice loud and clear every Monday on Fox," an announcer says in the promo. The promo then cuts to a clip of Trump saying, "my message is a better message than anybody else's."
Klinghoffer, the Fox News spokesperson, said that Trump will be permitted to continue making the regular Monday appearance even if he declares a presidential campaign, since he is not a paid contributor. It would be highly unusual for a network to give a regular weekly forum to a declared presidential candidate.
Fox News suspended Rick Santorum and Newt Gingrich as contributors in Marchahead of their likely presidential campaigns. The network also employs Mike Huckabee and Sarah Palin, both of whom say they are considering presidential runs.

Trump has made headlines in recent days by questioning whether President Obama was really born in the United States. His position prompted one Fox News personality, Bill O'Reilly, to suggest Trump was pushing the "birther" perspective for publicity even though he does not believe it.

Trump will appear on the morning show "Fox and Friends."
Thanks for reading CBS NEWS.
Create your free account or log in
for more features.