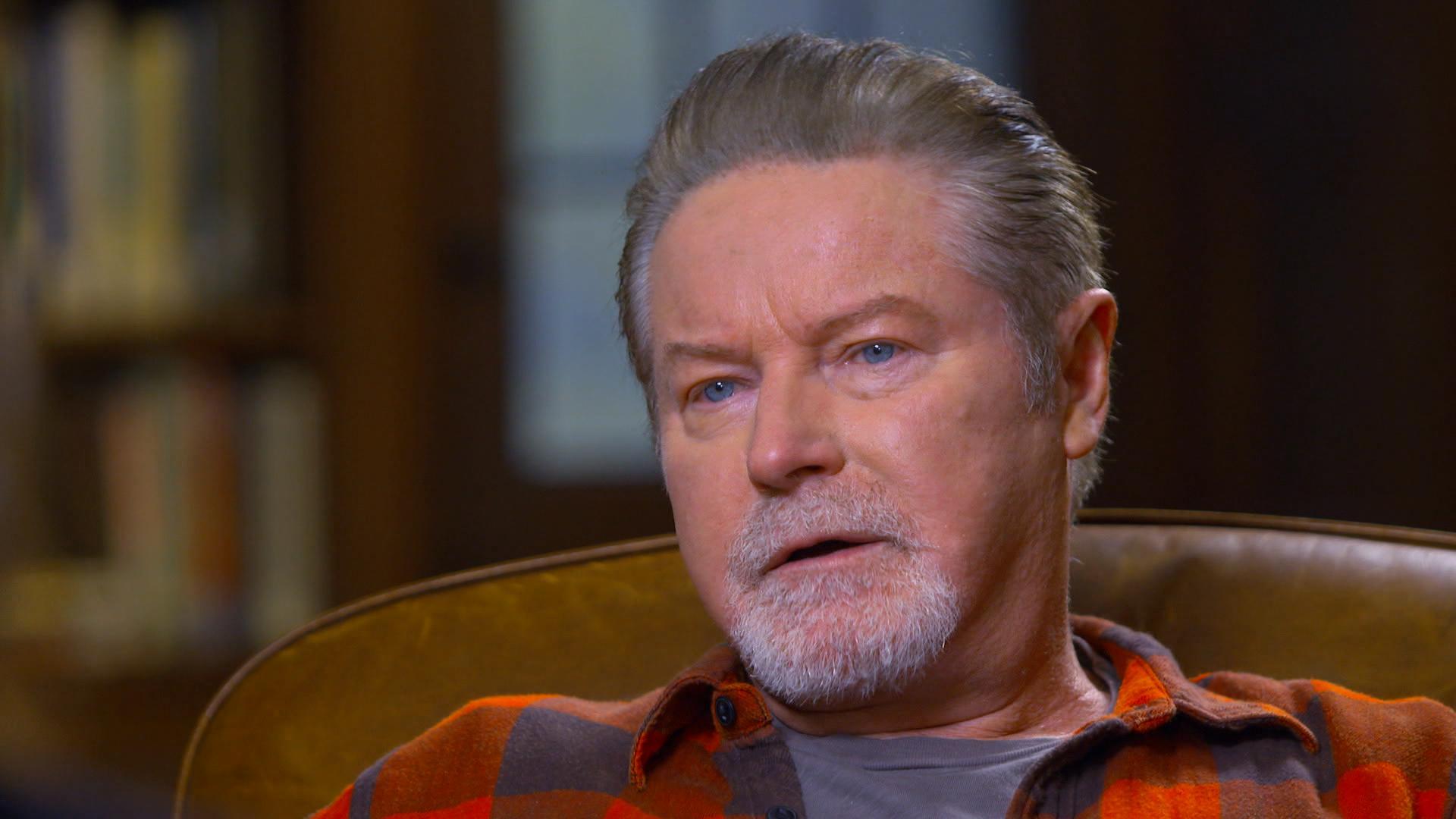 What does "Hotel California" really mean? (And other questions for Don Henley)
This piece originally aired December 8, 2016.
The Eagles are among the 2016 Kennedy Center honorees. The band formed in the early 1970s and helped define classic rock on the radio, becoming one of the world's most successful bands.
But when drummer Don Henley hears one of their songs on the radio now, he usually turns it down.
"After 44 years, you just really don't want to hear 'em when you're off," Henley said. "When I'm off duty, I'd rather listen to somebody else, or just silence. Silence is good. You don't get much of it these days anywhere. So I'm a big fan of silence."
He may be a fan of silence, but with the Eagles, Don Henley created some of the most popular sounds in American music.

Like their hit song, the Eagles seemed really to live "Life in the Fast Lane."

"You really were sex, drug, and rock n' roll at one point," King said. "Did you feel like that? Did you like that?"
"Yeah… Everybody was doing it. It was the '70s," Henley said.
"It was what everybody was doing, which doesn't make it right necessarily. And you know, looking back on it, there's some regrets about that. We probably could have been more productive … although we were pretty productive, considering."
And they sure were. The Eagles have sold more than $150 million records worldwide. And they remain the best-selling American band of all time.

It all began in 1970 at the Los Angeles nightclub, where Don Henley met Glenn Frey.

"He walked up to me one night in the Troubadour and handed me a beer, and he just started to talking to me. You know, the Troubadour Bar was the center of the universe at that point in time," Henley recalled.
After playing backup for Linda Ronstadt, Frey convinced Henley to form a band of their own. One of their classic hits is "Hotel California."
"I have no clue what it means, but I like it," King said.
"Yeah, well, me neither," Henley said, laughing. "But radio was different in those days."
"You don't know what it means?" King asked. "You know what it means, you wrote it!"
"I have some idea," Henley said.
"Can you just give me two sentences, what the hell it means?" King asked.
"Not in two sentences, no," Henley said, laughing.

"Okay three," King said.
"Well, I always say, it's a journey from innocence to experience. It's not really about California; it's about America," Henley said. "It's about the dark underbelly of the American dream. It's about excess, it's about narcissism. It's about the music business. It's about a lot of different…. It can have a million interpretations."

King asked Henley what comes to mind when he thinks about the Eagles members, beginning with guitarist Bernie Leadon.
"Really great. Really great musicianship. A guy who did not like fame at all," Henley said.
"Randy Meisner?" King asked.
"Very sensitive guy, very talented, a farm boy like me," Henley said. "He was the only guy who could sing that high."
"Don Felder?" King asked.
"Incredible guitar player, yeah," Henley said. "One of the best in the business."

And Joe Walsh, Henley said, was also an amazing guitar player.
"And a very funny guy. You know, he bought a lot of good humor and he was sort of the wild card," Henley said.
King saved Glenn Frey for last, who died in January.
"What you would have to say about him?" King asked.
"He was a very dynamic individual. He came up like I did, playing in rock and roll bands starting in high school," Henley said. "We understood each other. We both loved cars. He had an old '55 Chevy named Gladys that we used to ride around in. And we were just – we were a good fit, you know. I had strengths that made up for his weaknesses, and he had strengths that made up for my weaknesses."
Henley and Frey co-wrote most of the band's music -- their success leading one DJ to call them "America's McCartney and Lennon."
The Eagles broke up in 1980.
"The way the group broke up was, Glenn called me up and he said, 'I need to go and do my own thing for a while,' you know. And – and that was it," Henley recalled.

"And you said okay?" King asked.
"I said, 'Okay,'" Henley said, laughing. "Whatever."
"Were you mad about that?" King asked.
"No, no, I knew it was coming. You know, we all knew it was coming. It couldn't continue the way it was going."
After what Henley calls a 14-year hiatus, the Eagles enjoyed two more decades of making music and filling arenas. It came to an end last year, after Glenn Frey became ill.

"It was unexpected, and sudden, and tragic," Henley said about his Frey's death. "And you know, it was basically the end of the band, I think."
Last Sunday, Don Henley went to the Kennedy Center to accept the prestigious award with bandmates Joe Walsh and Timothy B Schmit. They also watched a tribute to Glenn Frey.
"Do you miss him?" King asked.
"Yeah, sure. In these past several years we haven't been around each other that much. I miss him and I miss knowing that he's just on the planet," Henley said.
"Can you imagine the Eagles continuing in any form?" King asked. "Is that something you even think about?"
"Not at this point in time. No, no, it doesn't seem feasible to me. Glenn was such a pivotal part, I mean he was the leader of the band. And it would be pretty strange going forward without him," Henley said.

Thanks for reading CBS NEWS.
Create your free account or log in
for more features.