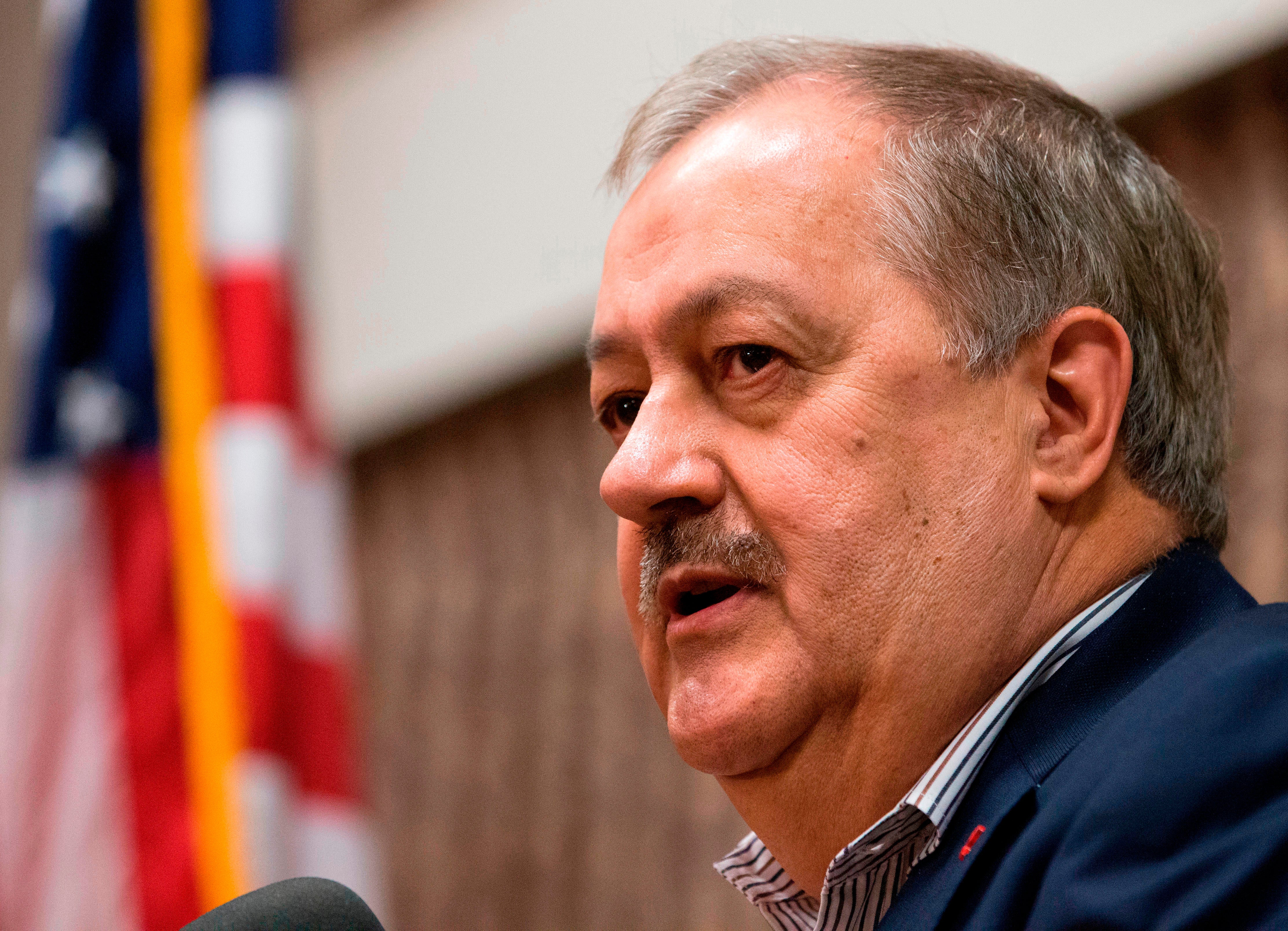 Don Blankenship to file as third-party candidate in West Virginia Senate race
Failed West Virginia GOP candidate for U.S. Senate and ex-coal industry CEO Don Blankenship is expected to announced his candidacy in the state's "Constitution Party and file paperwork at the West Virginia Secretary of State's Office Wednesday.
The move will likely start a legal battle, given that West Virginia has a "sore loser law," which aims to prevent a candidate who loses a primary from mounting a third-party bid. Blankenship lost the Republican nomination to the state's attorney general Patrick Morrisey during the primary race in May.
West Virginia is a key state in the Democratic Party's efforts to gain control of the Senate in the 2018 midterm elections.
"Candidates affiliated with a recognized political party who run for election in a primary election and who lose the nomination cannot change her or his voter registration to a minor party organization/unaffiliated candidate to take advantage of the later filing deadlines and have their name on the subsequent general election ballot," guide book on the West Virginia Secretary of State website reads.
Blankenship does not expect the filing to be certified and intends to fight the "sour grapes" law.
"The political establishment cannot retroactively enact laws that prohibit individuals who become members of some political parties from being on the ballot while allowing individuals who become members of other political parties to be on the ballot," a post of Blankenship's Facebook page reads. "This is what the Communist or Nazi party would do and is a perfect example of political party behavior that violates an American's guaranteed right to equal opportunity. It is a clearly discriminatory law and exactly what George Washington warned of in his farewell address."
Morrisey responded to his vanquished opponent's announcement Wednesday.
"Voters won't be distracted by efforts to divert attention away from lying liberal Joe Manchin's record of supporting pro-abortion policies, gun control, and Hillary Clinton's campaign against coal miners," he said in a statement to CBS News.
CBS News' Caitlin Conant contributed to this report.
Thanks for reading CBS NEWS.
Create your free account or log in
for more features.