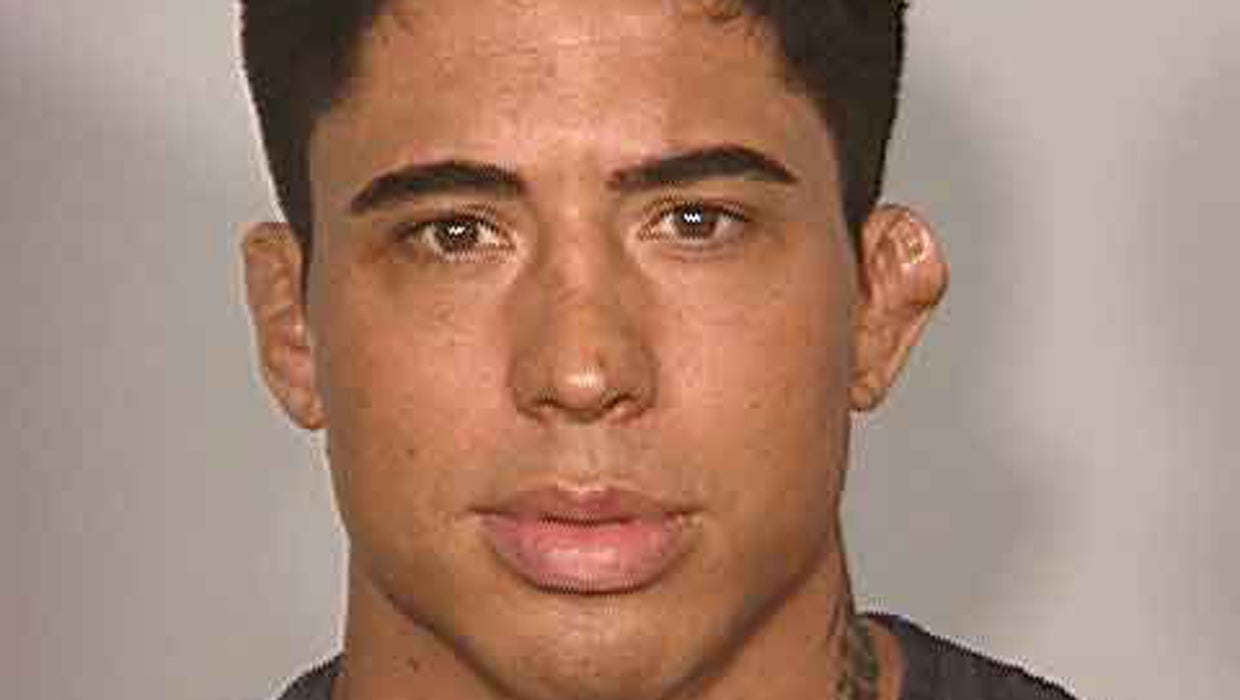 Domestic dispute involving ex-UFC fighter detailed on Twitter
LAS VEGAS - A woman who claims to have been seriously beaten at the hands of a former UFC fighter alleged in a Twitter post that she suffered 18 broken bones in the domestic dispute.
The Washington Post reports a woman who identifies herself on Twitter as porn actress Christy Mack - the ex-girlfriend of former UFC fighter Jonathan Koppenhaver - alleged in the online post on Monday that Koppenhaver mercilessly beat her and her friend after he found them in her Las Vegas home on Friday at around 2 a.m.
Las Vegas police said they are searching for Koppenhaver in connection with a domestic dispute that occurred early Friday morning. Investigators have said two people, including Koppenhaver's "significant other," suffered serious but non-life threatening injuries.
The tweet, which appears to have been written by Mack, says, in part: "...My injuries include 18 broken bones around my eyes, my nose is broken in 2 places, I am missing teeth and several more are broken. I am unable to chew, or see out of my left eye. My speach [sic] is slurred from my swelling and lack of teeth. I have a fractured rib and severely ruptured liver from a kick to my side. My leg is so badly injured I have not been able to walk on my own. I also attained several lesions from a knife he got from my kitchen..."
The online post was accompanied by graphic images of a woman in a hospital bed. 48 Hours' Crimesider could not independently verify the authenticity of the images.
The online post went on to describe disturbing details of the alleged abuse and how Mack was able to escape by running out of the house to a neighbor's.
Koopenahaver appeared in UFC's Ultimate Fighter TV show in 2007. In recent years, he legally changed his name to War Machine.
A series of tweets seemingly referencing the dispute, in which he is being sought, were made on a verified Twitter account belonging to War Machine on Monday.
The Las Vegas Police Department did not immediately return a call for comment Tuesday in regards to the Twitter posts.
Thanks for reading CBS NEWS.
Create your free account or log in
for more features.