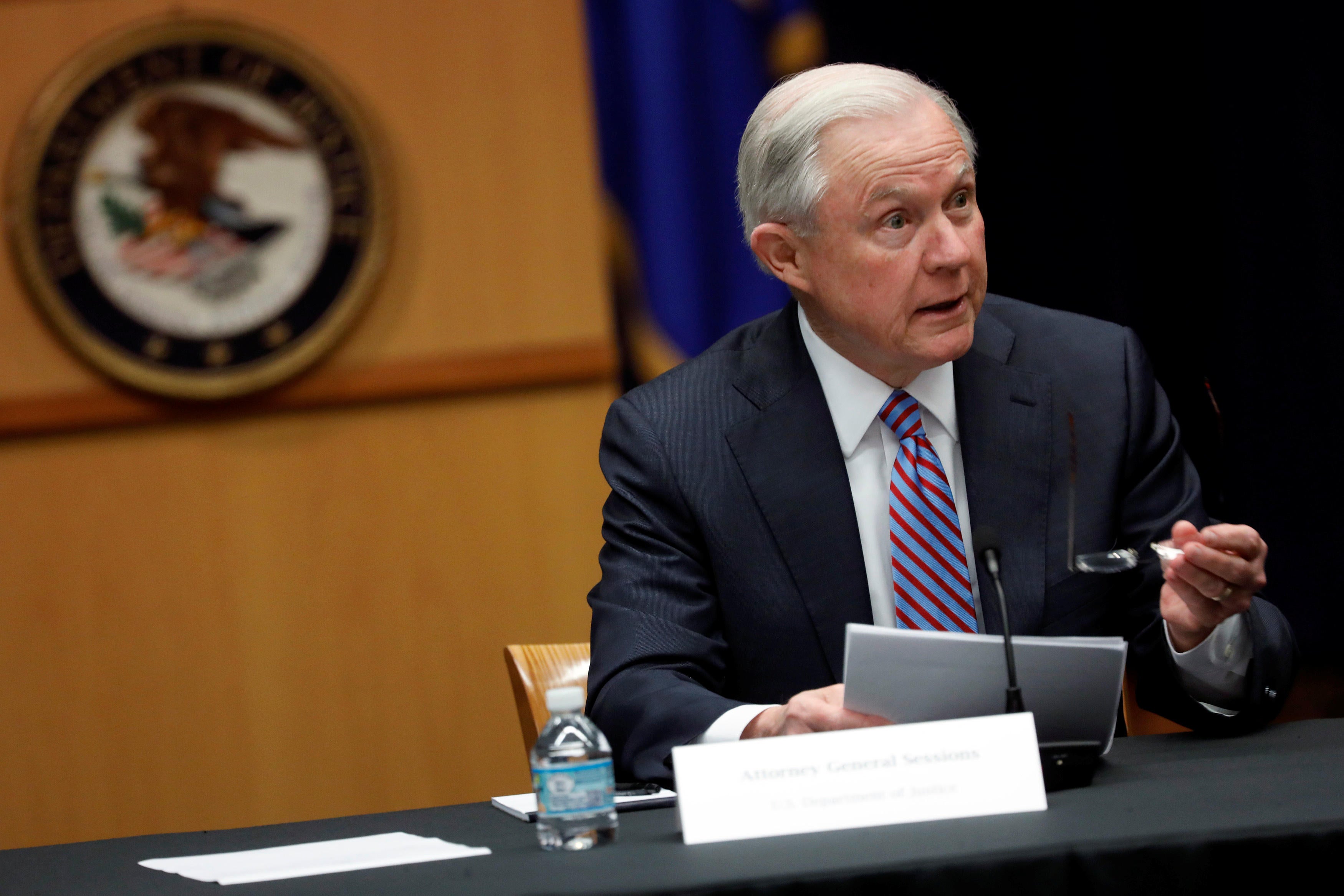 Justice Department vows to crack down on violent gangs
Attorney General Jeff Sessions says the Justice Department will crack down on violent gangs.
"Under President Trump, the Justice Department has zero tolerance for gang violence," Sessions told a meeting with federal law enforcement officials to discuss ways to combat organized crime.
Sessions on Tuesday called out one organization in particular, the MS-13 street gang, members of which are suspected in the killings of four people last week in Long Island. Sessions told the Organized Crime Council that gangs like MS-13 "represent one of the gravest threats to American safety."
He raised the murder a few days ago, believed to have been carried out by MS-13 members, of four young men, whose bodies were dumped in a park on Long Island, and he recalled the brutal murders last month of two teenage girls in Los Angeles, both killed with machetes and baseball bats.
The attorney general addressed gangs directly in his remarks at the council gathering.
"If you are a gang member, we will find you," Sessions said. "We will devastate your networks. We will starve your revenue sources, deplete your ranks, and seize your profits. We will not concede a single block or a street corner to your vicious tactics."
President Trump tweeted his approval Tuesday afternoon of Sessions' tough line on gangs.
He says tougher enforcement of immigration and border crimes will curb gang activity. And he pressured sanctuary cities, too, arguing that their protection of people in the country illegally makes efforts to fight gang violence more difficult. Sessions accused sanctuary cities of "aiding these cartels to refill their ranks."
Thanks for reading CBS NEWS.
Create your free account or log in
for more features.