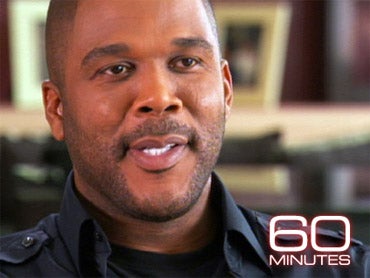 Does Your Child Need A Tutor?
There are several signs that will indicate to parents that their child needs a tutor, says Edward Gordon, a tutoring consultant for the federal and state governments and author of "Tutor Quest."
According to Gordon, parents spend approximately $8 billion a year on tutors. He said the federal government will spend about $1 billion to pay for tutors due to the "No Child Left Behind" Act that was passed by Congress in January of 2002.
Under this legislation, children who attend schools that do not meet new government standards and are determined to be "failing" schools for two consecutive years will have the option to transfer to better schools and receive tutoring.
Here are some signs to find out whether your child needs a tutor:

Continued failing grades in school.
Child is constantly making excuses as to why he or she is not doing homework. The student is unhappy in school or having problems in general that you are aware of.
The teacher sends notes home to you and you have to go to school because there is disruptive behavior, a pattern that goes on for at least a full school year.

"The typical pattern is the child gets a bad report card in the first semester and the second semester they get a second bad report card. In February through May, that's when the parents typically take action and get a tutor because they don 't want the child to go to summer school or to repeat a grade," Gordon says.

Gordon says there is no such thing as a lazy child. "That is a symptom. It's a question of motivation or if the child is having a problem processing the information or if there is a problem at home, such as parents going through a divorce."

So if your child is falling behind, Gordon recommends getting a tutor to help him or her catch up. "The purpose of tutoring is to speed up the learning process, make up the skills the child has lost and get them back up to the instructional level so the teacher in the classroom can continue the learning process with the child," he says.

Here are some typical ways of finding a tutor:

Network through friends
The public library
Teachers acquaintances, but not necessarily at the school child goes to. Gordon says the school the child attends may be hesitant to recommend a tutor for liability reasons.
Volunteer organizations, such as church organizations
Web sites and the yellow pages

Gordon says the first thing that any parents who are interviewing a prospective tutor should ask is how many years of experience does the person have in teaching the specific subject or area of concern. If the child has a learning disability, reading problem like dyslexia or attention deficit disorder, find out if the tutor is trained to identify and work with children who have this problem.

"You need someone with at least five years or more experience," says Gordon. "Second, ask if they have a degree in the area they are going to teach and if they are certified to teach in this area. Many people need help in math and science, particularly high school students. Teachers who are not certified can still be good. You may have a teacher who has many years of experience teaching math on a college level and has a degree, but is not certified to teach high school."

He notes that having degrees and experience does not necessarily mean the person will be a good teacher. "There are certain things you should look for. The teacher needs to be able to explain in laymen's terms what they are going do, how are they going to find out what the child's problem is and how they will go about improving the child's skills," he says.

Most tutoring programs work with the child on average three to four months, seeing the child for an hour's session two to three times a week. "Less than twice a week is often a waste of time because it's not enough assistance," he says.

Although a tutor cannot give a guarantee, Gordon says, the tutor can give parents some idea of what their expectations should be for success.

There are two aspects of tutoring, he explains:"While the tutor is there, what they do; and afterwards, after the tutor leaves, what do they do to make sure that the homework is done. Do they check it and make sure the child does whatever the tutor suggests?" And after the tutoring is over, he says, what are you doing to continue to reinforce it on a day-to-day basis? He says parents should also make sure the child has a quiet place to study and the supplies he needs. The parent shouldn't do the child's homework, but be willing to help, if needed.

The primary motivation of the child to learn comes from the parent, Gordon says. The following is a list of things that a parent should do to reinforce what the tutor is doing:

Check homework everyday (assigned by the school and the tutor).

Structure time to do homework

Provide a quiet place to study

Be available to help, but don't do the work

Show that reading and education are important.

Gordon estimates that the cost to hire a private tutor in the U.S. ranges from to $20 to $150 an hour, depending on the area of the country and what the tutor is doing.
Thanks for reading CBS NEWS.
Create your free account or log in
for more features.