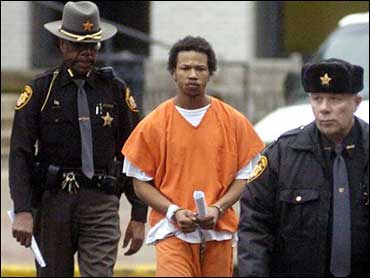 Dodgers To Replace Hoffman

Glenn Hoffman will not return as manager of the Los Angeles Dodgers next year, following a season in which he replaced Bill Russell in June.
The Dodgers said Wednesday that Hoffman will join the coaching staff under the new manager.
"I feel that Glenn displayed major league managerial talents and believe that based on this experience and his being a member of the new coaching staff, he will be further prepared for his next managerial opportunity," general manager Kevin Malone said.
The Dodgers never contended in 1998, starting with four straight losses and finishing 83-79.
Hoffman thanked Dodgers president Bob Graziano and Tom Lasorda for the opportunity to manage.
"Kevin informed me of his decision and asked me if I wanted to stay on as a coach," Hoffman said in a statement released by the team. "I want to help this team in any way I can."
"It was an outstanding experience that got my feet wet and gave me a real feel for being a big-league manager. That experience will definitely help me in the future with my career."
The Dodgers had only two managers between 1954 and 1996 -- both Hall of Famers. They had two this year alone, and now they'll have another next season.
Glenn Hoffman, who replaced Bill Russell during the season, will not return as Dodgers manager. (AP)
---
Montreal Expos manager Felipe Alou is believed to be the leading candidate. Malone was general manager of the Expos in 1994 and 1995. More recently, he was assistant general manager for the Baltimore Orioles.
Alou, 63, has one year remaining on his contract with the Expos, but it's believed the team won't stop him from leaving to manage the Dodgrs.
Other possibilities to succeed Hoffman are former Boston Red Sox manager Kevin Kennedy and former Baltimore Orioles manager Davey Johnson.
The Dodgers said they would not make any announcements regarding other coaches until a manager is hired.
Hoffman, 40, guided the Dodgers to a 47-41 record after replacing Russell, who was fired along with general manager Fred Claire on June 21.
Russell succeeded Lasorda on July 29, 1996 -- after Lasorda had a mild heart attack and was made a vice president of the team.
Lasorda held the managerial job for nearly 20 years starting in 1977. Before that, Walter Alston managed the team in Brooklyn and Los Angeles from 1954-76.
Lasorda, who turned 71 last week, replaced Claire as interim general manager last June, and was succeeded by Malone on Sept. 11.
Hoffman was managing the Dodgers' Albuquerque farm club of the Pacific Coast League when Russell was fired.
A few days after hoffman took over, Charlie Hough, Mickey Hatcher and John Shelby joined the coaching staff, replacing Glenn Gregson, Reggie Smith and Mark Cresse.
Others on the coaching staff are Joe Amalfitano, Mike Scioscia and Manny Mota.
The removal of Hoffman is yet another development in a turbulent season.
Fox Group completed its purchase of the team in March, and changes were made continuously throughout the season, starting in mid-May when the Dodgers, struggling with a losing record, traded Mike Piazza to the Florida Marlins in a blockbuster seven-player deal.
The Dodgers and Piazza were unable to agree on a contract extension, prompting the trade. Piazza, dealt to the New York Mets a week after being sent to the Marlins, is unsigned for next year.
The Dodgers made the playoffs in 1995 and 1996, and were eliminated from contention on the final weekend last year. They have not won a postseason game since 1988, when they won the World Series.
© 1998 SportsLine USA, Inc. All rights reserved
Thanks for reading CBS NEWS.
Create your free account or log in
for more features.