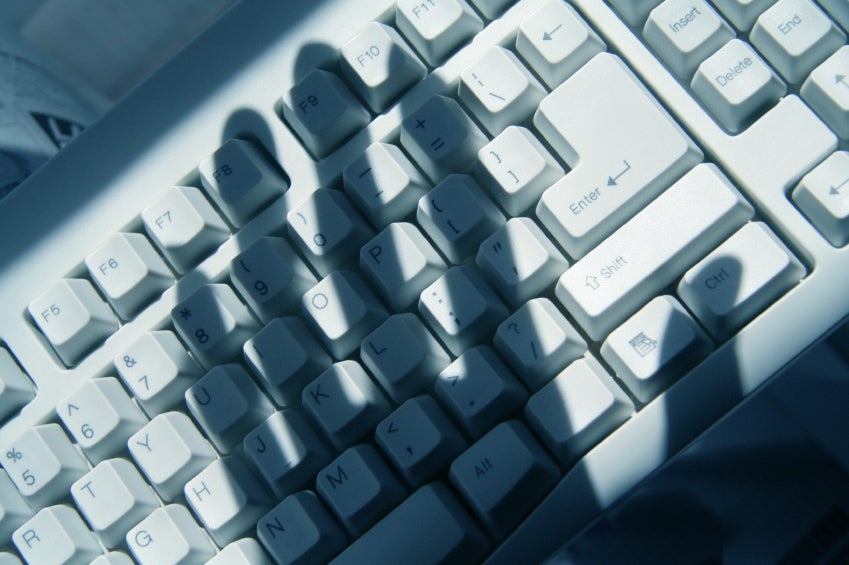 Do police take online threats against women seriously?
NEW YORK - In 1996, Jayne Hitchcock logged onto an online newsgroup for writers to try to find a literary agent. She received a message from someone in New York, saying he'd like to represent her and asking for a $150 reading fee. Hitchcock smelled a scam, and when she asked around, found other writers who had sent the supposed agent hundred and in some cases thousands of dollars. She contacted the attorney general, who opened an investigation. And that's when things got scary.
"Someone began impersonating me on different newsgroups," Hitchcock told CBS News' Crimesider. "They were saying I was into S&M and giving out my home address and phone number and inviting people to come over."
Hitchcock called the local police where she was living in Maryland.
"They said, I can send someone over, but, what's a newsgroup?" remembers Hitchcock, who has since made it her life's work to educate police, the public and politicians about the reality of online stalking and harassment.

And yet, nearly 20 years after Hitchcock called the cops on her stalker, many say that law enforcement agencies are still woefully behind the times when it comes to investigating online threats. In January of this year, journalist Amanda Hess wrote a cover story for Pacific Standard magazine entitled "Why women aren't welcome on the Internet." In it, Hess recounts her attempt to report graphic death threats she was receiving over Twitter from a user going by the name "headlessfemalepig."

"You are going to die and I am the one who is going to kill you. I promise you this" read one. Another: "... im going to rape you and remove your head."

She called the police. But when the officer came to her door, Hess wrote, his response was, "What is Twitter?"
Professor Danielle Citron of the University of Maryland School of Law says that too many police officers react to reports of online harassment in one of three ways: by saying "just turn off the computer"; claiming ignorance of the technology used to threaten a victim; or simply being unaware that there actually are laws against "true threats" online.
They'll say, "Buy a gun and bring a civil suit - there's nothing we can do," says Citron, whose book "Hate Crimes in Cyberspace" is being published by Harvard University Press later this year.

Mary Anne Franks, an associate professor at the University of Miami's School of Law agrees with Citron: "Anecdotal evidence is that the overwhelming number of victims who report online threats are met with indifference or a lack of understanding about how these technologies work."
Citron says that women are disproportionately the victims of online threats, and the little data available appears to bear that out.
In 2006, researchers at the University of Maryland stumbled upon the scope of the problem during a study of threats in a specific online chat system. The researchers created fake accounts and found that the users with female names received an average of 100 "malicious private messages" each, while male names received just 3.7 of these kinds of messages. Researcher Michel Cukier told Crimesider that he was "very surprised" by the finding: "It is rare that you have results so significantly different."
According to data gathered by Hitchcock's non-profit advocacy group, Working to Halt Online Harassment, between 2000 and 2013, 70 percent of online stalking cases were aimed at women.
"What's happening is that bigotry is making its way online because it is easier, cheaper, and less risky than face to face sexual harassment," says Citron.

When the Violence Against Women Act was reauthorized in 2013, lawmakers added language outlawing online harassment against a specific person. But Citron and Hitchcock say that state stalking laws are often woefully behind the times when it comes to technology, limiting their language to email, for example, and ignoring social networks or messaging applications.

In a 2003 article for Police Chief Magazine, Hitchcock wrote that some stalking laws require that the perpetrator pose a "credible threat," which can be hard to prove online: "Cyberstalkers often do not threaten their victims in person; rather, they engage in conduct that, when taken in context, would cause a reasonable person to fear violence."

And while Hitchcock says that it's often "the luck of the draw" when it comes to whether a particular police agency is trained and willing to take on a cyber-threat investigation, there are definitely some that are trying.

"The Internet provides anonymity and people think they're not going to get caught," says U.S. Attorney Zane Memeger." But we have the tools that allow us to track them down."

Memeger has successfully prosecuted several cyber-threat cases, including the case of Todd Hart, who stalked and harassed his former girlfriend from across the country. According to court documents in the case, Hart sent self-deleting emails to his victim, including one that read: "How would you like it if your sister went missing? How would you like it if something happened to your mother...? How would you like it if your boyfriend got hit by a car? This is what will happen if you don't return to Philadelphia."


In 2011, Hart was sentenced to five years in prison.


Helping law enforcement learn to track down messages like Hart's, which were designed to evade detection, is part of the work that the Stalking Resource Center does. Funded by the Department of Justice's Office on Violence Against Women, the Stalking Resource Center provides training for police and prosecutors across the country who are looking to learn more about cyber harassment, and, according to director Michelle Garcia, more and more agencies are asking for assistance.

Garcia spent much of last week in Oklahoma conducting a three-day training conference for law enforcement specifically focused on the use of technology in intimate partner stalking.

One of the main points Garcia says she tries to drive home when she is working with law enforcement is that they need to "suspend disbelief" when talking to victims of online harassment, who often come to police with seemingly unbelievable stories about, for example, computers turning themselves on and off and displaying threatening messages.

"Offenders rely on victims being perceived as unreliable, having mental problems," Garcia told Crimesider. But online, the seemingly impossible can become possible.

And looking ahead, Garcia says she thinks the tide is turning when it comes to law enforcement not just taking cyber-threats seriously, but having a deeper understanding of technologies that perpetrators use to harass their victims. Partly, she says, this is generational. As people in their 20s and 30s - who grew up online - enter law enforcement, she is seeing "a definite shift in the general knowledge and response level."

U.S Attorney Memeger says that he too is seeing a greater understanding of the importance of working with victims and pursuing cases against online predators among his peers in law enforcement. But, he cautions, as technology continues to evolve, it will take a lot of effort to keep up.

"The reality is that with the evolution of the internet there just a lot of avenues for people to stalk and harass," he says.
Thanks for reading CBS NEWS.
Create your free account or log in
for more features.