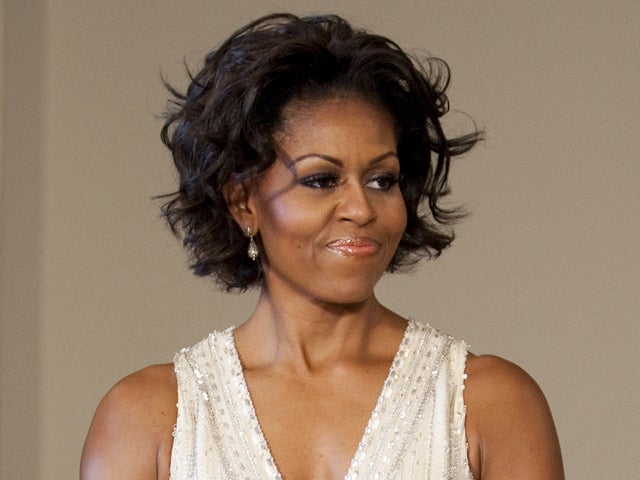 DNA tests help reveal Michelle Obama's family tree
(CBS News) President Obama comes from a biracial family, and as it turns out, so does his wife Michelle Obama.
New York Times reporter Rachel Swarns conducted extensive research that revealed the first lady's family tree. In her new book, "American Tapestry: The Story of the Black, White and Multi-Racial Ancestors of Michelle Obama," Swarns delves into the first lady's family history, tracing all the back into the 1700s.
Swarns said it was made possible largely due to DNA testing. "Ten years ago, it would have been impossible to do this," Swarns said Tuesday on "CBS This Morning."
Pictures: Michelle Obama's European style
Pictures: Michelle Obama in South Africa
Pictures: Michelle Obama
"What I was able to find was - she has long suspected that she had white ancestors in her family tree, I was able to fill in the dots with DNA testing and research," she said. "It took 21st-century technology to solve a 19th-century mystery."
Swarns discovered that the first lady's great, great, great grandmother, named Melvinia, was "a slave girl who lived in South Carolina" and Georgia. Melvinia, Swarns said, gave birth to the first lady's great, great grandfather, who was biracial.
"Her biracial son was born around 1860," Swarns said. "And the question has been who was his father? And that's kind of what I was able to uncover. ... I found that his owner's family is related to Michelle Obama. And the most likely father was Melvinia's owner's son, Charles Marion Shields."
Swarns said she gave a copy of the book to Michelle Obama's office ahead of its release, but she doesn't know if the first lady has read it or knows of its findings.
For more on Michelle Obama's family tree and Swarns' experiences researching for this project, watch the video above.
Thanks for reading CBS NEWS.
Create your free account or log in
for more features.