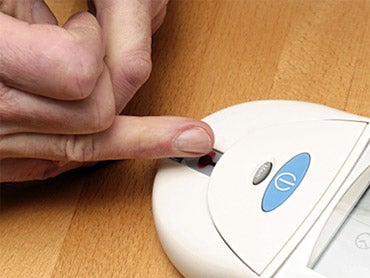 DIY Medical Tests: Wise Way to Go?
NEW YORK -- More and more people, especially those without health insurance, are skipping doctor visits and using in-home, do-it-yourself, over-the counter testing kits and online lab tests instead, for everything from cholesterol to liver function, vitamin levels and Sexually Transmitted Diseases.
Is that advisable?
CBS News Medical Correspondent Dr. Jennifer Ashton discussed the pros and cons on "The Early Show" Wednesday.
Special Section: Dr. Jennifer Ashton
Dr. Jennifer Ashton's Twitter page
HOW DO THESE AT HOME TESTS WORK AND WHAT MIGHT BE THE ADVANTAGE TO USING THEM?
In the best of circumstances, home tests offer convenience, can be less expensive and more private (for an HIV test, for instance). You can purchase some tests at your local drugstore, while others are done through online services that contract with national networks of labs that perform the actual tests. People send, say, some saliva, blood or even a stool sample in the mail, then the results are mailed or e-mailed back to you.
WHICH HOME TESTS LEND THEMSELVES TO BEING USED WITHOUT A DOCTOR?
The most useful home tests are those used to monitor chronic conditions that can fluctuate from day-to-day. They can give you immediate feedback, so you can make minor treatment adjustments. For example, people with diabetes test their blood all the time and modify their insulin dose as their blood sugar levels fluctuate. Also, monitoring blood pressure throughout the day can provide valuable information about how your blood pressure varies in your everyday life, not just in the doctor's office. Certainly, home pregnancy tests have been used for decades with accurate, instant results.
TESTS THAT MAY NOT BE AS USEFUL?
On the other hand, one of the most popular online tests -- to monitor cholesterol -- may not be all that useful. While this is also a chronic condition, cholesterol testing may not be as worthwhile. Cholesterol levels don't change much from day-to-day. Also, some tests, particularly the at-home tests, measure only total cholesterol, not the breakdown of LDL (bad), HDL (good) and triglycerides. A general number will not help you assess your real heart risk. Many of the tests are hard to interpret. Color changes in stool can be hard to detect for some at-home colon-cancer tests. And of course, they are not nearly as reliable as a colonoscopy. Some tests may be useful in diagnosing a problem, but certainly not in treating it.
DOWNSIDES OF ORDERING YOUR OWN MEDICAL TESTS ONLINE
Cutting your doctor out of the loop can definitely have drawbacks. Even if you can decipher the results of the at-home test or online lab results, a full interpretation often requires a medical history and full medical exam. For example, one test people use online is for C-Reactive Protein, a marker for inflammation, and may be an early detector of heart disease. But it is only one small part of a large, complex puzzle. The American Heart Association only recommends the test only for people at moderate risk of heart disease. And deciding on heart attack risk is something that requires a thorough examination by your doctor. Out-of-context tests can lead to unnecessary anxiety, further tests and unwarranted treatment.
THINGS TO BEAR CONSIDER OR DO BEFORE USING SUCH TESTS
-- First, will this test save a trip to the doctor's office. If not, self-testing won't save time or money.
-- Is the test approved by the Food and Drug Administration?
-- Check out the lab performing the test. There's a wide range of lab accuracy. It should be accredited by a legitimate organization, such as the College of American Pathologists.
-- And finally, be wary of any company that tries to sell treatments based on lab results.
Thanks for reading CBS NEWS.
Create your free account or log in
for more features.