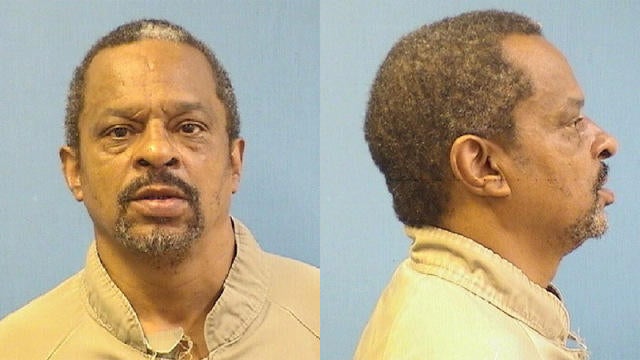 Sex offender charged in girl's 1991 rape, murder after 5 men falsely charged
MARKHAM, Ill. -- Prosecutors say a 58-year-old convict has been charged with murder and kidnapping in the 1991 killing of a 14-year-old suburban Chicago girl.
More than two years ago, five men reached a $40 million settlement with Illinois State Police after they were cleared of all charges in the death of Dixmoor teenager Cateresa Matthews. The men, known as the "Dixmoor Five," spent a decade or more in prison before DNA evidence pointed to Willie Randolph, not them, in the girl's killing.
Randolph is already serving a three-year sentence for drug possession in an Illinois state prison. He is a convicted sex offender, reports CBS Chicago.
The Cook County State's Attorney's office says Randolph will appear in bond court on Thursday afternoon on charges of murder, kidnapping and predatory criminal sexual assault.
"I want to be up front so I can see him," the girl's mother, Theresa Matthews, told the Chicago Sun-Times. "I want to see his face. I thank God that it's happening, because I just want justice for my child. She had dreams. She wanted to be somebody in life."
Matthews was kidnapped at a bus stop in 1991, reports CBS Chicago. Her body was found in a field three weeks later. She had been raped, shot in the mouth, and left for dead.
A year later, five teens were arrested. Although DNA testing did not link any of them to the crime, three of them confessed and two – Robert Lee Veal and Shainnie Sharp – agreed to testify against the others in exchange for reduced sentences, the station reports.
dixmoor-5-case-convict-charged-in-cataresa-matthews-1991-rap
Veal and Sharp served about 10 years, while the three others were sentenced to 80 to 85 years. Veal and Sharp recanted their testimony in 2010, after they had both served their sentences, with Veal's attorneys saying police coerced his confession and took advantage of the fact that he was 15 and had a low IQ.
The following year, more advanced DNA testing linked Randolph to the crime, the station reports, and their three co-defendants were released.
Although DNA testing linked Randolph to the child's death in 2011, authorities said they did not have enough evidence against him to bring charges until now, the station reports.
Thanks for reading CBS NEWS.
Create your free account or log in
for more features.