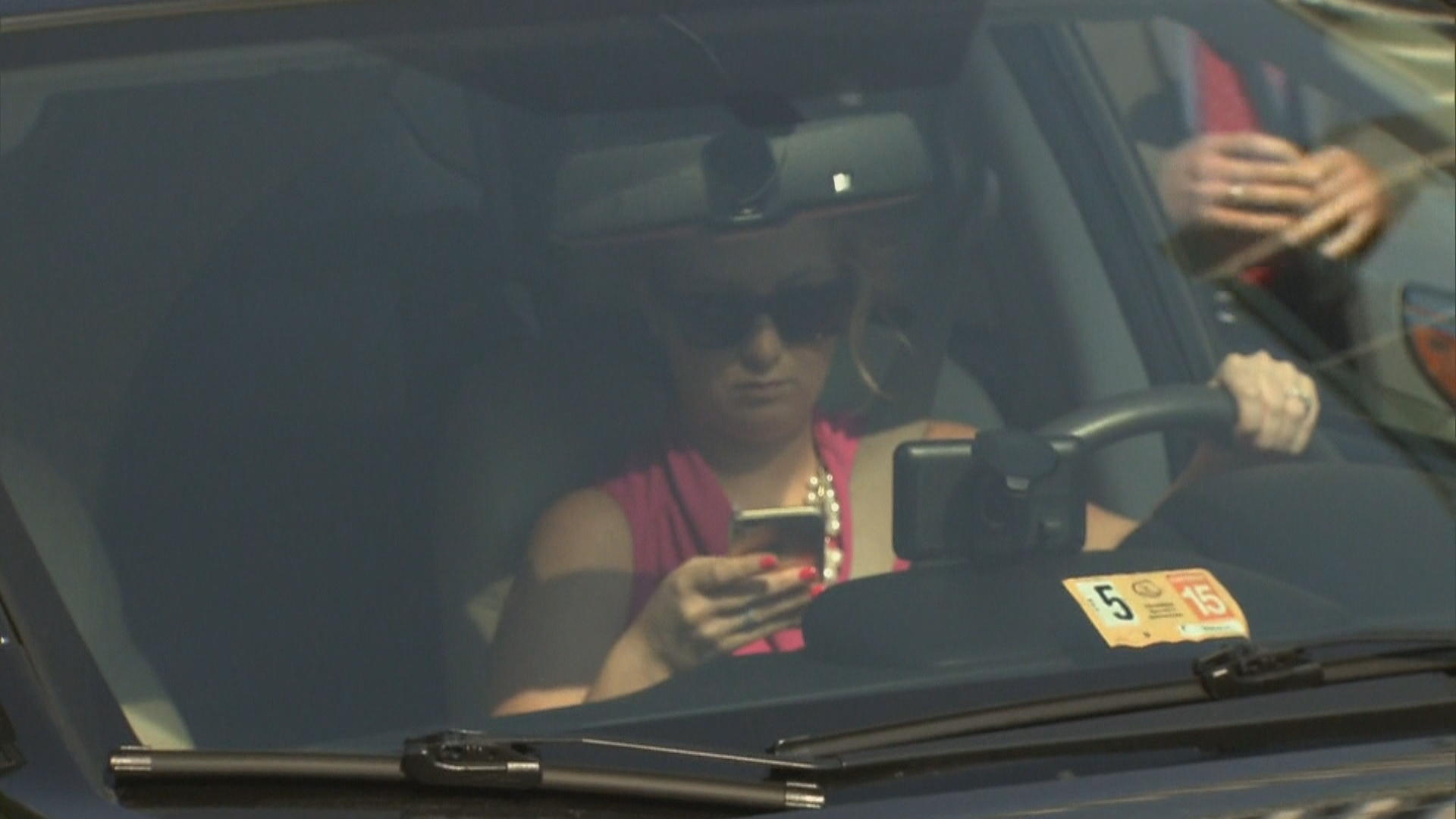 Distracted driving study maps the most dangerous roads near schools
Children are especially at risk of distracted drivers because busy roads are near their schools. A new study pinpoints the nation's five worst counties for those kinds of drivers as New York, Kings and Queens counties in New York state, San Francisco County in California, and Miami-Dade County in Florida.
Researchers found 88 percent of drivers are using their phones while behind the wheel. And one in three are engaged in unsafe behaviors in a school zone.
Parents walking their kids to San Francisco's Bessie Carmichael Elementary School might not know they're in the nation's second-most dangerous county for distracted drivers, reports CBS News' Carter Evans.
"I'm about to step and walk across the street and I almost got run over by somebody," said Claudia Morales. She says that she and her daughter have had several close calls. Eight-year-old Thalia thinks she knows why.
"They're on their phones, they're texting," Thalia said.
A new study analyzed almost four million drivers cruising near 75,000 schools. It determined that Bessie Carmichael Elementary School has some of the most dangerous streets in the country for distracted driving. A school in Houston has the worst drivers, with campuses in Manhattan and Dallas rounding out the top five. In general, the more urban the county, the riskier the school roads.
Asked whether morning drop-off or afternoon pick-up is more dangerous, Jonathan Matus said, "Absolutely, the afternoon by about 40 percent."
Matus is the CEO of Zendrive, the company behind the research. He says the afternoon hours from 2 p.m. to 5 p.m. are more dangerous than the morning – especially from 4 p.m. to 5 p.m. This is likely due to heavier work traffic. All his data is now collected online for anyone to access.
"We put all this information into a very powerful map, where you can search any name of any of the 75,000 schools that we collected," Matus said.
For instance, if you type in the study's top-rated school, Victory Christian School in North Carolina, it will show you it's "A+" grade for average phone use while driving. That's in contrast to Trinity Lutheran Church in Texas, which received an "F." Armed with new data, police can deploy more resources to dangerous areas.
"Police work is driven by information. So if the information is showing we have to keep addressing traffic issues in order to make the streets better, well that's a good thing," said Joe Engler of the San Francisco Police Department.
Matus says he hopes parents will take any failing grades to their local school boards and law enforcement.
"It's their duty to keep our kids safe. And now we can give them a scorecard and keep them accountable and help them focus the resources to areas that really need that attention," Matus said.
Thanks for reading CBS NEWS.
Create your free account or log in
for more features.