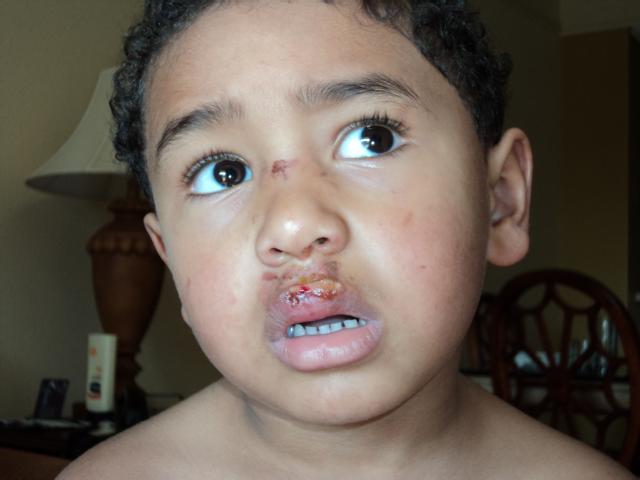 Disney Nacho Cheese Lawsuit: Family of 4-Year-Old Sues Over Burns from Meal at Magic Kingdom
(CBS/WKMG) A family is suing Walt Disney Parks and Resorts after they say their 4-year-old son was badly burned by dangerously hot nacho cheese that spilled on him at the Magic Kingdom.
In a lawsuit filed in a California District Court on Wednesday, the parents of Isaiah Harris said he suffered second- and third-degree burns, claiming "the nacho cheese was scalding hot."
According to CBS affiliate WKMG, attorney Sean Cahill said Isaiah somehow spilled the nachos on himself when trying to eat dinner during a visit to the Magic Kingdom's Tomorrowland on March 17, 2010. It was the family's first trip to Walt Disney World in Orlando, and Cahill said the family had dinner at Cosmic Ray's Starlite Cafe.
"Typically, to cause the type of burns that Isaiah experienced, the nacho cheese would... have been at least 160 degrees Fahrenheit," said Cahill, who admits he does not know the exact temperature of the cheese at the time.
Cahill said Isaiah was treated at an Orlando-area hospital immediately after being burned. He said the boy is still receiving treatment for his burns 11 months later.
Why is Disney responsible for the burns and not his parents?
"I think the parents, like the child, like any reasonable person, would have an expectation of food being served to children would be served at a reasonable temperature," Cahill told WKMG.
Cahill also said the nachos did not come with any warning of their temperature. The family also alleges Disney never took their son's injuries seriously.
"It's unfortunate when any child is injured. We just received notice of this lawsuit and we're currently reviewing it," Disney said in a statement.
Thanks for reading CBS NEWS.
Create your free account or log in
for more features.