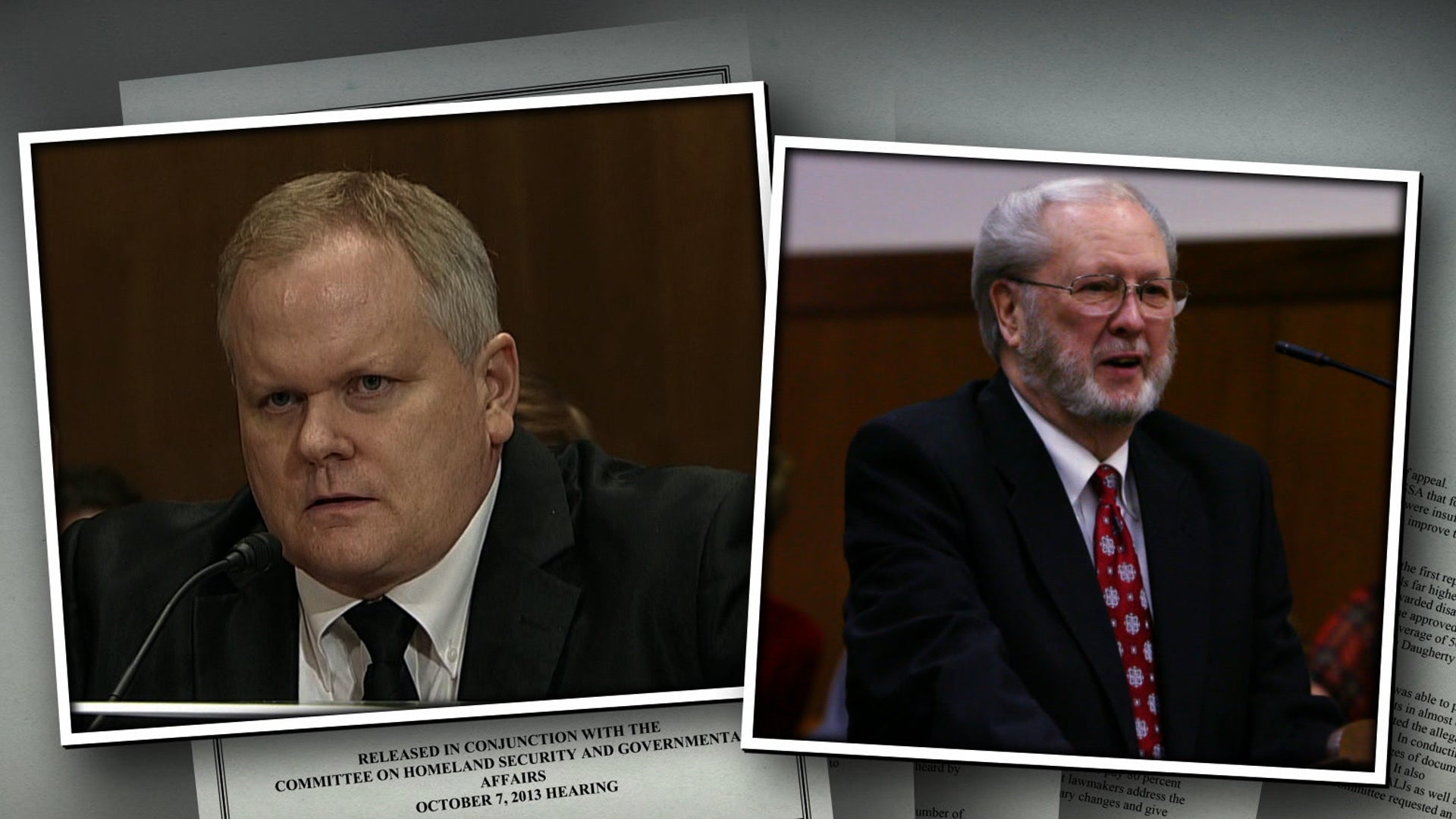 Disability program probe focuses on attorney, judge in W.Va.
(CBS News) A Senate committee is revealing evidence of fraud and abuse in the government's disability payment system. The investigation focuses on an attorney and a judge in West Virginia. The two men are suspected of working together too closely.
"60 Minutes" reported on the probe Sunday night.
Eric C. Conn -- said to be the third-highest-paid disability lawyer in the country -- stood before a Senate hearing Monday, accused of perpetrating massive fraud against the Social Security Administration.
Four witnesses testified against Conn and Judge David B. Daugherty, alleging they collaborated on more than 1,800 disability cases.
Watch the "60 Minutes" report below.
A 168-page report lays out their alleged abuse. Daugherty is said to have awarded an unusually high number of benefits -- totaling $2.5 billion dollars -- while Conn would seek out doctors with suspicious credentials.
Melinda Hicks worked for Conn. She said, "He called them whore doctors because you could get them to do what you want and they were cheaper."
The report claims these doctors would sign a claimant's form -- paving the way for Daugherty to award benefits. One in three of the cases reviewed revealed identical paperwork.
During this time, Conn received $4.5 million in lawyers' fees paid by Social Security.
Jennifer Griffith and her co-worker Sarah Carver also testified Monday. They processed disability claims in Huntington, W.Va.
In 2011, they filed a federal lawsuit against Conn and Daugherty under the False Claims Act, which allows whistle blowers to get a portion of money recovered in fraud cases.
Carver, a senior case technician in the Social Security Administration, said, "With Judge Dougherty and Eric Conn, what I seen was 100 percent [claim success rate]. If you look at that statistic alone, what's the likelihood that every claimant who walks into your office is disabled?"
In the "60 Minutes" report, correspondent Steve Kroft asked Conn, "You can't talk about your relationship with Judge Daugherty or your incredible success in disability court?"
Conn said, "Boy, that's tempting. Oh, I would love to comment on some of that. But not - I'm really sorry, I don't think I should right now."
At Monday's hearing, Conn was even more restrained, saying, "I respectfully assert my constitutional right not to testify here today, sir."
Daugherty left the hearing before he was called to testify.
More than 11 million Americans receive disability insurance -- up 20 percent in the last six years, according to the Social Security Administration.
Sen. Tom Coburn, R-Okla., who spear-headed the investigation says that this case is just one example of widespread abuse. He said, "Some in Congress refuse to acknowledge that the disability programs are broken and in dire need of significant oversight. People who are truly disabled will pay the price of our dithering."
Analysts estimate that the disability fund could be bankrupt in just 18 months.
Watch Chip Reid's full report above.
Thanks for reading CBS NEWS.
Create your free account or log in
for more features.