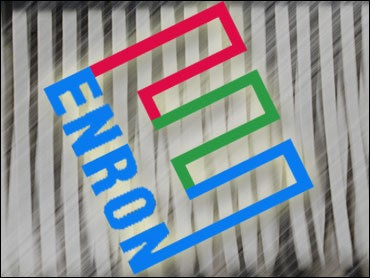 Did Enron Steal From Employees?
The big accusation against Enron has been its use of shady partnerships to hide its debt. But now, reports CBS News Correspondent Sharyl Attkisson, a new charge has emerged: a former senior accountant has come forward to accuse the company of taking large sums money from worker benefits. It's a charge that could lead to a criminal case.
"The money that comes out of benefits accounts that is not directly to pay for employee benefits is illegal," said former Enron senior benefits specialist Robin Hosea.
Hosea was hired as Enron's senior benefits accountant in 2000 and immediately noticed that employee benefits money was being spent by other departments at Enron — without the benefits department's approval.
"It was a large amount of money and also a large number of items," she said.
Full Coverage



Hosea's balance sheet shows the unexplained payments she found — which she added up into a category called "Total Postings Without Functional Area" — totaling almost $15 million at the end of the year 2000.

One expert says if anyone tampered with benefits money, it's a crime.

"The law's there because that's a big temptation, because that may well be the biggest pot of money around the place, particularly if the company is struggling otherwise," said Carol Calhoun, an employee benefits expert.

Hosea tried to find out where all that benefits money was going.

She found recurring monthly payments, that she considered suspicious, to outside consultants. When she questioned her superiors abot it, she was told, "that it was a payment to friends of executives, and to leave it," Hosea said.

That was last May. Hosea was so upset, her husband called Enron CEO Ken Lay himself — whom he knew from business dealings — to complain that Robin's concerns were being ignored They claim Lay said it was none of their business. Hosea decided to take disability for knee surgery and six months later, days before Enron's bankruptcy, she contacted federal officials about her concerns.

At the very moment she was meeting with Department of Labor investigators at her house...she says an Enron supervisor called and told her there were orders from "high up" to keep quiet.

Asked if they knew the Department of Labor was there, she said, "Yes." And asked how she thought they knew that, she replied, "I don't know specifically, but I would assume that's because I was probably being followed and watched."

Back then, she felt paranoid. Now, she says she's getting regular telephone threats and feels her fears are justified.

"I believe the wording has become 'This is Robin's daily warning'," said Hosea.

Hosea was laid off along with many others in December. Lay, through his attorney, wouldn't respond specifically to anything in this report, but denies any improper conduct.

©MMII, CBS Worldwide Inc. All Rights Reserved
Thanks for reading CBS NEWS.
Create your free account or log in
for more features.