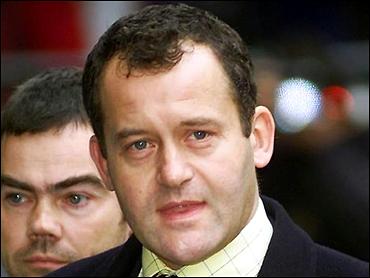 Did Diana Predict Her Death?
Britain's Princess Diana is once again making headlines, six years after her death. According to a book by Princess Diana's former butler, Diana predicted her own death.
Butler Paul Burrell reportedly says he hopes a letter he's revealing will prompt a British inquest into her death.
In his upcoming book, "A Royal Duty," Burrell writes Diana sent him a letter in which she said she was afraid someone was going to harm her and make it look like a traffic accident - so that her ex-husband Prince Charles could remarry.
Royal watcher Ingrid Seward tells The Early Show co-anchor Rene Syler that the princess' fears were not a secret. The editor-in-chief of Majesty magazine says, in fact, Princess Diana mentioned the same thing to Seward before she died.
Seward says, "She said to me, 'It sounds really weird saying this now…' and we're going back to the June of the year she died, she said, '…But I really thought there was a conspiracy to get rid of me. I thought my car brakes were being tampered with and I had the apartment swept for bugs.' And of course, they found nothing, but she said, 'It sounds silly, doesn't it?' She, obviously, believed that was going to happen to her the year of her divorce. She said it was the worst year of her life."
Seward notes the reasons the princess gave for fears that the apartment was being bugged or the brakes were being tampered with were consistent with those in the butler's report.
Seward says, "She told me, which is exactly what she told the butler, that she felt she was a nuisance, that she was in the way. She never told me whom she meant by the people who were trying to get to her. I don't know what she meant. We were sort of laughing about it, so we never really got into any more detail."
The year of the divorce, Seward says, Princess Diana was paranoid. "She just felt that she was a real nuisance to them because attention was focusing on her, rather than on the royal family itself. And, you know, she was actually really nervous and paranoid, but I think it was a feeling that passed. I genuinely don't believe she felt that (anymore) because she was laughing about it with me, so I don't think you'd laugh about something you still felt."
Asked if she thinks people believe in these conspiracy theories, Seward says, "Various polls have been done in this country and I'm sure in the States, too, whereby a lot of people do believe there is a conspiracy there. In fact, immediately after the accident, I think even members of the royal family thought that she might have been popped off, so it wasn't extraordinary.
"I think a lot of people believe it here," Seward adds. "But I think a firm number of people who believe she was killed by a drunken-driver. And this, of course, is a great way of making publicity for Paul Burrell's new book.
London's Daily Mirror is running excerpts of the book. The newspaper quotes Burrell as saying the letter was dated October 1996. He says Diana told him to keep the letter, "just in case."
Diana died in an August 1997 car crash in Paris. A French judge ruled the cause was excessive speed and her driver's use of drugs and alcohol. Buckingham Palace has said there will eventually be a British investigation of Diana's death, since the law requires one, but no date has been announced.
The paper says Diana had named the person she thought was plotting against her, but it says it can't reveal the identity for fear of being sued. It printed a photograph of part of the letter, with the name blacked out.
Burrell, the former servant whom Diana called "my rock," had previously been accused of stealing some of her possessions. His trial collapsed last year when Queen Elizabeth II said he'd told her he was taking the items for safekeeping.

Thanks for reading CBS NEWS.
Create your free account or log in
for more features.