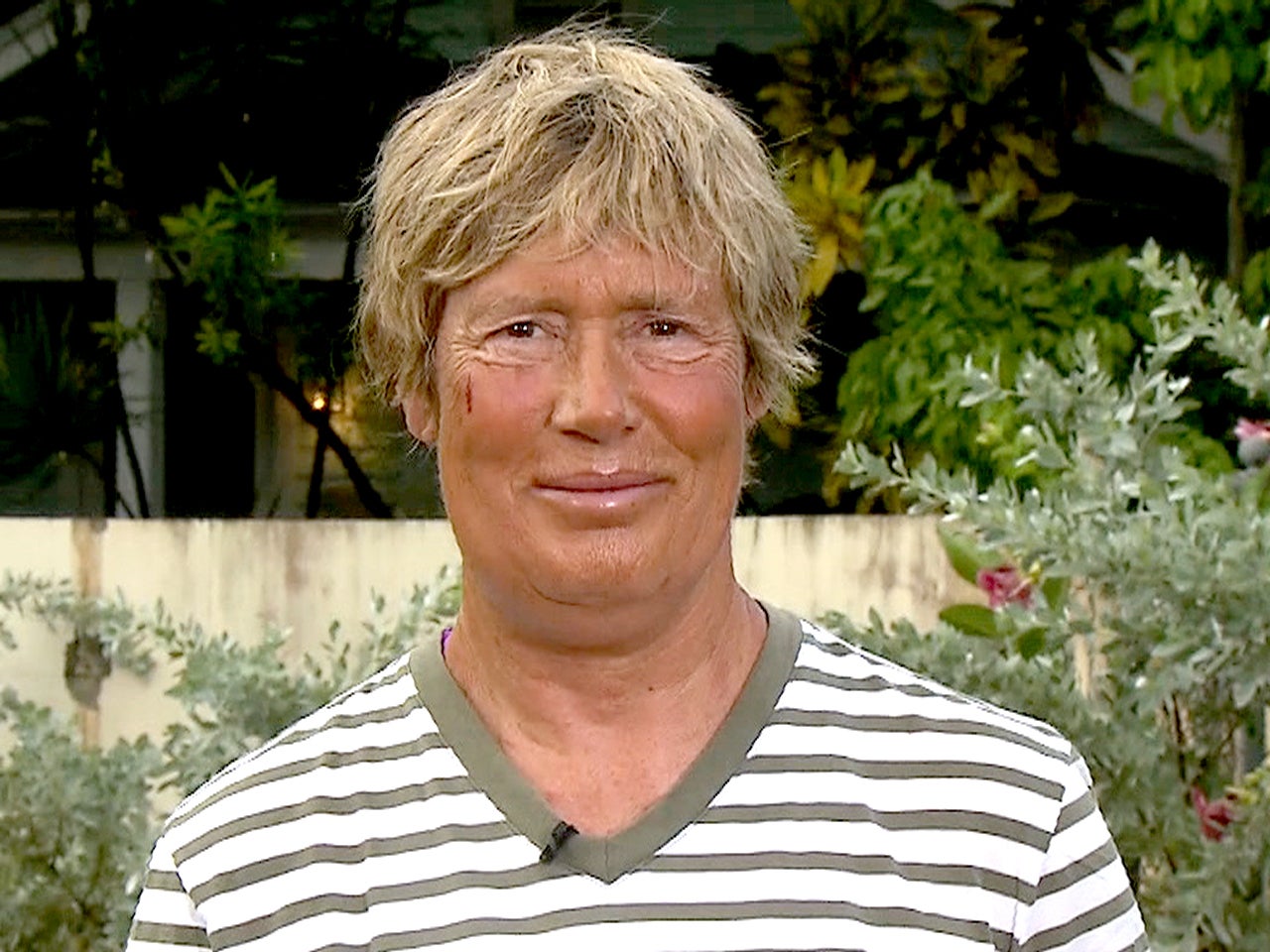 Diana Nyad on epic swim: My mantra was "find a way"
(CBS News) Diana Nyad has dreamed of swimming from Cuba to Florida for three-and-a-half-decades, and finally, on her fifth attempt, the 64-year-old completed the 110-mile swim.

On "CBS This Morning" Tuesday, Nyad said her mantra through the swim was "find a way." Referring to the journey, she said, "It doesn't matter ... what you come up against because none of it's going to be pleasant. You're hardly ever out there going, 'Oh, my God, isn't it a beautiful moon tonight?' The crew is feeling that. But you're kind of suffering through the whole thing. So my thought was, 'everything you come up against say -- and this is why people are relating to my story -- all of us suffer heartache. All of us suffer difficulties in our lives. And if you say to yourself 'find a way,' you'll make it through."

Inside Diana Nyad's Cuba-Fla. swim strategy

Nyad was 28 years old when she first tried to swim across the Florida Straits. That first time, winds knocked her far off course. But this year, the weather, the currents and the wildlife allowed her to power through the miles to reach her goal.

Nyad said the hundreds of people who lined the beach in Key West to welcome her after her nearly 53-hour swim were "wonderful." "They're not people reading a sports page every day," she said. "Those are human beings who want to witness the living out of that message, never, ever give up. And find a way. ... And my age, they're looking at me as a baby boomer, saying life is not over at this age by any means. So I'm more of, shall we say, human spirit story than I am a sports story."

Watch Elaine Quijano's full report on Nyad's epic swim below.

While on the beach, Nyad's team helped push back the surging crowds, so the long distance swimmer -- as required by official record keepers -- could take the final steps of her journey unassisted, walking into the history books as the first person ever to swim from Cuba to Florida without a shark cage.

After solidifying her record, Nyad's crew enveloped her. She said then, "You're never too old to live your dreams."

Afterwards, the athlete was placed on a stretcher and briefly accepted congratulations from spectators before an ambulance took her to a nearby hospital. She was released a few hours later. Nyad said at the hospital, "I think my strength is OK. My balance, my equilibrium is off. I'm having a little trouble walking."

Nyad avoided any painful stings from box jellyfish, which had ended some of her past attempts. She wore a custom-made silicone mask her first night as protection, but it hurt, and she did without it the second night. Instead she used a special "sting stopper" cream developed by a scientist on her team. Hardly any jellyfish were spotted.

Nyad's swim represents the culmination of a dream that began in 1978, when she made the first of four unsuccessful attempts. This year, her accomplishment drew the attention of the White House, which tweeted on behalf of the president:
And from Hillary Clinton:
Nyad said of her swim, "I'm so satisfied that we stuck with it. You can dream, you can be vital and you can be in your prime even. I may not look it right now but you catch me on a good day, I'm in my prime."
Nyad said she still has lesions in your mouth from the face mask and her body is not sore. And -- no surprise -- Nyad told CBS' Quijano she slept great last night.
Thanks for reading CBS NEWS.
Create your free account or log in
for more features.