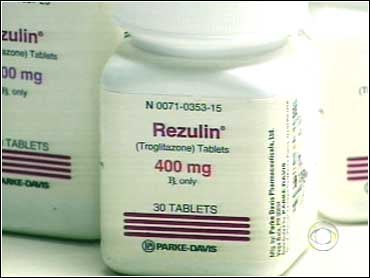 Monica George's family blames her death on Rezulin. George was prescribed the diabetes drug in 1997, and then went into a tailspin that ended in liver failure. At issue in a trial court in Maryland is when drugmaker Warner Lambert knew of Rezulin's risks and whether it properly alerted patients, CBS News Correspondent Sharyl Attkisson reports.
"This drug is poorly developed, showed clear liver problems very early on and showed the type and severity of risks that are unacceptable," says victim's attorney Zoe Littlepage.
The FDA took Rezulin off the market two years after Monica George got sick. By then, it was linked to 63 liver deaths. Experts say the unreported toll could be much higher.
A CBS News investigation revealed Warner Lambert knew early on that Rezulin could cause liver failure, but took steps to conceal the extent of the risk. A key witness is John Gueriguian who, back then, was the FDA medical officer in charge of Rezulin and warned of liver damage before it hit the market.
"Unfortunately, it is exactly as I predicted in late 1996," said Gueriguian.
Gueriguian will tell jurors that Warner Lambert and senior FDA officials ignored his warnings in a rush to get Rezulin to market. He was taken off the case, and the FDA approved Rezulin without the strongest label warning – a "black box" to alert patients and doctors.
Rezulin was withdrawn three years later only after another FDA scientist publicly blew the whistle on the mounting deaths.
Now Pfizer, which bought out Warner Lambert, is defending more than 4,000 Rezulin lawsuits.
Pfizer insists Rezulin's label warnings were adequate, and that the drug helped far more diabetics than it hurt. Pfizer also says the benefits outweighed the risks until safer drugs came out and then Rezulin was withdrawn.
Rezulin fueled the debate over whether the FDA, under pressure from the pharmaceutical industry, approves some drugs too fast. Seven widely-prescribed medicines have been pulled from the market in the last few years amid charges that they never should have been sold in the first place.
© MMII, CBS Worldwide Inc. All Rights Reserved
Thanks for reading CBS NEWS.
Create your free account or log in
for more features.