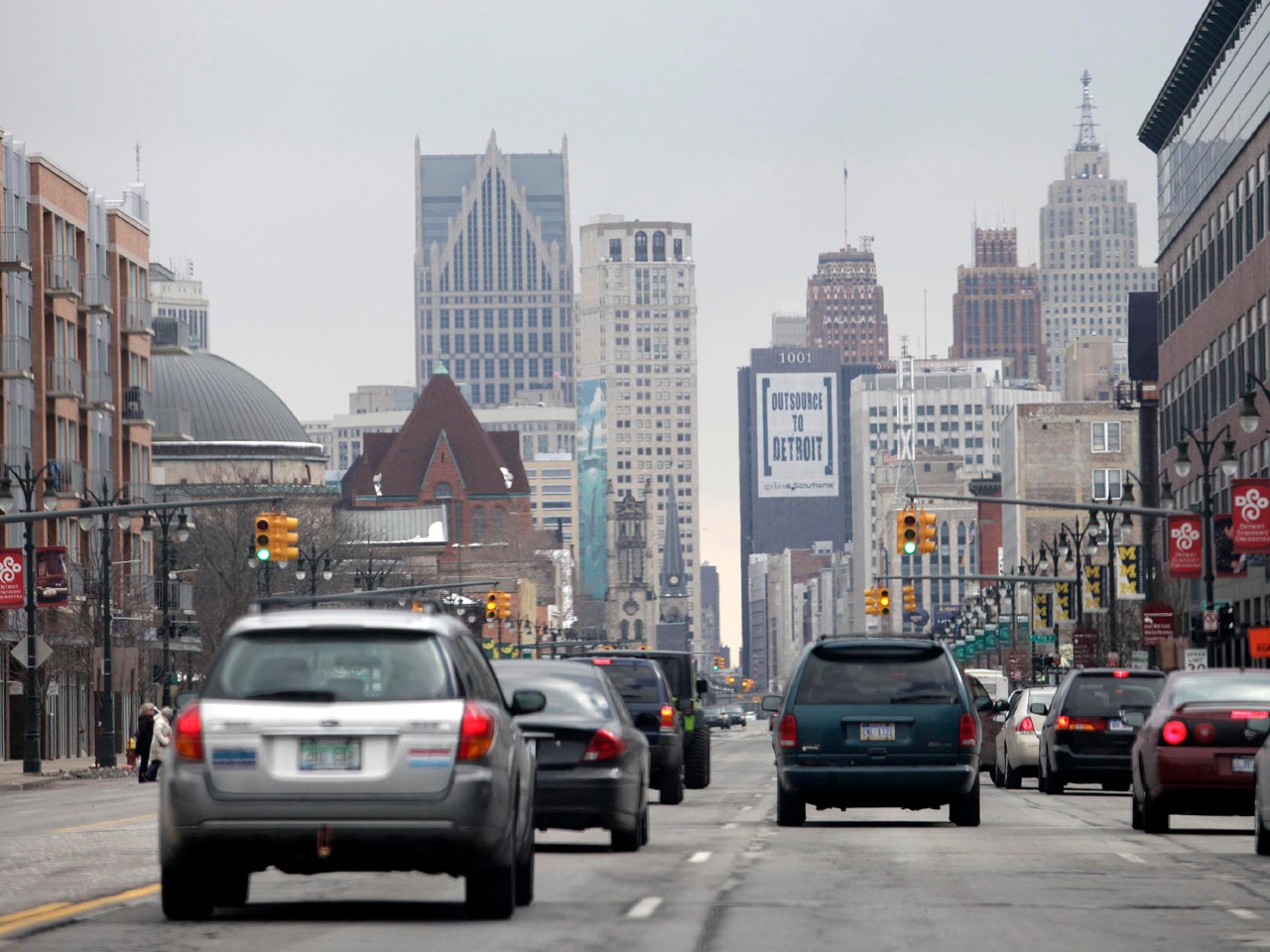 Detroit council votes to take power back from emergency manager
DETROIT - The Detroit City Council on Thursday unanimously approved a plan to return oversight of daily operations to elected officials while retaining the city's state-appointed emergency manager to oversee bankruptcy matters until they are resolved.
Kevyn Orr, who was appointed by the state in March 2013 to manage Detroit's troubled finances and who took the city into the largest municipal bankruptcy in U.S. history, said Thursday that Detroit is "more than ready for the change."
"This is really a good day for the city," he said before signing Order 42, which transfers power back to the council and Mayor Mike Duggan. "We have a little bit more to go, but this is the right thing to do."
Orr had gradually been returning responsibilities to elected officials and is still expected to testify during the city's bankruptcy trial, which is scheduled to last until mid-October. His 18-month contract was set to expire this weekend, though he will retain the title of emergency manager.
His exit would become fully effective if the city's restructuring plan is approved in court, said Duggan, who supported the council's action, saying it returns democracy to Detroit.
Orr, Duggan and councilmembers spent the past three days hashing out the deal. Sticking points involved financial concerns tied up in bankruptcy court, such as a pending bond issue that required the city to have an emergency manager or the bond would go into default.
"We had a lot of questions. ... None of us are bankruptcy lawyers," Council President Brenda Jones said.
Orr and his team have reached deals that will pay most of the city's creditors far less than what they are owed, wiping out $7 billion of Detroit's $12 billion in long-term, unsecured debt. An agreement with the state, businesses and foundations keeps cuts to retiree pensions down while preventing city-owned artwork from being sold to satisfy some of the debt. The restructuring plan also sets aside $1.7 billion to improve police, fire and other city services.
When Orr took over, the city was all but broke.
Detroit's population had dropped by more than a quarter-million since 2000. Tax revenue was not enough to cover spending and the city's bills. There was no money to pay off $5.7 billion in retiree health care obligations or $3.5 billion in pension liabilities. And an under-manned and under-equipped police force struggled to keep the crime rate down.
The orderly transition of responsibilities from Orr to the city reflects continuing cooperation between Detroit and Lansing, Gov. Rick Snyder said in a statement.
"Together, we have confronted problems that have lingered for decades. ... Hard work is still ahead of us," he said. "We remain focused on improving the quality of life for all residents and building a strong and sustainable financial foundation for the city."
Thanks for reading CBS NEWS.
Create your free account or log in
for more features.