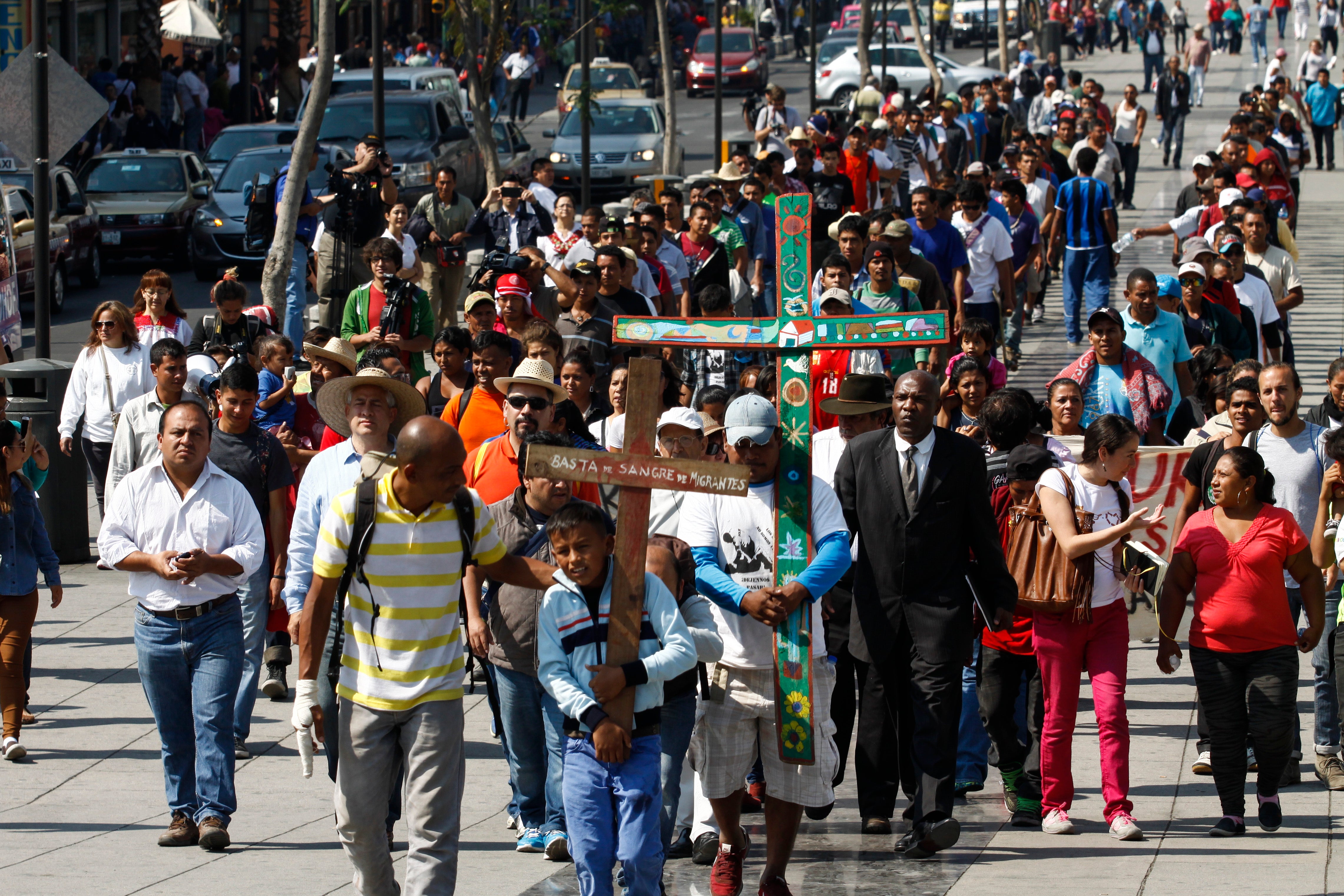 Detienen a 24 indocumentados durante Caravana Migrante en México
In the Uno TV section for CBS, you'll find relevant news of the day from Latin America, including "Todo en Uno," a one minute wrap-up of the day's news from Mexico, and commentary of Nacho Lozano- a satirical look at the latest news and political developments from Mexico.
Un total de 24 indocumentados fueron detenidos el lunes en el estado mexicano de Querétaro, algunos de los cuales habían participado en el llamado "vía crucis migrante" para el que el gobierno permitió libre tránsito, informaron autoridades y defensores de la migración.
El Instituto Nacional de Migración (INM) señaló que ocho de los indocumentados detenidos habían participado en la Caravana migrante, pero el activista y coordinador de un refugio para migrantes en Ixtepec, Oaxaca, Alberto Donis, aseguró que los 24 habían formado parte del vía crucis.
Los migrantes centroamericanos detenidos en Querétaro decidieron continuar con su camino clandestino hacia Estados Unidos luego de que el domingo terminó en Ciudad de México el recorrido del vía crucis, que inició en la frontera con Guatemala.
"Ellos estaban amparados ante un juez" para impedir su detención y su reclusión ", dijo Donis, quien acompañó y dio refugio en su albergue a esta caravana en la que participaron unos 300 migrantes.
Sin embargo, fuentes del INM dijeron que se detuvo a los migrantes porque no tenían documentación en regla y argumentaron que el amparo judicial que recibieron concedía únicamente una "suspensión temporal" de su orden de detención, expulsión o deportación "siempre y cuando acrediten su estancia legal dentro del país."
AFP
Thanks for reading CBS NEWS.
Create your free account or log in
for more features.