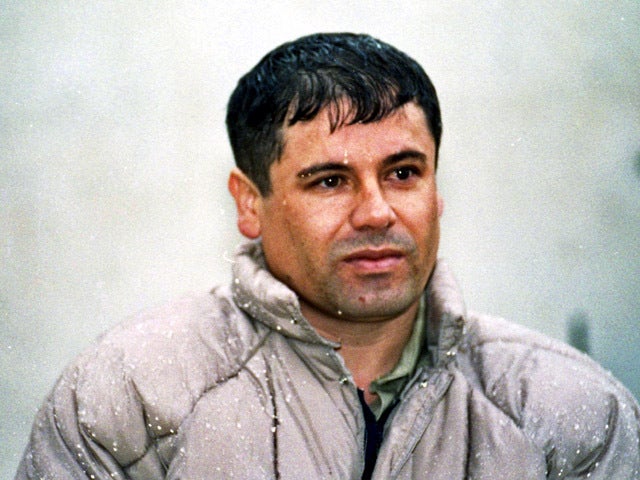 Despite reports, Joaquin Guzman, the world's most wanted man, was not killed
SAN VALENTIN, Guatemala A Guatemalan official said Friday there was no evidence that Mexico's most-wanted drug lord, Joaquin "El Chapo" Guzman, had been killed in a shootout in the rural north, calling such reports a misunderstanding.
Officials have been eager to capture the infamous "El Chapo," a.k.a. "Shorty," who replaced Osama bin Laden atop the world's most wanted fugitives list in 2011, and who has been on the lam since escaping a maximum security prison in Mexico in a laundry cart in 2001.
Interior Minister Mauricio Lopez Bonilla told local media that the original account was based on testimony from residents in San Valentin near the Mexican border, but that soldiers and police scanning the area found no sign of any confrontation.
"I apologize if there was a misunderstanding," Lopez told the Guatemalan radio station Emisores Unidos. "It was a mix-up. We were referring to information generated from the area that there was possibly a crime scene with a dead person resembling El Chapo."
Authorities mounted the search Friday in the tropical state of Peten, an isolated area known for the transport of livestock.
"As of now, we have no verification," Lopez said.
An Associated Press photographer in the area also found no signs of shootout or victims, just a checkpoint of 12 soldiers stopping vehicles in an area considered to be held by Mexico's Zetas cartel, Guzman's biggest rivals.
Guzman heads the Sinaloa cartel, Mexico's most powerful international drug-trafficking network, and has been in hiding since escaping from a Mexican prison in a laundry cart in 2001. He is one of the world's most wanted fugitives, as well as one of the richest. Forbes magazine has estimated his fortune at $1 billion.
Lopez said on Thursday that authorities were investigating whether Guzman was one of at least two men killed in the remote area. But the government later backtracked and said it had only received reports of a battle from local people.
Government spokesman Francisco Cuevas first told Guatevision Television that two drug gangs had clashed in Peten, an area that has seen an increase in drug violence and that at least two men had died in the shootout.
Later, Cuevas told Mexico's Televisa network that authorities hadn't yet found a body or the scene where reports said a shootout took place.
He never said what led officials to think that one of the dead men might be Guzman.
Guzman has evaded authorities for several years now. His international reach and varied streams of income have made him a drug kingpin nonpareil in history, even outdoing in terms of wealth and longevity the infamous Pablo Escobar.
Last week, authorities in Chicago listed him as Public Enemy No. 1, the first such designation since Al Capone, despite the fact that Guzman is almost certainly not anywhere in the U.S.
"Not since the Chicago Crime Commission's first Public Enemy No. 1 has any criminal deserved this title more than Joaquin Guzman," Chicago Crime Commission president J.R. Davis said Thursday. "If I was to put those two guys in a ring, El Chapo would eat that guy (Capone) alive."
Thanks for reading CBS NEWS.
Create your free account or log in
for more features.