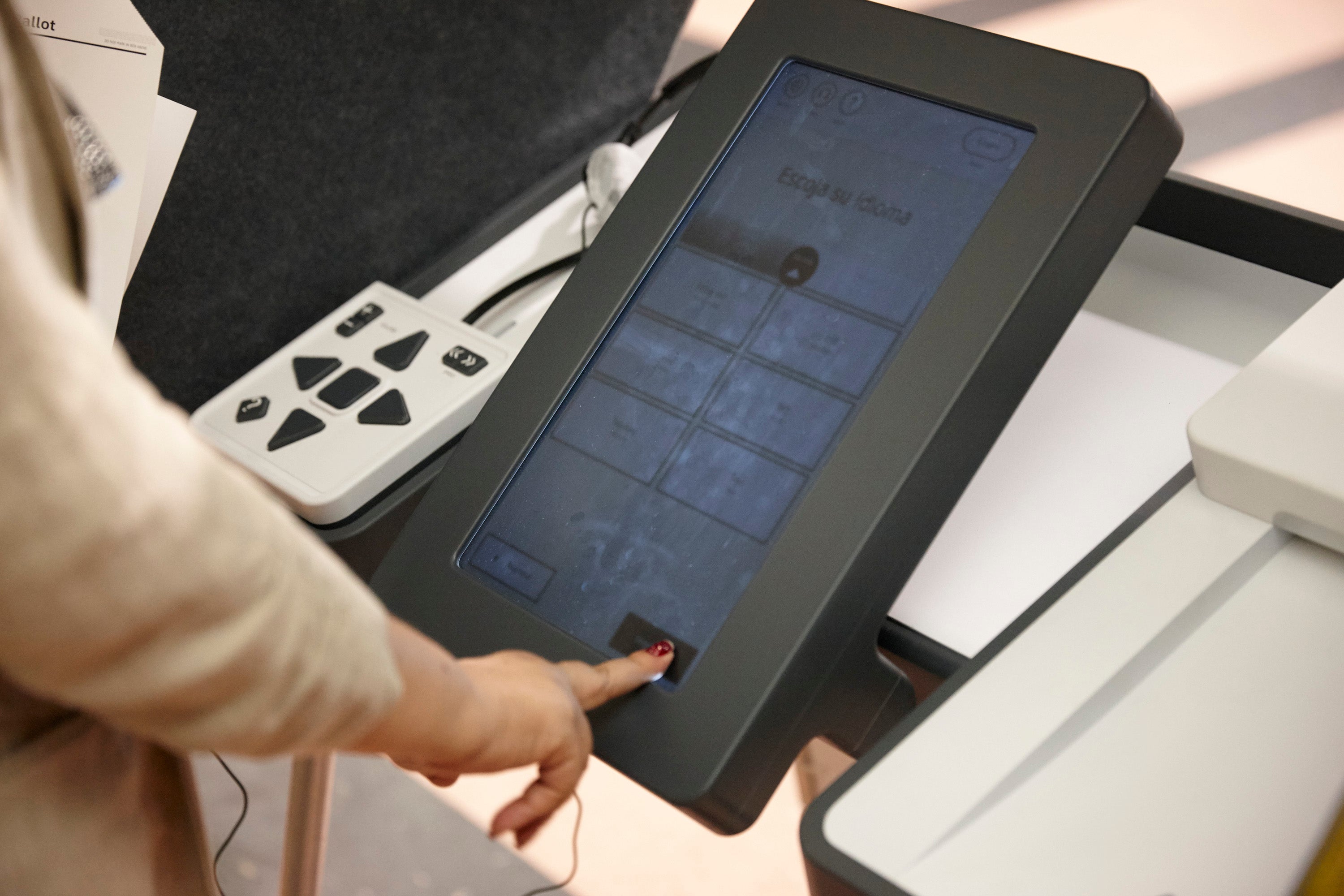 Design firm tackles aging voting machines
In this era of smartphones and the Internet, the way Americans cast their ballots is a bit outdated.
Los Angeles County, which is home to the most voters in the country, uses technology that is more than 50 years old.
But a campaign of innovation could soon bring change at the ballot box across the United States. In one unorthodox Silicon Valley workspace, a team of developers is trying to change the way we vote, by first determining how we want to vote, reports CBS News correspondent Carter Evans.
Blaise Bertrand leads the design team at IDEO, a firm that encourages "out-of-the-box" thinking.
IDEO's human-centered approach is responsible for creating some of the most innovative products in our lifetime, from Apple's first computer mouse to a talking defibrillator. For the past two years, they have taken on another project -- developing a new voting machine for Los Angeles County.
Dean Logan, the registrar-recorder for Los Angeles, where 5 million registered voters currently cast ballots on ink-based machines, says that voting systems in this country historically haven't been designed with the voter in mind.
"This is the same, essentially, voting booth that was used since 1968," Logan said.
LA County was one of just a few jurisdictions that did not digitize its voting machines after the 2000 presidential election, when the world watched as the fate of the next president hung on a chad.
Shortly after, Congress allocated more than $3 billion dollars to replace the outdated machines. But now, those machines, which run on computers that were developed before the first iPhone, are outdated.
IDEO is tackling the issue by creating a new voting machine fit for the smart-phone era. It runs on a touchscreen-operated tablet that can be upgraded as technology evolves.
"That's the idea," Bertrand said. "We want this to be universal because currently it's not necessarily universal."
IDEO recently tested the new system with LA County voters. Voters like Jeorgen Mendez called the process "self-explanatory."
The machines are designed to accommodate every possible voter, including those in a wheelchair, with a visual or hearing impairment, and anyone who speaks another language. The new technology is also designed to provide a more flexible voting experience, by allowing people to pre-vote at home on a computer or smartphone.
"Once you've marked the ballot you can actually download your choices and print them out like you would print out a boarding pass," said Logan, holding up his pass, which can then be scanned into the new voting machine.
"It has the choices that I made when I was at home working on this," Logan explained. "I can scroll down, view all those choices to make sure they are as I intended."
In order to eliminate security fears associated with an electronic system, Logan said one of the principles the design team adopted in the early stages was ensuring it was secure and making sure it "maintains that integrity."
They have done that by keeping a paper ballot, which each voter can verify before it is cast and counted. Now, LA county and IDEO are finalizing the design of the new machines and hope to start using them on a trial basis in 2018.
Bertrand believes this could ultimately lead to greater voter turnout.
"We know that if we design an experience well, it will fundamentally change the way we act and behave in society," he said.
Thanks for reading CBS NEWS.
Create your free account or log in
for more features.