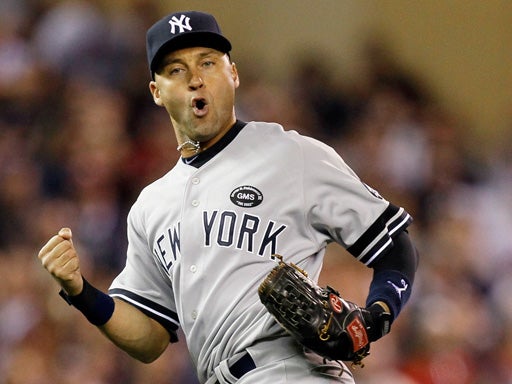 Derek Jeter's mansion: Too busy building to play ball?
(CBS/AP) - "Too busy building mansions?" That's what Yankees owner Hank Steinbrenner told reporters on Monday when asked about his team's poor finish at the end of last season. Steinbrenner used the plural when discussing his players' homes, but it's hard not to think he was talking specifically about Derek Jeter's mansion, known to the locals as "St. Jetersburg."
Jeter is just now putting the finishing touches on a house he started building in 2008 in Tampa, Florida. Was the 30,000 square foot estate the reason Jeter wasn't "hungry" enough last year? Steinbrenner told reporters, "Sometimes teams get a little complacent, they celebrate for too long."
Obviously the Yanks owner wasn't talking about Jeter alone. In fact, after a mini-blow up in the New York media (the New York Post ran this helpful-if-inaccurate summary: "YANK BOSS: WE LOST OVER JETER MANSION"), Steinbrenner was back in front of reporters on Tuesday clarifying his remarks. "It certainly isn't Derek," he told the Associated Press. "Derek's got five rings. You don't win five rings by being complacent."
And what was Captain Clutch's response to all this? In a short pre-workout interview with reporters, Jeter said he understood most of Steinbrenner's comments, but "the house I didn't understand. That's a first. That's funny, I think. I'm not moving, so we won't be talking about this again."
Thanks for reading CBS NEWS.
Create your free account or log in
for more features.