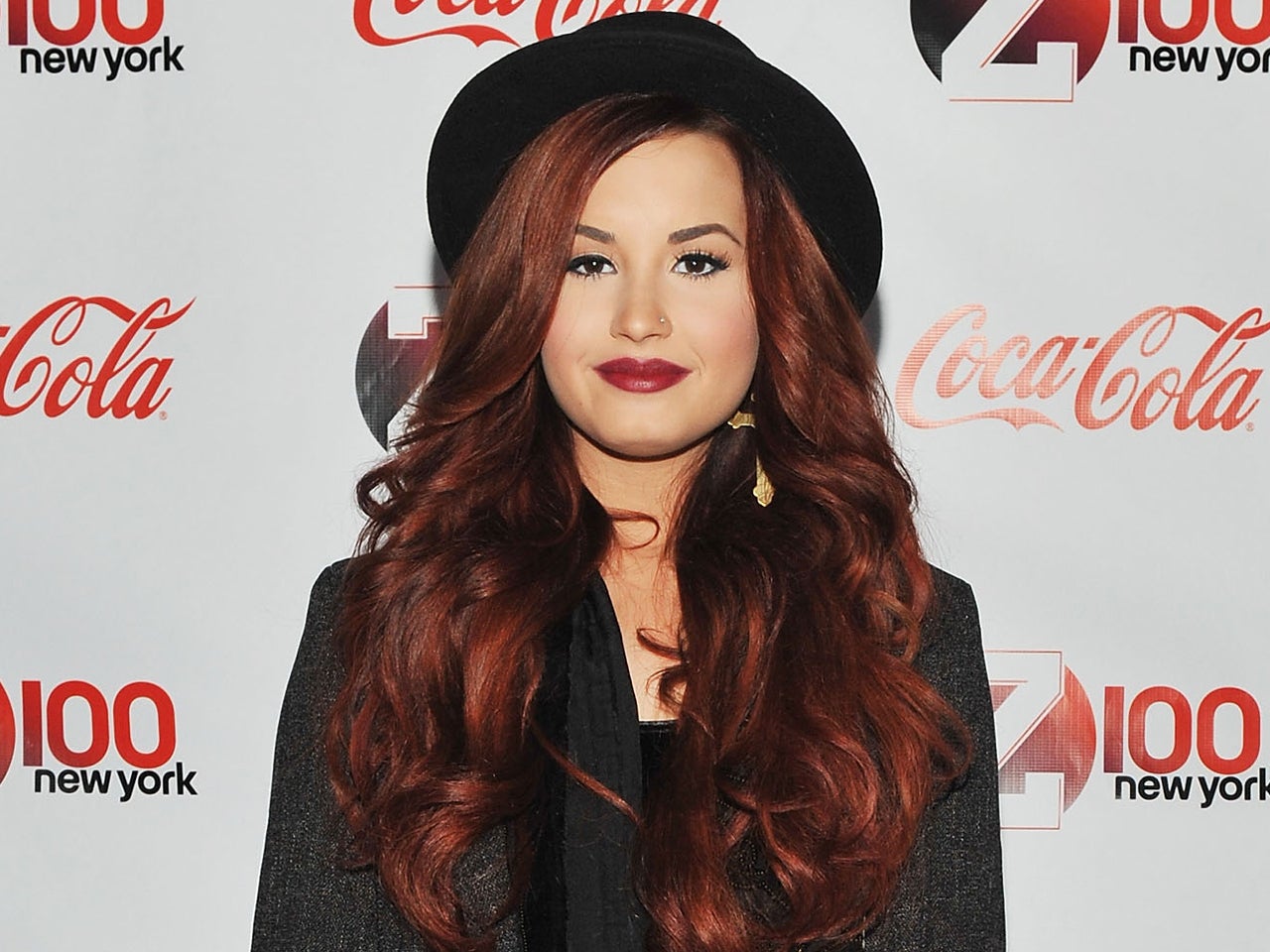 Demi Lovato slams Disney Channel over eating disorder joke
(CBS) Demi Lovato has been open about her personal struggles - including seeking treatment last year for "emotional and physical issues" - and now the actress is publicly fuming over a joke made about eating disorders on the Disney Channel show "Shake It Up."
The singer-actress, 19, took to her Twitter account to express her anger after one of the show's characters quipped, "I could just eat you up, well, if I ate."
"What are we promoting here? #notfunnyATALL," Lovato tweeted on Friday. "I find it really funny how a company can lose one of their actress' from the pressures of an EATING DISORDER and yet still make [a] joke about that very disease."
"And is it just me or are the actress' getting THINNER AND THINNER.... I miss the days of RAVEN, and LIZZIE MCGUIRE," she added, referring to actresses Raven-Symone and Hilary Duff.
Lovato, the former star of the Disney Channel's "Sonny with a Chance," continued, "Dear Disney Channel, EATING DISORDERS ARE NOT SOMETHING TO JOKE ABOUT."
Later that day, Lovato got a message from a Disney Channel rep, who said the company is pulling that episode of "Shake It Up," along with an episode of "So Random!" that also poked fun at food issues, according to People magazine.
"It's NEVER our intention to make light of eating disorders!" the company's official public relations account tweeted.
The actions seemed to satisfy Lovato - she replied to the message with a tweet saying "Thank you" - but continued to share her feelings about what young girls should see on television.
"Just clearing things up, I have nothing against any specific actress/actor or TV show.. Nor do I think there's anything wrong with girls who aren't curvy," she wrote in a series of tweets. "I just was stating a fact that there needs to be more variety on television so young girls growing up don't feel pressured to look one specific way. Tall, thin, curvy, short, whatever you are, you are beautiful. :)"
Thanks for reading CBS NEWS.
Create your free account or log in
for more features.