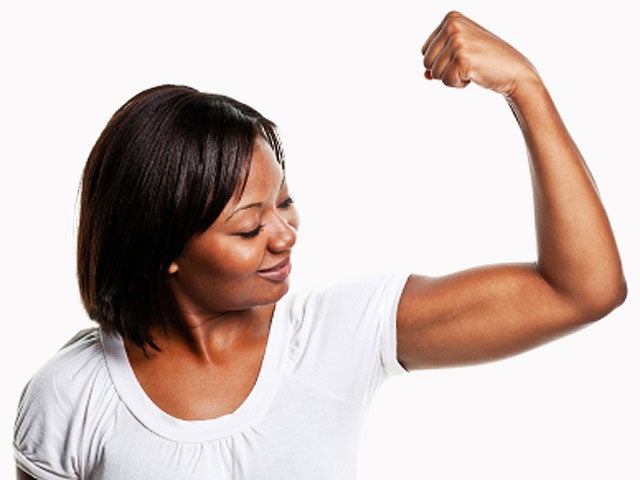 Dementia risk greater for out-of-shape middle-aged adults, says study
Maintaining physical fitness through middle age could go a long way in staving off dementia, new research suggests.
The study, published Feb. 4 in the Annals of Internal Medicine, found middle-aged adults who were in shape were significantly less likely to develop dementia or Alzheimer's disease by the time they reached 65 compared to their unfit counterparts.
The new research adds evidence for an effective way to avoid a disease that currently cannot be prevented, slowed or cured. About 5.3 million Americans are affected by Alzheimer's disease, according to federal estimates, and by the 2050, that number is expected to at least double. Alzheimer's is the sixth-leading U.S. cause of death, killing almost 84,000 Americans each year.

"Alzheimer disease and other types of dementia (all-cause dementia) are important public health problems, particularly in light of the aging population," write the researchers, led by Dr. Laura DeFina, medical director of research at The Cooper Institute in Dallas. "Because of the effect of dementia on quality of life and functional status, identifying preventable causes of dementia is critical."
Researchers looked at more than 19,000 middle-aged individuals who were given a treadmill exercise test as part of a preventive visit to a doctor's office that occurred at a Texas clinic between 1971 and 2009. They eventually compared these results to available Medicare data on the individuals' health claims to determine whether or not they developed dementia.
Based on the amount of time those individuals could run on a treadmill, participants were divided into groups "most" and "least" fit. The researchers discovered more than 1,600 cases of dementia among the group, and a closer look revealed those who were most fit at an earlier age were about 40 percent less likely to develop dementia compared to those with the lowest fitness levels.
The study was observational, meaning it did not prove cause-and effect, nor did researchers determine a level of fitness required to avoid dementia and Alzheimer's. However, they speculated that better fitness could reduce risks of diabetes and hypertension, which are established risk factors for dementia.
The authors hope the findings may influence adults to hit the gym and increase their fitness levels.
"Physical activity changes in midlife may lead to improved fitness levels, resulting in less all-cause dementia with aging," they wrote.
The study also had limitations in that other factors may also have influenced the findings, since it did not measure other protective behaviors like healthy eating, which may have been common among the most physically fit participants.
However, this is far from the first article to suggest fitness is a risk factor for dementia and Alzheimer's.
A recent MRI study in the Oct. 23 issue of Neurologyfound adults who engaged in physical activity reduced risk for "brain shrinkage," a precursor to Alzheimer's.
An August 21 study in Neurology found obese middle-aged adults were more likely to experience declines in memory and cognitive skills compared to normal-weight adults.
In an accompanying editorial published in the same journal issue, Dr. Mary Sano, professor of psychiatry and director of Alzheimer's disease research at Mount Sinai School of Medicine in New York City, wrote that this study adds to the "tidal wave of evidence" that physical fitness could bring about benefits across many different areas of health, including prevention of dementia.
"Unfortunately, adherence to exercise regimens is notoriously difficult," she wrote. Sano argues that people are most likely to exercise in the face of health issues, and a healthy person may ignore such warnings from doctors.
"Nevertheless, Alzheimer disease is the second most feared disease among U.S. adults, behind only cancer," according to Sano. "This fear may provide both the context for physicians to introduce the topic of physical activity and the motivation for patients to heed advice to increase physical activity."
Thanks for reading CBS NEWS.
Create your free account or log in
for more features.