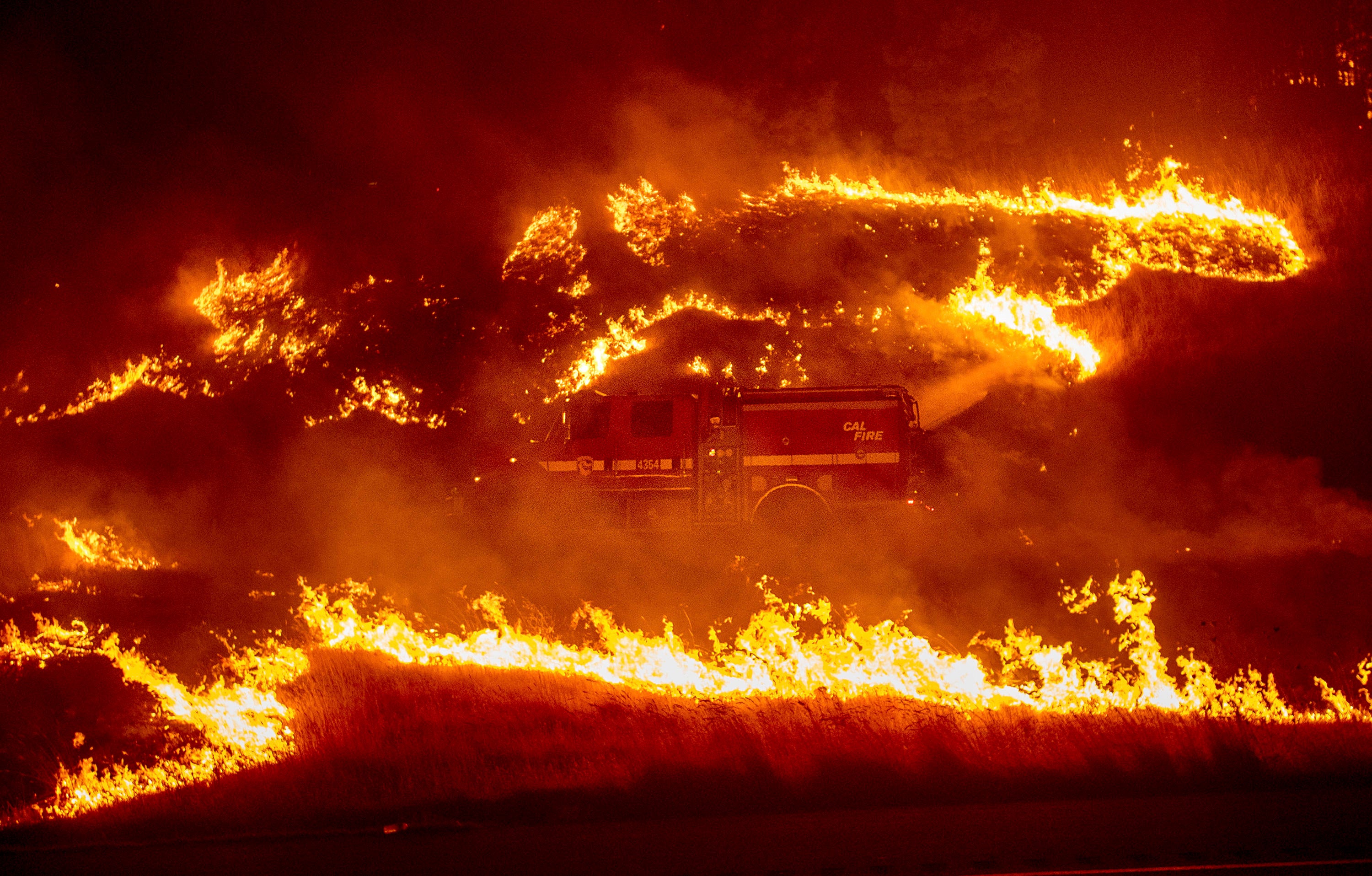 Major California highway will remain closed amid wildfire
SHASTA-TRINITY NATIONAL FOREST, Calif. -- A California official says a stretch of major highway near the California-Oregon border hit by a roaring wildfire will remain closed through the weekend. The wildfire that shut down Interstate 5 on Wednesday was still burning out of control along the highway, Denise Yergenson, a spokeswoman for the California Department of Transportation, said Friday.
The blaze has destroyed thousands of trees that could fall onto the roadway, she said.
Officials on Sunday will reevaluate whether to reopen the highway that traverses the entire West Coast from Mexico to Canada. The wildfire flared just weeks after one in the nearby Redding area killed eight people and burned about 1,100 homes.
Truck driver Amit Sekhri said he saw flames and slowing vehicles along the freeway Wednesday but his big-rig was too large to turn around and he decided against parking and fleeing on foot. He kept driving, with fire lapping at both sides of the highway and burning ash falling all around him. He felt the heat in his cab, despite the air conditioning.
"It was picking up so fast. It was behind me, in front of me, left, right. It was all fire. I was surrounded by fire," he said, still shaken by the experience.
When he finally saw daylight, he knew he had made it to safety. "It's one of the scariest things I've ever seen and been through," he said.
The fire began Wednesday and nearly tripled in size overnight, officials said.
Thanks for reading CBS NEWS.
Create your free account or log in
for more features.