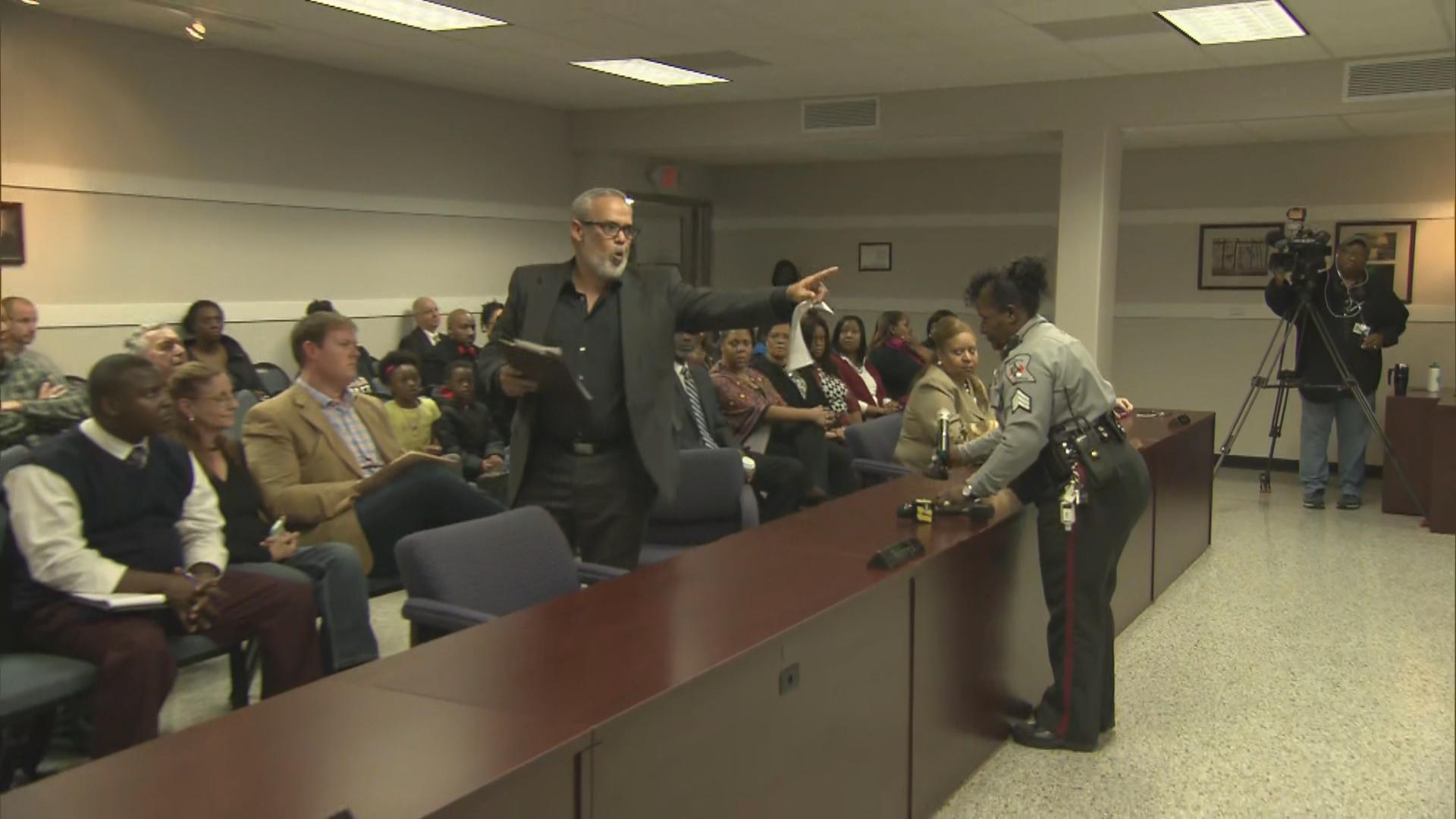 N.C. school district votes to end widely used sex education program amid outcry
A heated debate in North Carolina over teaching kids about sex highlights the difficulty for many school districts around the country. Cumberland County Board of Education voted Tuesday night to get rid of its Planned Parenthood sex education program after criticism from some parents.
The internet, social media, and the #MeToo movement is shining a light on the issues of sex and consent, but it also raises questions about what kids should be taught, at what age, and by whom.
There were some heated moments at the school board meeting Tuesday night as community members clashed over a controversial sex education program, which starts teaching kids about sex in sixth grade.
"A curriculum in the schools that teaches what? Kids to go out and get freaky?" one man said at the Tuesday night school board meeting.

The district voted to remove Planned Parenthood's Get Real sex ed program, reverting back to the curriculum the county started using in 2009.
An online petition signed by more than 1,800 people opposed to Get Real claims it encourages sixth graders to feel "comfortable and ready" for sex. The petition says the curriculum provides flash cards outlining proper condom usage, for "vaginal, oral or anal sex" and recommends the usage of "non-microwavable saran wrap" as a prophylactic for certain non-reproductive sex acts.
"It got pretty descriptive as far as some of that information," said Cumberland County schools interim superintendent Tim Kinlaw. "It just simply was not appropriate for our sixth grade students."
But the creators of Get Real say its lessons are similar to other courses, focusing on topics like puberty, anatomy and sexual boundaries.

Jen Slonaker, a developer of Get Real, says its main objective is to delay sex.
"The content of the curriculum is being taken wildly out of context," Slonaker said. "A comprehensive sex education approach is focused on teaching about consent, teaching about healthy relationships, alongside teaching about things like prevention of pregnancy and STIs."
The Get Real program is taught in 31 states, and reaches more than 221,000 students.

Andrea Johnson's 11-year-old daughter is a student in Cumberland County. She says she is disappointed the district is getting rid of the program.

"Kids are uncomfortable to speak to parents," Johnson said.
She's not concerned about the program because she says what's on TV goes much farther than Get Real.
North Carolina, along with 24 other states, is required by law to teach sex ed. In Cumberland County, the former sex education program will go back into use immediately. Like in the past, parents can still opt out of the program.

Thanks for reading CBS NEWS.
Create your free account or log in
for more features.