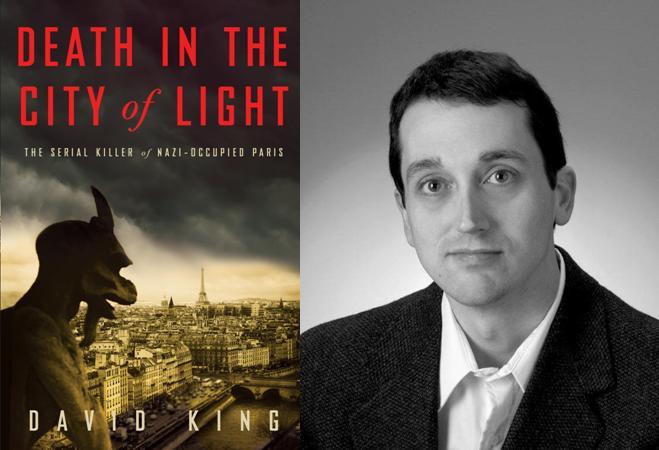 "Death in the City of Light" by David King
Jeff Glor talks to David King about, "Death in the City of Light," the true story of a brutal serial killer who terrorized Nazi-Occupied Paris during World War II.

Jeff Glor: What inspired you to write the book?

David King: I was intrigued by the many unanswered questions. Who were the victims and how many were there? How exactly did they die, and what, really, were the murderer's motives? I was also fascinated by the main suspect himself, Dr. Petiot. Could such an obviously brilliant and charming man, known for giving discounted and free medical care to the poor, really kill so many people, chop them up, and do the horrible things he was accused of doing? All of this, along with my interest in Paris and World War II, made it irresistible.




JG: What surprised you the most during the writing process?

DK: First of all, that I gained access to the French police file, which has been classified since the crimes and is still classified today. I'm very grateful for that extraordinary opportunity. Once I started studying the police reports, the interrogations, and the crime scene photographs, I was surprised by just how much of the traditional story was incorrect, sometimes even basic facts about the victims and the investigation. Above all, I was struck by how devious the murder plot was and how close he came to getting away with it.




JG: What would you be doing if you weren't a writer?

DK: I would probably be teaching history or writing at the university. I had a blast at the University of Kentucky. I enjoyed getting to know the students and spending the day reading and talking about things I am so passionate about. It was a privilege to help students see just how important a sense of the past is, and the many ways this knowledge can enrich our lives. I could also imagine working at a radio station. I was a disc jockey in college, and never lost the excitement for good indie music.




JG: What else are you reading right now?

DK: I am always reading a book, or two, or three or more at any given time. At the moment, I'm reading Hunter S. Thompson's "Hell's Angels," re-reading Ed McClanahan's "Famous People I Have Known" (I like to re-read my favorite books), and I've just started Erik Larson's "In the Garden of Beasts." There is also a little French novel I bought at the book shop on Boulevard Saint-Michel [in Paris] where Dr. Petiot was once arrested for shoplifting.




JG: What's next for you?

DK: I am exploring something, though I have to admit I am not sure it will work. If it does, it will be one wild ride; if not, well, it was worth trying. All I can say right now is that it's another true story, and like "Death in the City of Light," it is something you simply could not write as fiction because no one would ever believe it could have possibly happened.




For more on "Death in the City of Life," visit the Random House website.
Thanks for reading CBS NEWS.
Create your free account or log in
for more features.