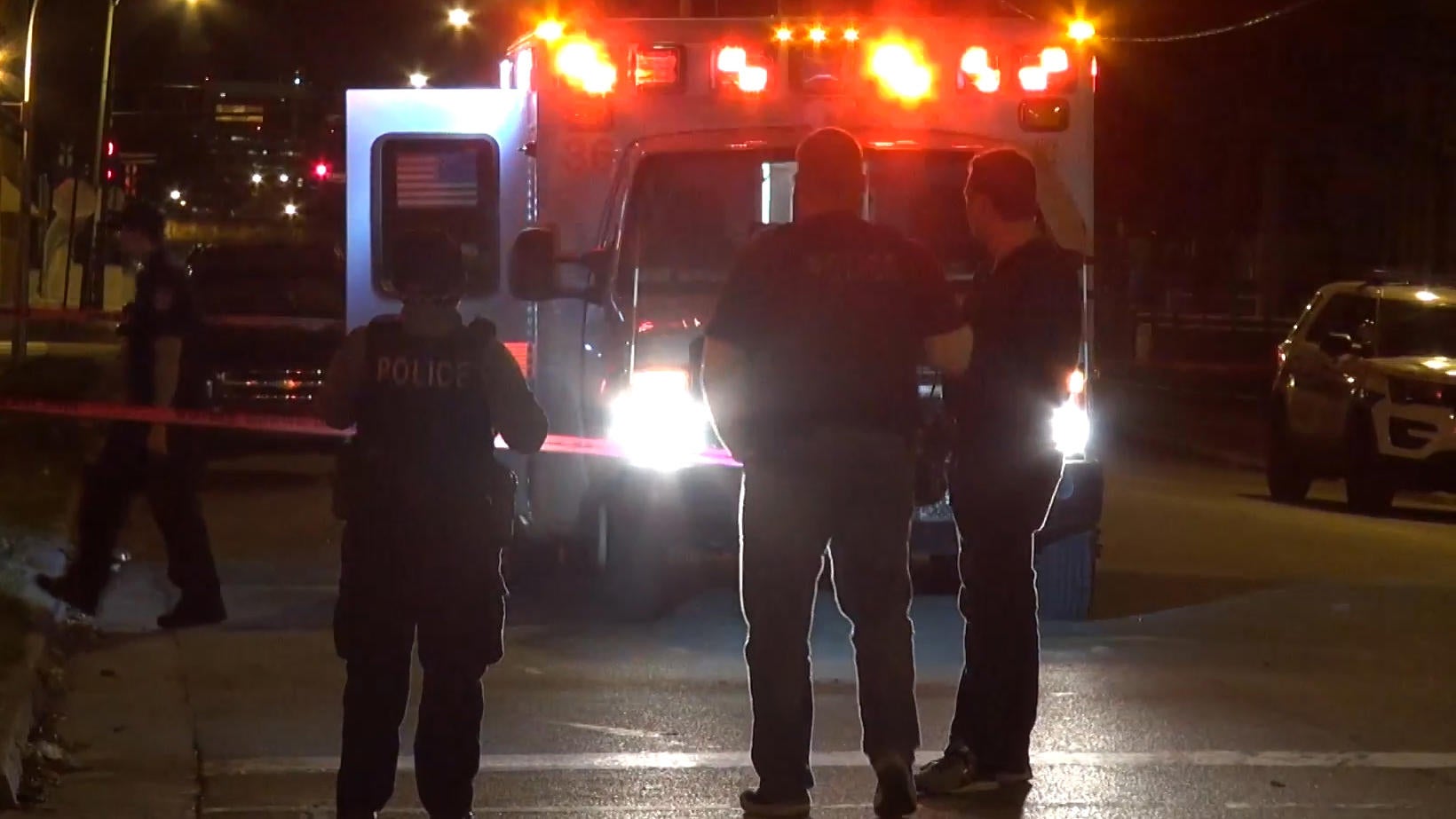 Deadly holiday weekend for Chicago
CHICAGO -- The long weekend's carnage included a shooting at a family holiday party, an armed ambush of a motorist, and on Christmas Day -- the murder of 25-year-old Jamil Farley, who was shot to death outside the Labor of Love Apostolic Church.
The shooting took place nearly two hours after Pastor Anthony Williams led the congregation's Christmas service.
Williams said that's not the first shooting outside his church.
Tuesday afternoon, he welcomed the victim's mother, June Bolden, to plan a funeral.
"I still can't believe it, but I know he's not around me," Bolden said.
Williams agreed it is a particularly violent neighborhood in the context of Chicago. He said shootings are common around here.
In fact, there was a second fatal Christmas Day shooting just down the block from the church.
And when CBS News visited Tuesday afternoon, there was a heavy police presence in the area.
The violence here has prompted the police to look elsewhere for advice. Police superintendent Eddie Johnson recently toured New York's police training academy and plans to introduce Chicago recruits to New York-style training methods next year.
In addition, Johnson said he will continue to press for longer jail time for gun offenders.
"I am not a fan of mass incarceration or disproportionate arresting of minorities," he said. "But the simple fact of it is -- I don't care how you're wrapped -- if you pick up a gun and shoot somebody you should go to prison. Period."
Over the next two years, the city is planning to hire 1,000 additional police officers to try to combat the rising tide of violence that shows no signs of abating -- even on Christmas.
Thanks for reading CBS NEWS.
Create your free account or log in
for more features.