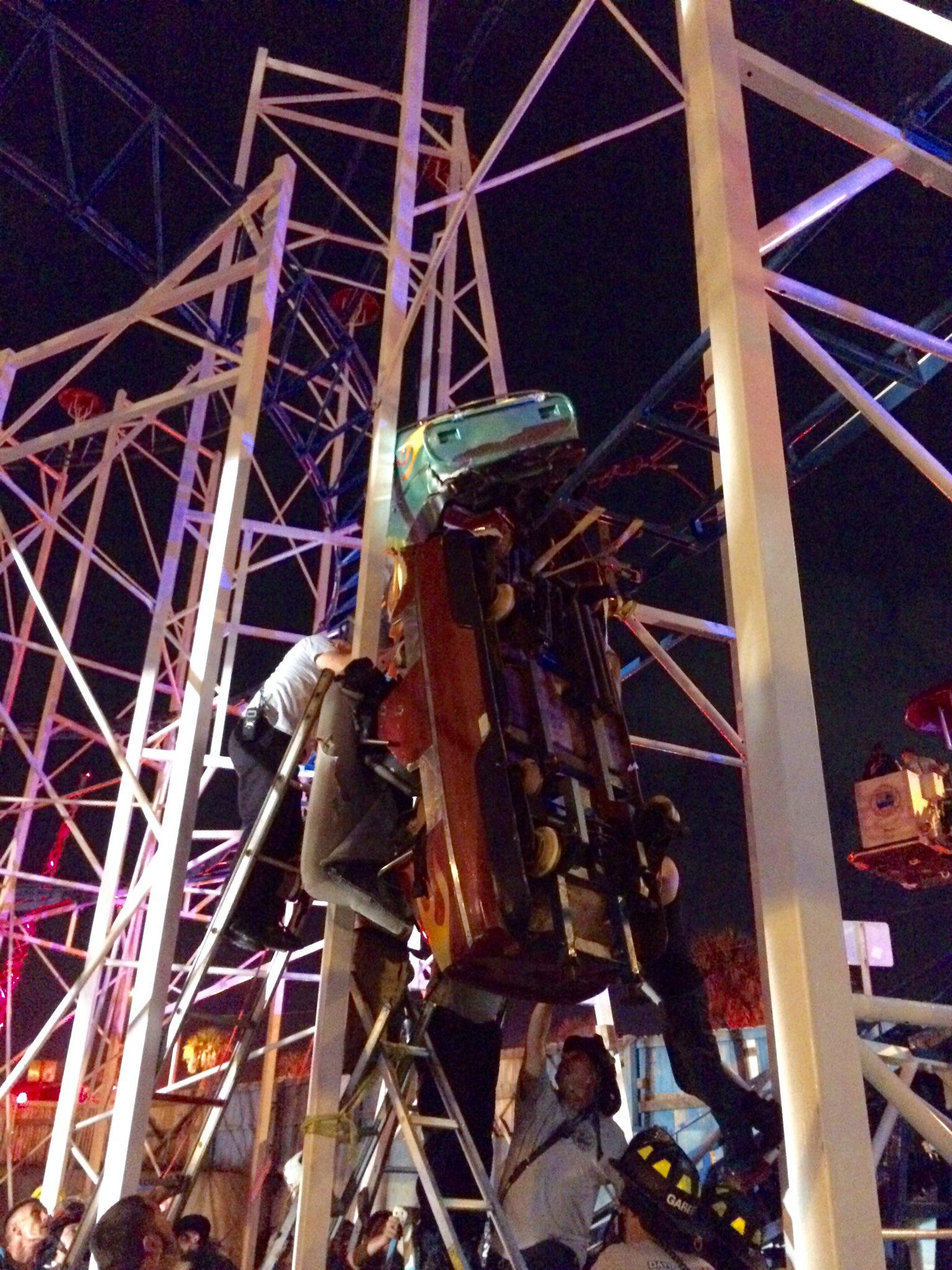 Daytona Beach roller coaster that derailed reportedly had a spotty maintenance record
Dramatic cellphone video shows the frantic moments after a roller coaster derailed in Daytona Beach, Florida, leaving some riders helplessly dangling from the coaster's cars and sending six people to the hospital Thursday night. Officials say two riders fell from the front car of the Sand Blaster and dropped more than 30 feet to the ground below. According to a local news report, the well-known Daytona Beach ride has a spotty maintenance record that could have factored into its derailment.
"There was ten riders on a chain of three cars, two of which fell out of the front car to the ground from approximately a 34-foot height. The other two were dangling from the front car," said Daytona Beach Fire Department spokesperson Sasha Staton.
Two of the victims were transported as trauma alerts, possibly indicating the severity of their injuries. Others were loaded into ambulances and rushed to local hospitals, reports CBS News' Manuel Bojorquez.
"We just hear a big loud boom, and we just take off running, too!" one witness said. "Everybody started screaming and we ran over there and saw the cart dangling," another added.
The Sandblaster has been a fixture on the Daytona Beach boardwalk since 2013 but a report by the Daytona Beach News Journal revealed the ride was sidelined last year after a state inspector discovered more than a dozen safety violations. Despite those reported violations, it's not yet clear if they played any part in the derailment.
"It was chaotic as you can imagine. The riders were very frightened and the firefighters were doing a great job trying to make sure everyone stayed calm," Staton said.
Investigators will be trying to figure out exactly why the car came off its track. CBS News has reached out to the operator of the roller coaster for comment, but has not yet heard back.
Thanks for reading CBS NEWS.
Create your free account or log in
for more features.