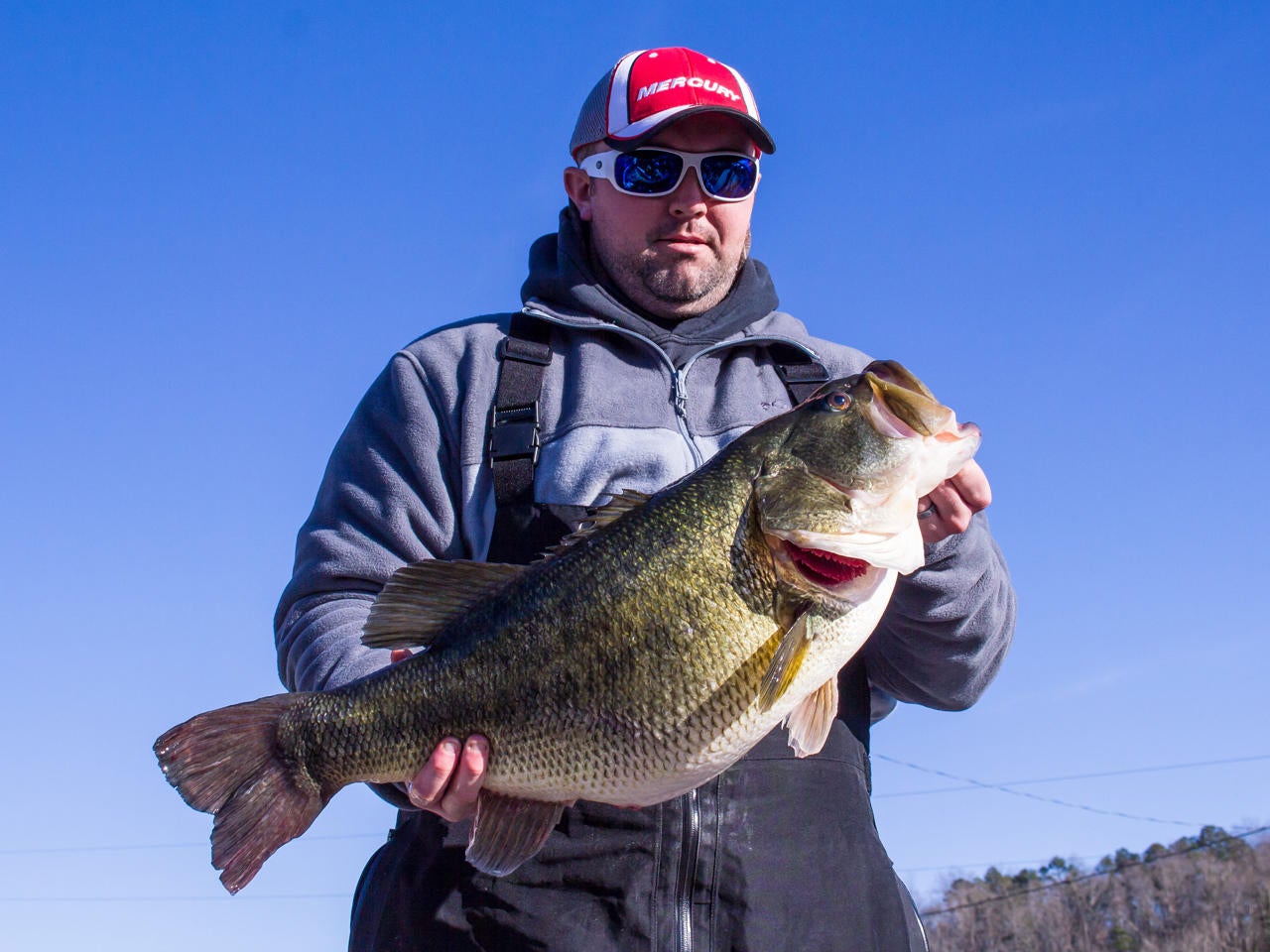 Small Tennessee town reels in bass fishermen
On a cool Thursday morning, before sunrise, nearly 200 bass fishing boats launched from a small dock in Dayton, Tennessee.
While the anglers compete to hook the biggest bass in Chickamauga Lake, the town is cashing in. So says Dennis Tumlin, the head of the Rhea County Economic & Tourism Council.
"Our statistics show us that about $14 million came into town last year," Tumlin told CBS News' Dana Jacobson.
That's $14 million in things like food, lodging, and new tax revenue. That's a big deal for this small town of 7,200 in southeastern Tennessee.
Mayor Gary Louallen was raised in Dayton. It was, he said, "just a small country town, had little country stores" when he was growing up.
It's also a town that's been struggling since the recession.
Dayton is in the heart of Rhea County, one of the more depressed areas of Tennessee, based on statistics that include poverty rate, household income and unemployment. But when Mayor Louallen was elected four years ago, he had a plan to turn around Dayton's economy.
A fisherman, Louallen went to the council and said, "Guys, if you'll just trust me and run with me on this, fishing could really make it good for us."
Turns out Dayton was sitting on a secret: Chickamauga Lake is more than 50 miles long, and boasts some of the best bass fishing in the South.
In 2014, the town began sharing their local treasure, using it to reel in big-time fishing competitions.
"We began to think of this lake as an opportunity," said Tumlin.
Tumlin was lured back home from his job at Coca-Cola by the opportunity to help his boyhood town.
"We went after tourism," he said. "Tourism comes in many shapes, forms and fashions. For us, it happens to be fishing. For other communities, it may be something else. It may be horseback riding, but for us it was fishing."
According to Tumlin, the average angler spends $1,100 in a week. One recent tournament brought in 400 anglers. "It's impactful," he said. "One event by itself is powerful, but we've been averaging 30 events per year for the last three years."
With fishermen, their families and fans coming into Dayton, the local service industry has been booming.
"Yeah, fishing was obviously awesome," said Nathaniel Eastwood, the general manager of the Sleep Inn, one of two new lodging facilities that have opened recently.
"Three or four years ago, none of this stuff would have been as aggressive in its growth," he told Jacobson. "It's a major catalyst for what we've been able to accomplish."
And there are five new restaurants as well.
Dayton isn't the only town in the game. Mary Helen Sprecher is managing editor of Sports Destination Management, a magazine dedicated to sports tourism. "You do not need to host the Olympics to become a sports destination," she said.
She points to events like the Fat Tire Bike Race in Cable, Wisconsin; the American Birkebeiner Ski Race in nearby Hayward, Wis.; and especially the Pickleball Tournament in Naples, Florida as success stories.
One event could have a $1.5-million economic impact, Sprecher said.
For all the money that sports can bring in, Tumlin says the tournaments are just a first step towards a larger goal.
"We're chasing industry as hard as we're chasing tourism," he said. "If you're an industry CEO, you're looking for quality of life. So, when you come here, we want you to feel energy, and feel a great community. And we believe it will yield great results."
Just days after Jacobson visited, Tumlin announced Dayton had reeled in a REALLY big fish: A Finnish company, Nokian Tyres, announced a $360 million investment in a new plant in the town, along with the promise of 400 new jobs.
For a small town, that is a great catch.
Thanks for reading CBS NEWS.
Create your free account or log in
for more features.