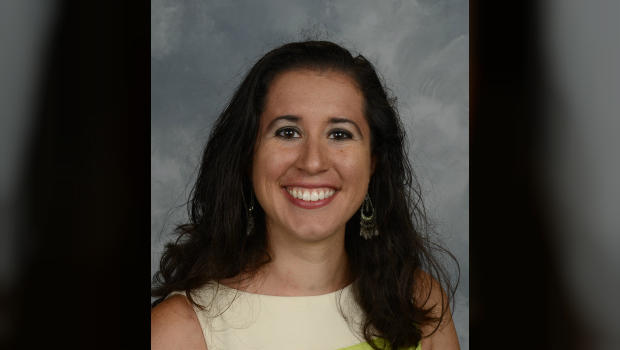 Florida teacher "removed from classroom" over racist podcast, school district says
CITRUS COUNTY, Fla. -- A middle school teacher who allegedly hosted a racist podcast under the guise of another name has been "removed from the classroom," according to a statement from the Citrus County School District. The HuffPost first reported that 25-year-old Dayanna Volitich had been using the pseudonym Tiana Dalichov to post white nationalist and anti-Muslim views on social media, and in her podcast titled "Unapologetic" she bragged about teaching those "facts" in a public school.
The school district says they were made aware of the concerning podcast on Friday.
"The Human Resources department was notified and an investigation was initiated immediately," school officials wrote. "The teacher has been removed from the classroom."
HuffPost reported that Volitich, using the false name, "repeatedly praised, defended and retweeted neo-Nazis and white supremacists," promoted a book by an anti-Semitic author examining the so-called "Jewish Question," and argued that "science" has proven certain races are smarter than others.
On a recent episode of her podcast, HuffPost reports, "Volitich also agreed with her guest's assertion that more white supremacists need to infiltrate public schools and become teachers. 'They don't have to be vocal about their views, but get in there!' her guest said. 'Be more covert and just start taking over those places.' 'Right,' Volitich said. 'I'm absolutely one of them.'"
Volitich taught social studies at Crystal River Middle School.
The investigation is ongoing.
Thanks for reading CBS NEWS.
Create your free account or log in
for more features.