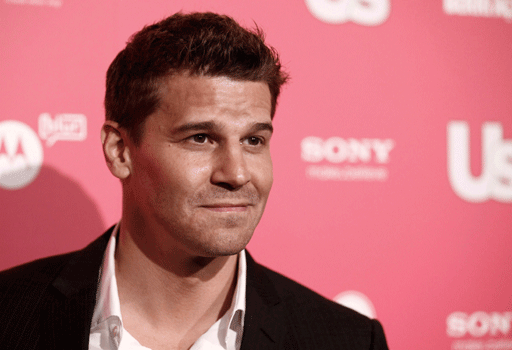 David Boreanaz Sued by 'Bones' Extra for Alleged Sexual Harassment
LOS ANGELES (CBS/AP) "Bones" star David Boreanaz was sued Thursday for alleged sexual harassment by a woman who appeared as an extra on the show last year.
Kristina Hagan sued Boreanaz and 20th Century Fox Television for more than $25,000 on sexual harassment and intentional infliction of emotional distress claims.
Her lawsuit alleges the 41-year-old actor repeatedly tried to kiss and fondle her after she appeared as an extra on the show in August. It claimed that incidents occurred in several locations, including the actor's car.
The suit claims she repeatedly met with the actor because he promised her a recurring role on the Fox TV series, but that role never developed.
"The allegations concerning any alleged inappropriate conduct by David Boreanaz are totally fabricated and absurd," Boreanaz publicist Holly Shakoor said in a statement. "There is no validity to this lawsuit."
An e-mail message to a 20th Century Fox publicist was not immediately returned.
Hagan is being represented by Los Angeles attorney Gloria Allred, who said her client is "looking forward to her day in court."
Thanks for reading CBS NEWS.
Create your free account or log in
for more features.