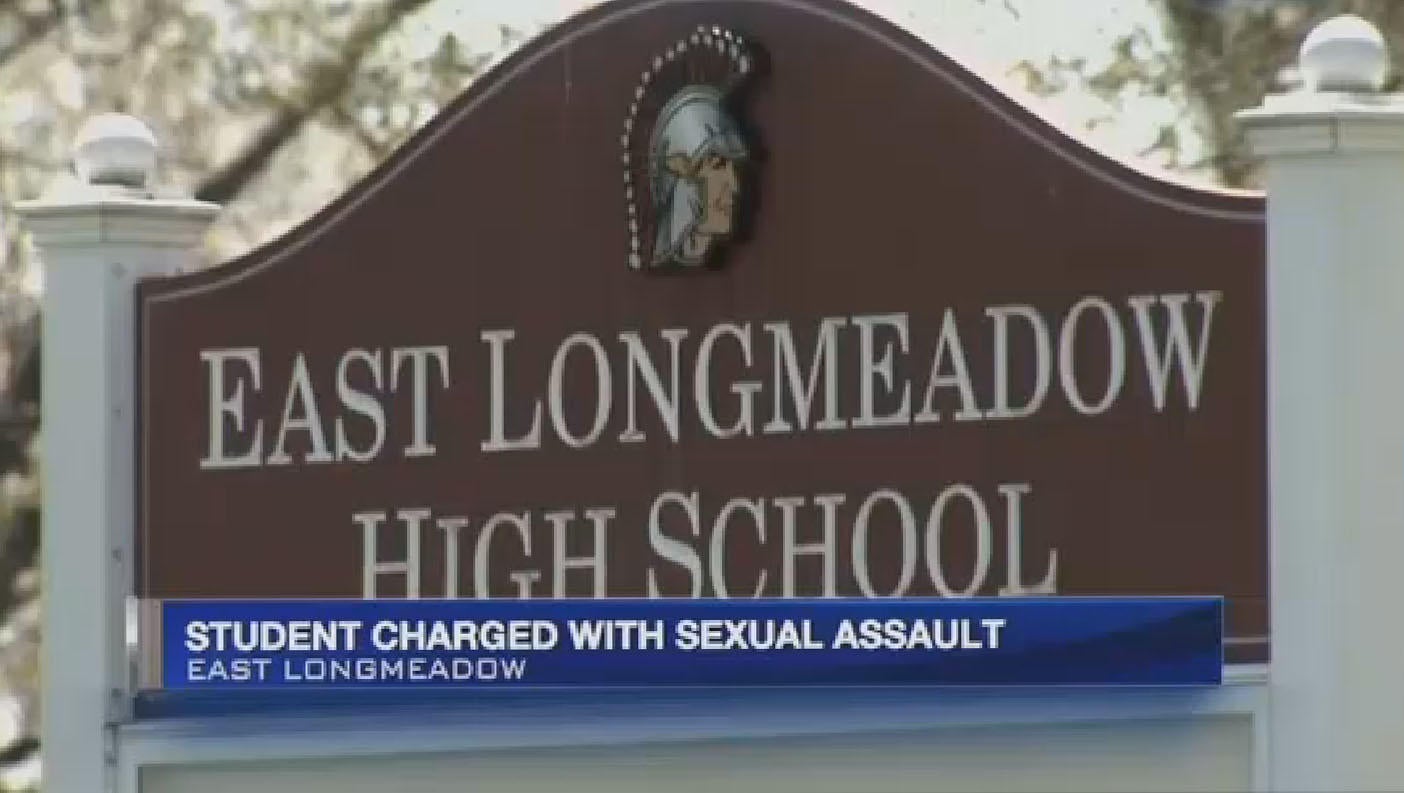 Fmr. high school star athlete accused of rape gets probation
PALMER, Mass. -- An 18-year-old former high school star athlete accused of raping and sexually assaulting two unconscious classmates in April will serve two years of probation.
The case against David Becker was continued without a finding in Palmer District Court in central Massachusetts last week. As long as Becker complies with probation, the case against him will be dismissed, no conviction will appear on his record and he won't have to register as a sex offender, reports MassLive. He will be required to stay away from the two victims and will be barred from using drugs or drinking alcohol, reports CBS affiliate WSHM.
Becker was charged with two counts of rape and one count of indecent assault. Prosecutors allege he assaulted two classmates at an April 2 house party, while he was a senior at East Longmeadow High School. He was reportedly a three-sport athlete at the school.
Becker allegedly digitally penetrated the two victims while they were unconscious, MassLive reports, citing court documents. Each reported waking up to Becker sexually assaulting them.
Becker's lawyer Thomas Rooke says his client can now "look forward to a productive life without being burdened with the stigma of having to register as a sex offender."
"The goal of this sentence was not to impede this individual from graduating high school and to go onto the next step of his life, which is a college experience," the lawyer said in court, MassLive reported.
Becker can serve the two years of probation in Ohio, where he planned to attend college at the University of Dayton. However, MassLive reported in an Aug. 22 story update that a spokesman for the university says Becker will not be a student there.
Prosecutors had recommended Becker serve two years behind bars.
The case follows a controversial sentencing for Stanford swimmer Brock Turner, who avoided prison time after his conviction for sexually assaulting an unconscious woman after a party in January 2015. The case stoked intense national debate over sentencing for sex assault convicts. The judge in the case, Aaron Persky, recently recused himself from another sex crime case he was scheduled to hear.
Thanks for reading CBS NEWS.
Create your free account or log in
for more features.