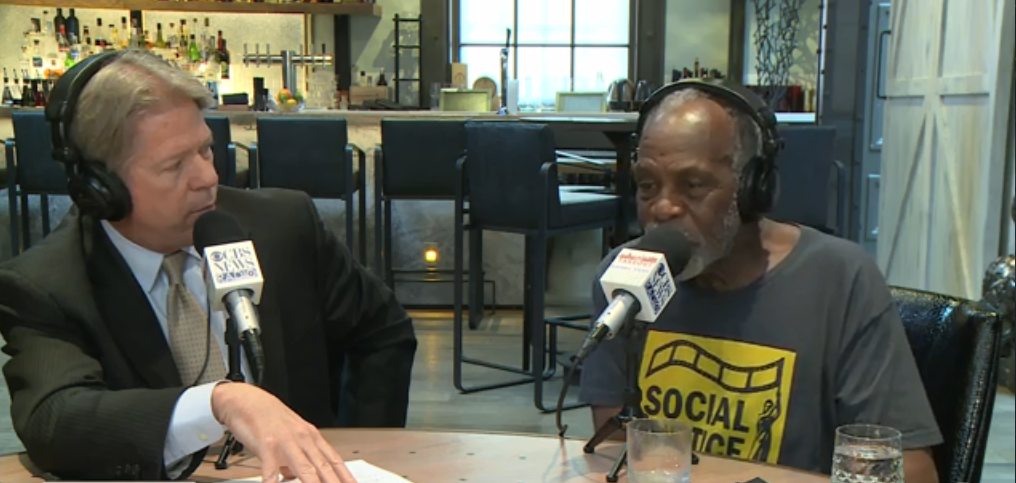 Danny Glover says racism is the "foundation of this country"
There's a reason racism in America is so pervasive and intractable, says actor and activist Danny Glover. Plantation capitalism is woven into the fabric of the country -- "the wealth of this country was built around slavery," he told CBS News' Major Garrett, host of "The Takeout" podcast.
Glover argues that a factor in the addressing race is that Americans have not given up the psychology around this.
"The Missouri Compromise, 1822, is based on due process," he told Garrett. "That white people have a right to own a slave. Like they have a right to own a cow. Like they have a right to own a pig. Like it or leave it. So you imagine how people seem from that vantage point as simply possessions." The Missouri Compromise was an act of Congress preserving the balance between slave states and free states by allowing Missouri into the U.S. as a slave state and Maine as a free state.
This week marked the anniversary of the assassination of Dr. Martin Luther King Jr., a moment that stills moves Glover to tears, 50 years after the civil rights icon was assassinated on a Memphis hotel balcony.
"The idea of commemoration is not enough to say what this moment means," Glover said. "The memory of King allows us to kind of now re-dedicate ourselves to [his] vision."
King "saved the soul of this country," Glover added. "And what better time at this particular point in history?"
Glover, who once called President Trump "the most vulgar embodiment of systems that shape and dictate policy over long periods of time," has also been critical of President Obama, feels Dr. King's message is particularly profound today.
"I think celebrating King at this moment and his words – there's nothing better that we could do not only here in this community, around this nation, but also around the world as well."
For more of Major's conversation with Danny Glover, including a moment in Dr. King's life that brought Glover to tears recollecting, download "The Takeout" podcast on Apple Podcasts, Google Play, Stitcher, or Spotify. New episodes are available every Friday morning.
Also, you can watch "The Takeout" on CBSN Friday and Saturday nights at 9pm ET/PT. For a full archive of "The Takeout" episodes, visit www.takeoutpodcast.com. And you can listen to "The Takeout" on select CBS News Radio affiliates (check your local listings).
Facebook, Twitter, Instagram: @takeoutpodcast
Email: takeoutpodcast@cbsnews.com
Producers: Arden Farhi, Katiana Krawchenko
Thanks for reading CBS NEWS.
Create your free account or log in
for more features.