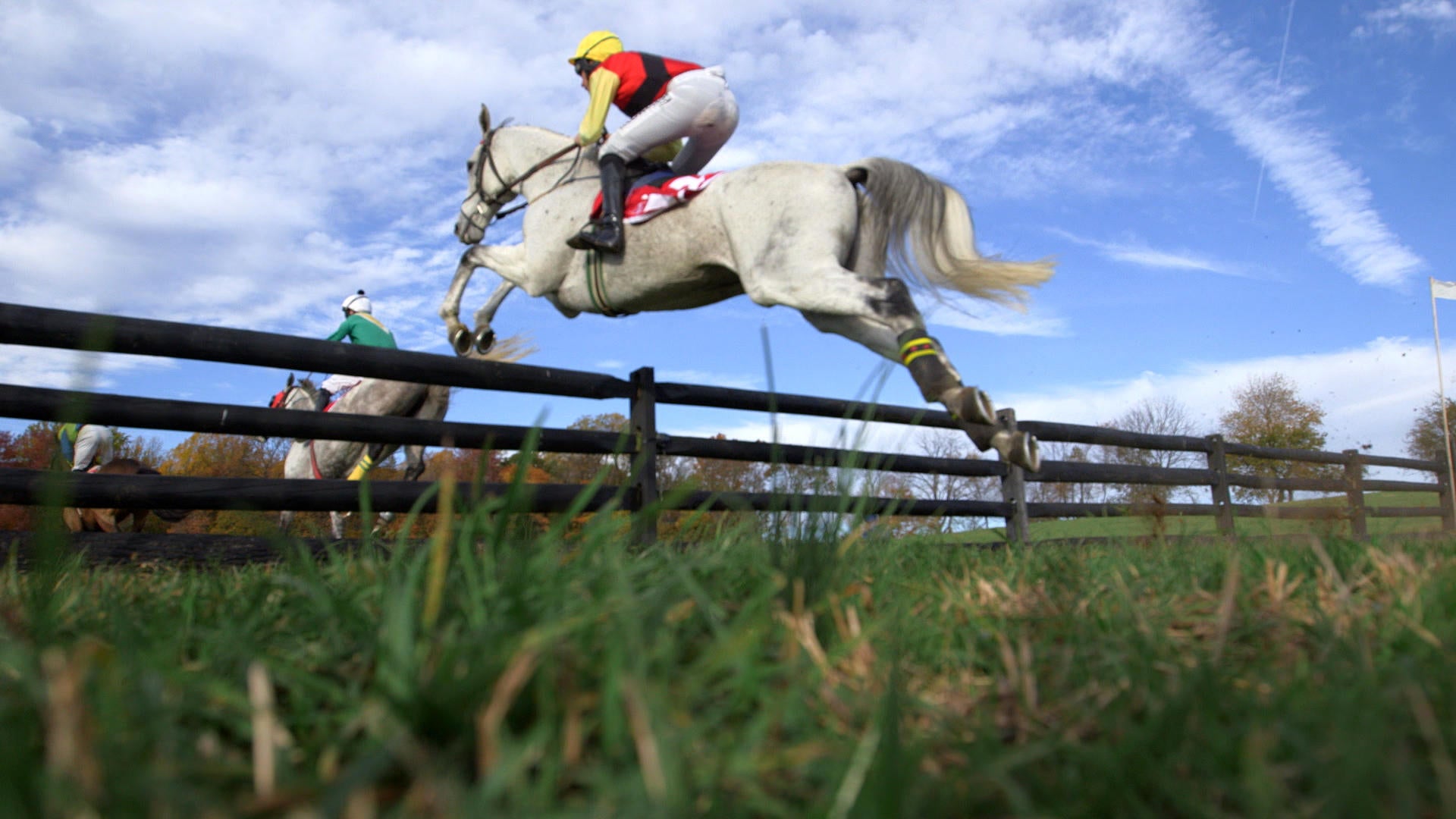 Danger and beauty of a lesser-known style of horse racing
When 60 Minutes reports a story related to horses, producer Michelle St. John probably has something to do with it. St. John is the broadcast's resident horsewoman, and for good reason: She grew up on a 400-acre Maryland horse farm in a family that breeds, trains, and rides racehorses.
St. John proposed this week's story on timber racing to correspondent Charlie Rose and producer David Browning, and while reporting in the field, she ushered them into the culture of the little-known sport.
"She brought ownership, authenticity, and enthusiasm to the story," Rose says. St. John knows the world of timber racing so well, she spotted family members as she screened archival footage of major races.
Timber racing is the American version of steeplechase, a long-distance horse race in which competitors jump hedges, fences, and streams. It originated in Ireland some 250 years ago, when horsemen raced through the countryside, jumping obstacles along the way.
The largest and most demanding event in timber racing is the Maryland Hunt Cup, and as Rose reports, the course is "not for the fainthearted." It stretches four miles over the Maryland countryside, more than three times the length of the Kentucky Derby track. Along the way is the timber: 22 wooden fences of varying height, some as high as five feet.
A child of the South, Charlie Rose grew up around plenty of horses, but nothing like the thoroughbreds he met filming this week's story. Rose admits that he knew "absolutely nothing" about timber racing before reporting this week's story and was eager to learn about the sport — and to meet its competitors.
Getting close to horses like "Senior Senator," a champ in the sport, is "just an awesome feeling," says Rose. "The magnificence, the strength, the power--and even a sense of personality. You see it and feel it all when you're close to them."
It's a feeling St. John is well acquainted with. She grew up regularly attending timber races as a child, often racing ponies with her brother before the main event. She recounts the country charm of the atmosphere-- carriage parades, dog races, vintage cars, and small-time betting-- in this week's 60 Minutes Overtime feature.
"It does feel like you've kind of removed yourself from modern society and you've stepped back in time to these timber races, which really haven't changed a lot for over 100 years," St. John says.
To capture the feeling of a timber race, she and Browning worked with a 60 Minutes crew to carefully think through the camerawork. The crew placed cameras on drones and on the timber itself, giving the viewer a glimpse of the grace and athleticism of the horses.
Cameraman Don Lee had seen mixed results in the past with helmet cams because riders move their heads so often. This time, the crew placed a camera on the rider's chest.
"It makes you feel like you are on the horse," Rose says. "Makes you feel like you are feeling what the jockey would feel."
Video of the Maryland Hunt Cup courtesy of Damon Sinclair/HCP Sports
This video was originally published on April 23, 2017 and produced by Ann Silvio and Will Croxton. It was edited by Will Croxton and Sarah Shafer Prediger.
Thanks for reading CBS NEWS.
Create your free account or log in
for more features.