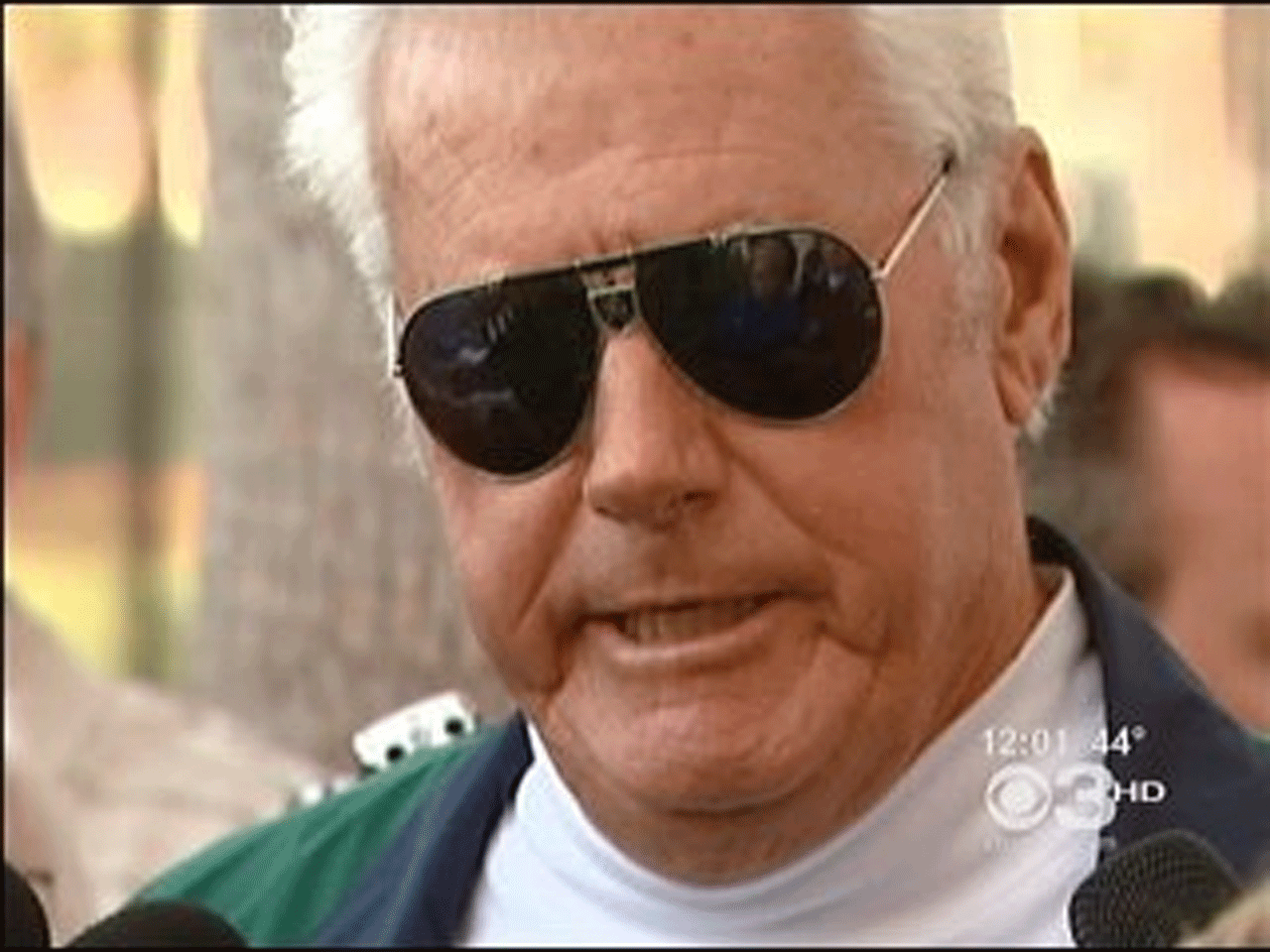 Dallas Green, Former Phillies Manager, Speaks at Spring Training About Loss of Granddaughter
(CBS/AP) Dallas Green, the former manager who led the Philadelphia Phillies to their first World Series title in 1980, has always been a hard-nosed, no-nonsense man. But the baseball legend broke into tears while speaking openly for the first time about the death of his granddaughter, Christina Taylor Green - one of the six people slain in the Tucson shooting rampage that left Rep. Gabrielle Giffords fighting for her life in a hospital.
"You know, I'm supposed to be a tough sucker," Green said Wednesday, "but I'm not tough when it comes to this."
Standing behind a small practice field at the Phillies' spring training complex, Green spoke to reporters for nearly 20 minutes yesterday. He thanked everyone for their support, apologized for not returning phone calls and reflected on the memory of the little girl he called his "Princess."
"She embodied what's good about kids, and what's good about growing up in the United States," Green said. "She wanted desperately to be a little girl that loved doing what she did. Obviously her interest in politics and going to that function, being in the wrong place at the wrong time, hit an awful lot of people hard."
Baseball runs in the Green family, and Christina was no exception. At 9-years-old, she was the only girl on her little league team. "Christina was the star on her team, if you talk to her about it," Green said. "She said she was going to be the first major league gal. That's nine years old. She was pretty good. I did see her swing the bat a couple times."
Dallas Green, a senior adviser to Phillies general manager Ruben Amaro, Jr., lost 478 games in eight years managing Philadelphia, the New York Yankees and New York Mets. Nothing could ever compare to this loss.
"That was a wonderful little gal," Green said. "We'll miss her desperately."
Thanks for reading CBS NEWS.
Create your free account or log in
for more features.