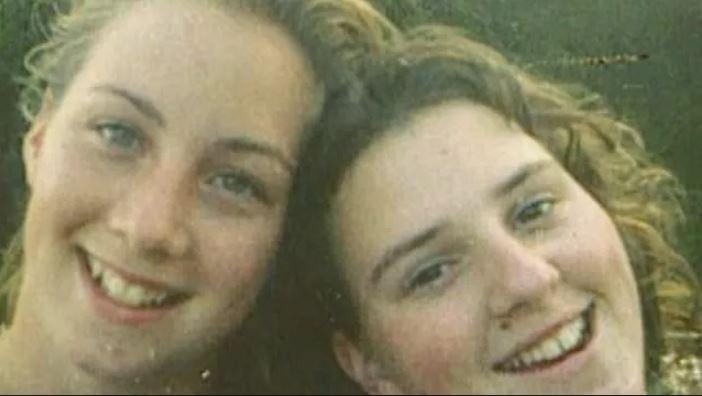 DA details "horrific" last days of girls abducted in 1999 as suspect is charged
VINITA, Okla. -- Authorities in Oklahoma say a 66-year-old man has been charged with the 1999 deaths of a couple and the abduction of two then-teenage girls who remain missing. District Attorney Matt Ballard said Monday that Ronnie Dean Busick of Wichita is charged with four counts of first-degree murder, two counts of kidnapping and one count of first-degree arson.
Authorities say Danny and Kathy Freeman of Craig County were shot to death in their mobile home on Dec. 30, 1999. The home was set on fire to cover up the slayings.
Officials say the couple's daughter Ashley and her friend Lauria Bible, both 16, disappeared the same day and were never found. Lauria had spent the night at the Freemans' home.
Ballard says Busick, an ex-con, is accused of working with two other men, Warren Philip "Phil" Welch II and David A. Pennington, who have since died, reports CBS affiliate KOTV. He said the three men held the girls captive for days after their kidnapping, allegedly tying them up and raping them at Welch's trailer in Pitcher before killing them, reports the Tulsa World.
Disturbing photos were taken of the girls in the last days of their lives, showing them bound and gagged and lying on a bed, in some cases next to Welch, the World reports. The photos were reportedly never found, but a number of people told investigators they had seen them.
Ballard says the victims families have "learned these young ladies' final days were certainly horrific, and today's announcement no doubt comes as little solace to their grief."
KOTV reports that a box of investigation files relating to the girls' disappearance was found in December in a closet in the Craig County Sheriff's Office that contained crucial information that wasn't in the Oklahoma State Bureau of Investigation's case file. The information was turned over to Rogers County District Attorney Investigator Gary Stansill and the OSBI.
The documents reportedly contained the names of Busick, Welch and Pennington, along with the names of others who may have information in the case. Stansill and Agent Tammy Ferrari began interviewing the people mentioned in the documents and were able to build a case against the three men, KOTV reports.
Several of the informants said the men bragged about kidnapping the girls and Welch had threatened their lives should they ever tell authorities what they knew, according to the station.
A probable cause affidavit obtained by the station says a confidential informant told an Oklahoma State Bureau of Investigation agent in 2001 she had seen photos of the two girls bound and gagged. The informant said she lived with Phil Welch in 2000 and overheard conversations among the three people about the slain couple. She said Welch was a meth "cooker" and the men had gone to the Freeman's trailer to collect money owed to them. She also said the men took the girls to Welch's trailer and eventually killed them, leaving their bodies in a "pit" in Pitcher.
Busick was serving a 60-day commitment in a Harvey County, Kansas jail when he was charged with the counts of murder kidnapping and arson out of Oklahoma, reports CBS affiliate KWCH. He remains jailed there. It's not clear whether he has a lawyer.
Lorene Bible, the mother of Lauria Bible, told KOTV her daughter would have turned 35 on April 18th. She said she is still hopeful the girls' bodies will be found, and is hopeful someone who may have been afraid to come forward may speak up now that it's known two suspects are dead and another is in jail.
"There are several someones out there that can bring the girls home," Lorene Bible said, reports the World. "It's time to bring the girls home."
Thanks for reading CBS NEWS.
Create your free account or log in
for more features.