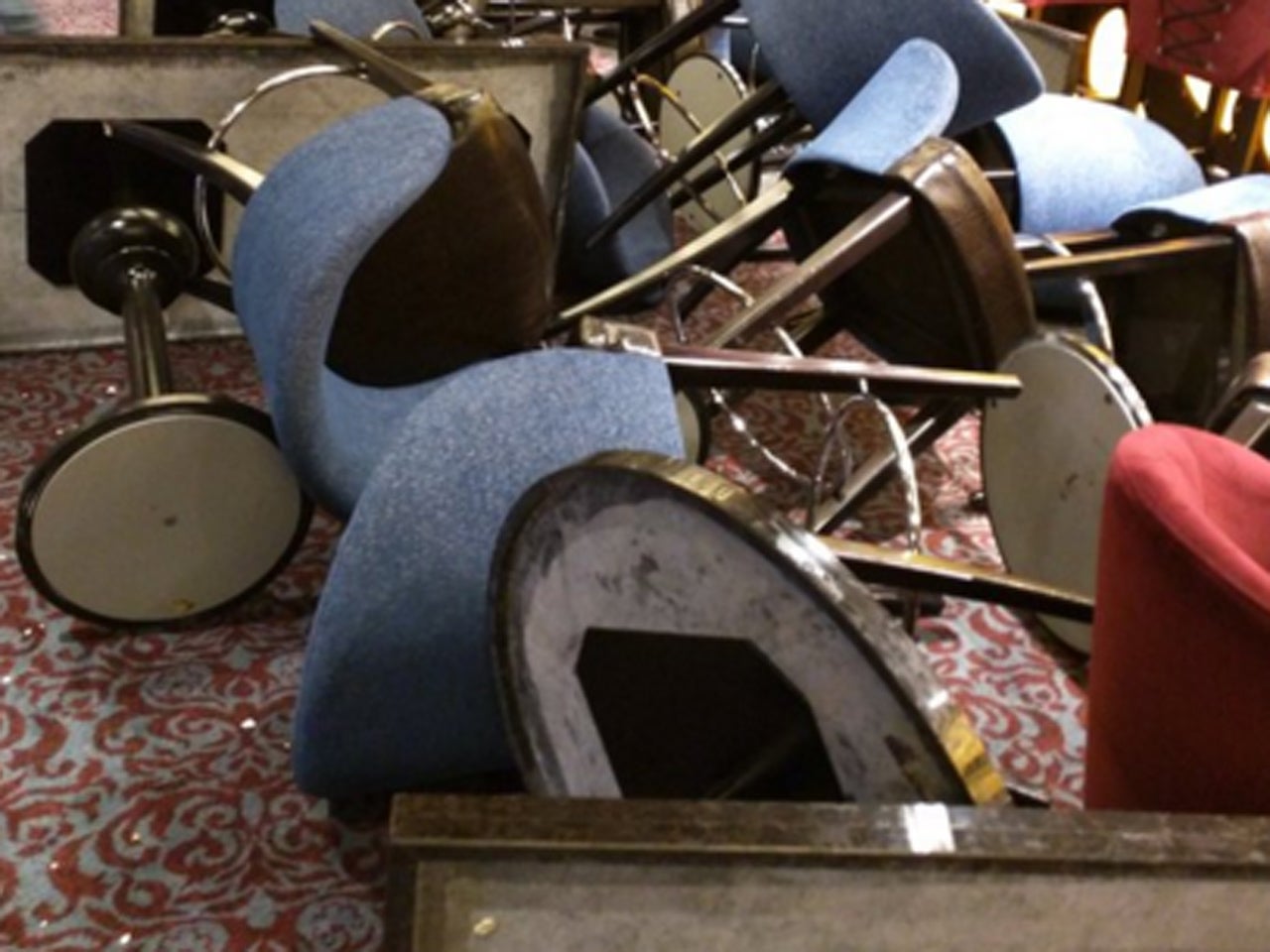 Cruise ship drama off Southeast Coast
A winter storm rocked the Royal Caribbean's Anthem of the Seas off the Southeast Coast Sunday, prompting the cruise ship to change course, and passengers flocked to social media to tell of high winds and waves and being confined to their rooms.
The ocean liner left New York for a week-long roundtrip to the Bahamas Saturday but ran into foul weather a day later.
Royal Caribbean said in a statement Monday that the ship Anthem of the Seas was damaged in some public areas and guest staterooms.
Royal Caribbean didn't describe the damages but says the ship's safe to be at sea. The statement doesn't say where or when the ship encountered the bad weather.
The Coast Guard told CBS News the ship "diverted course as a precautionary measure" but wasn't in distress, adding that it was in touch with the Royal Caribbean every hour, and that the weather was improving.
The ship was due in Port Canaveral mid-day Monday.
The ship was headed to Port Canaveral, Florida. Royal Caribbean spokeswoman Cynthia Martinez said in an email that a noon arrival had been planned, but the weather caused a delay. She said she doesn't have an updated arrival time. She said passengers were asked to stay in their rooms and given complimentary access to their minibars.
At one point during the ship's ordeal, passenger Leanna Petrone tweeted video of herself saying, "We're trapped in our rooms. We can't leave." She tweeted a photo of an on-board gauge showing winds equaling some 75 mph, and mentioned much stronger winds:
On Instagram, she posted video of a bottle and can sliding off a table in her cabin:
Another passenger, Jacob Ibrag, tweeted video of menacing-looking waves:
And a passenger identifying himself only as Greg tweeted a photo of tossed furniture in a lounge:
Thanks for reading CBS NEWS.
Create your free account or log in
for more features.