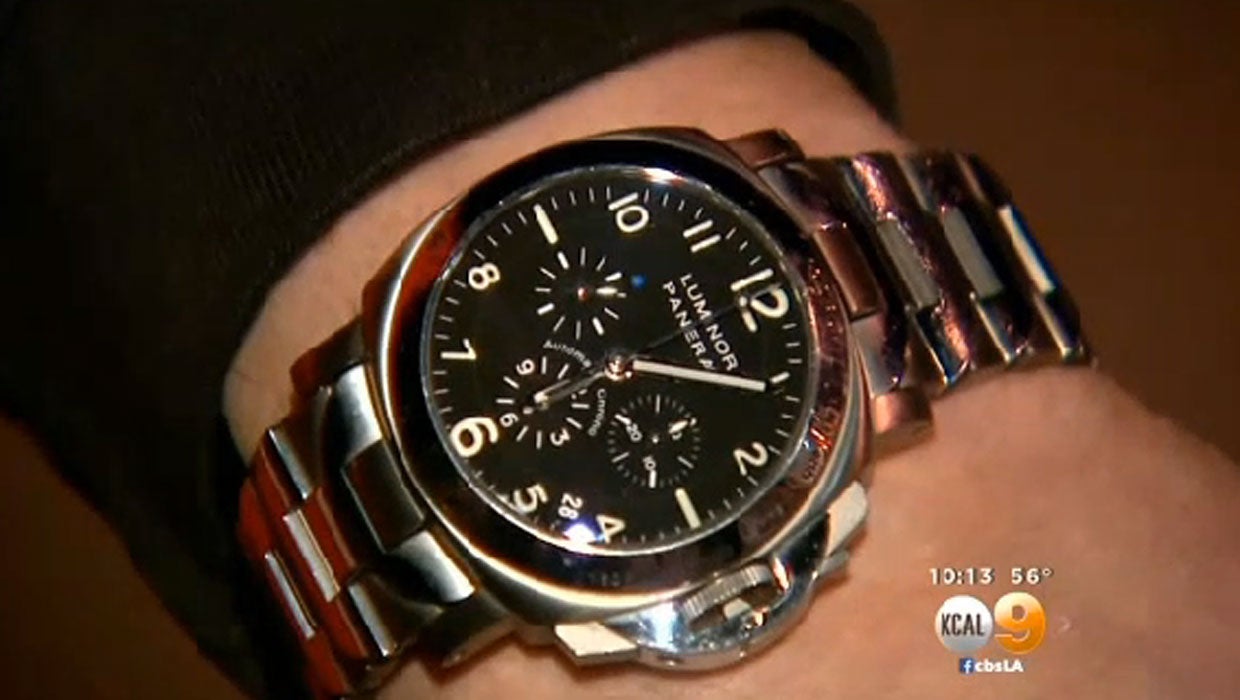 "Crime Watch": Stolen $10,000 Panerai back in owner's hands
PASADENA, Calif. -- One year ago a Southern California fitness trainer said goodbye to his limited-edition, $10,000, Panerai watch -- stolen out of his locker at Gold's Gym in Pasadena, according to CBS Los Angeles.
But soon, Alessandro Komadina's very expensive watch, which was a gift with sentimental value, too, will be back in his hands...or make that, on his wrist.
Determined to get it back, he checked eBay and other sites every day for a year but had no luck until a couple of weeks ago.
Then, according to CBS Los Angeles, Komadina said he saw the watch and alerted authorities.
Under a guise of being an interested buyer, police set up a meeting with the seller.
An arrest was made, and the watch is being sent back to Komadina.
"Oh, man! I was like,'I can't believe it,' " he told the station.
Police said it's common for victims to find their stolen items on eBay or Craigslist, but what's uncommon is that it took a year.
"Our victim had retained the paperwork that belonged to his original watch which had the serial numbers, and they did match the watch in question," one officer told CBS Los Angeles.
Police said it's important to keep such documents, especially with expensive and rare jewelry.
Thanks for reading CBS NEWS.
Create your free account or log in
for more features.