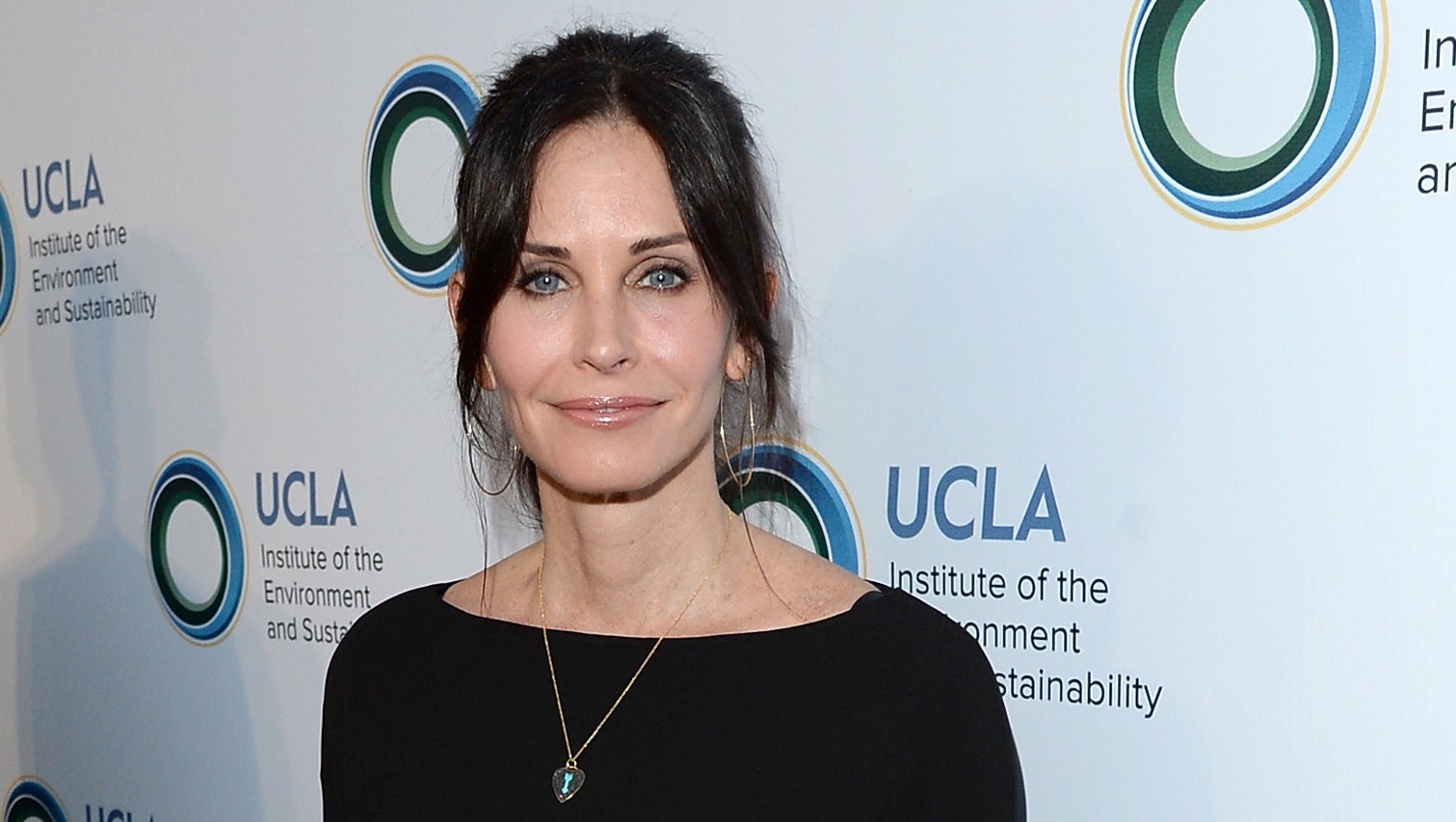 Courteney Cox makes personal directorial debut at Tribeca
Courteney Cox's directorial debut is uniquely personal. It features a cameo from her daughter, Coco, songs by her boyfriend, Snow Patrol's Johnny McDaid, and a scene with her ex-husband, David Arquette.
The film opens with 9-year-old Coco singing a song of McDaid's. Later, she briefly appears to spray her father, Arquette, with a hose. As a proud mother, it's Cox's favorite scene.
"I couldn't have cut that out," said Cox, who acknowledges their family dynamics are unusually friendly. "If I needed four seconds, that would be the last four seconds to go."
Cox will premiere the film, "Just Before I Go," on Thursday at the Tribeca Film Festival. It's the first stab at feature-film directing for the 49-year-old TV star, who readied herself for the opportunity by directing a short, a Lifetime movie and 10 episodes of her TBS sitcom "Cougar Town."
"Just Before I Go" stars Seann William Scott as a depressive who plans to commit suicide but first returns to his hometown to get "my house in order." He visits an old crush, a school bully from his youth and others to unload his pain in a strange kind of bucket-list mission.
It may sound like a serious drama, but "Just Before I Go" (written by David Flebotte) has an offbeat humor that clashes comically with its heavy outline. Certainly, few movies have an emotional spectrum that incorporates both suicide and a "sleep masturbator" (a twist on sleep walking).
"It's hard to get those subject matters to gel and for people to feel it's OK to laugh here and it's OK to cry there," Cox said in a recent interview. "If I can laugh really hard and then cry, it's perfect for me."
"The more offensive the humor, the funnier it is to me," she added. "For whatever reason, if someone's not getting hurt, it's probably not funny to me."
Of course, Cox's comic timing has long been on display in "Friends," "Family Ties," "Dirt" (on which she met Flebotte) and "Cougar Town," which recently wrapped its fifth and possibly final season. (Its future is uncertain.)
But Cox didn't want to act in "Just Before I Go," but rather concentrated on directing - a role she says feels natural.
"I'm obsessed with design and I really feel like I suffer from acute awareness," said Cox. "I'm always so aware of my surroundings. I'm so interested in the way people live. Whenever I walk in someplace, I can almost tell you what the rooms looked like before I could tell you a person's name."
Shot in a speedy 23 days in between seasons of "Cougar Town," "Just Before I Go" was made for less than $2 million, which Cox initially financed herself. She's hoping to land distribution at Tribeca.
Thanks for reading CBS NEWS.
Create your free account or log in
for more features.