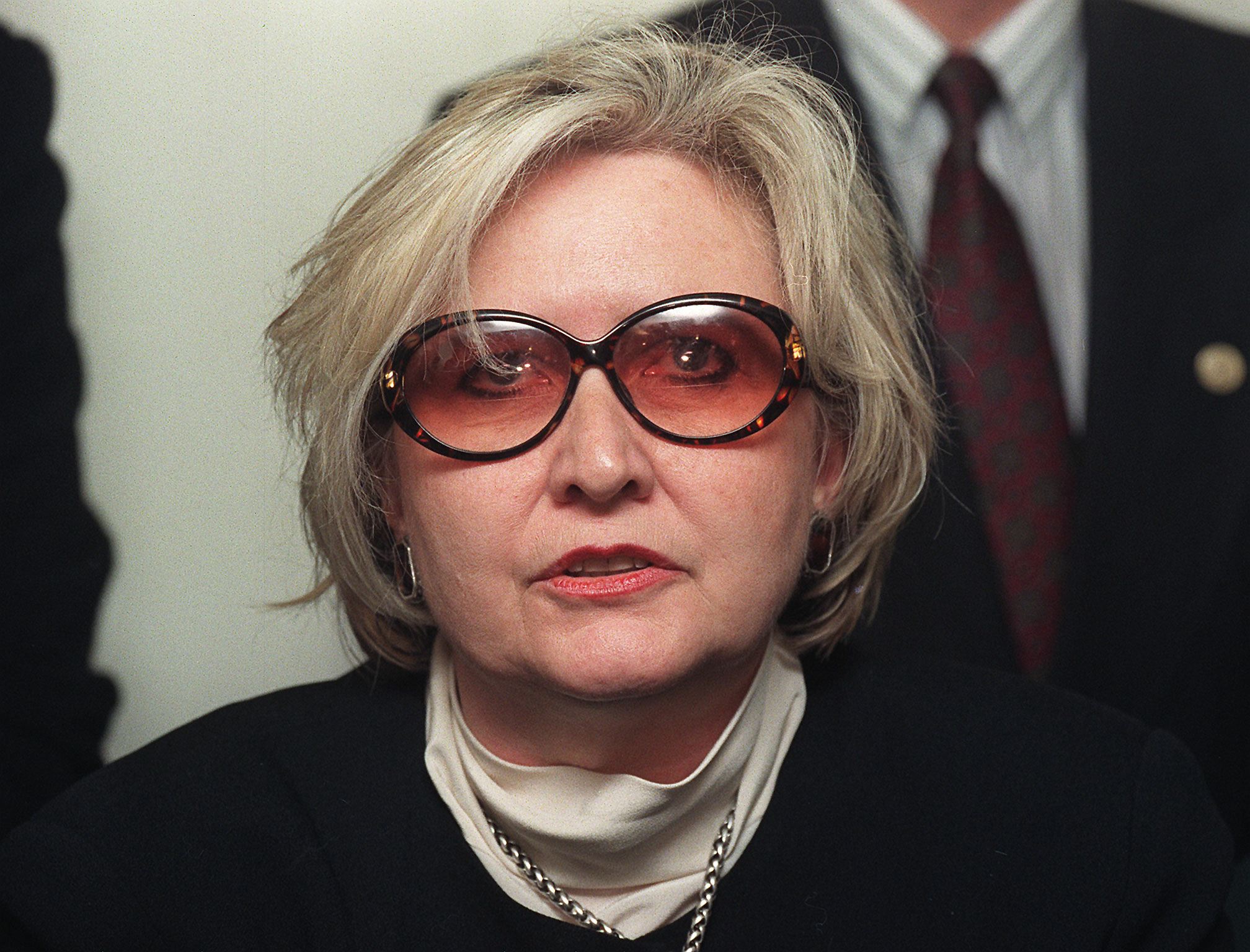 Court: U.S. military spies had role leading to 1973 deaths of Americans in Chile
SANTIAGO, Chile - A Chilean court said U.S. military intelligence services played a key role that led to the 1973 killings of two Americans in Chile in a case that inspired the Oscar-winning film "Missing."
A court ruling released late Monday said former U.S. Navy Capt. Ray E. Davis gave information to Chilean officials about journalist Charles Horman and student Frank Teruggi that led to their arrest and execution just days after the 1973 coup that brought Gen. Augusto Pinochet to power.
"The military intelligence services of the United States had a fundamental role in the creation of the murders of the two American citizens in 1973, providing Chilean military officers with the information that led to their deaths," the ruling by Judge Jorge Zepeda said.
Zepeda also upheld the decision to charge retired Chilean army Col. Pedro Espinoza with the murders, and Rafael Gonzalez, a former civilian counterintelligence agent, as an accomplice in Horman's murder. The two Chileans and Davis had been indicted in 2011.
Davis commanded the U.S. Military Mission in Chile at the time of the Sept. 11, 1973, American-backed coup that ousted the democratically elected government of leftist President Salvador Allende. Davis was investigating Americans in Chile as part of a series of covert intelligence operations run out of the U.S. Embassy targeting those considered to be subversives or radicals, according to lawyer Sergio Corvalan, who represents Horman's widow.
Courts in Chile had long sought Davis, believing he was living in Florida. Chile's Supreme Court had approved an extradition request so he could face trial. But Davis was secretly living in Chile, and he died in a Santiago nursing home last year.
Horman, 31, a freelance journalist and filmmaker, was arrested Sept. 17, 1973, and taken to Santiago's main soccer stadium, which had been turned into a detention camp.
A national truth commission formed after the Pinochet dictatorship ended said Horman was executed the next day while in the custody of Chilean state security agents. The commission said Teruggi, a 24-year-old university student, was executed Sept. 22.
The search for Horman by his wife and father was the topic of the 1982 movie "Missing," directed by Costa-Gavras, starred Sissy Spacek and Jack Lemmon. The film won an Oscar for best adapted screenplay and was also nominated for best picture, actor and actress.
The film suggested U.S. complicity in Horman's death and at the time drew strong objections from U.S. State Department officials.
The case remained practically ignored in Chile until 2000, when Horman's widow, Joyce, came and filed a lawsuit against Pinochet.
"More than 40 years after my husband was killed, and almost 14 years since I initiated judicial proceedings in Chile, I am delighted that the cases of Charles Horman and Frank Teruggi are moving forward in the Chilean courts. At the same time, I remain outraged that, through death and delay, a key indicted U.S. official, Captain Ray Davis, has escaped this prosecutorial process," Joyce Horman said after the judge's ruling was released.
"Judge Zepeda's ruling both implicates and incriminates U.S. intelligence personnel as playing a dark role in the murder of my husband," she said. "My hope is that the record of evidence compiled by the court sheds further light on how and why Charles was targeted, who actually ordered his murder, and what kind of information on one of its own citizens the U.S. government passed to the Chilean military who committed this heinous crime."
Chile's government estimates 3,095 people were killed during Pinochet's dictatorship, including about 1,200 who were forcibly disappeared.
"The judge's ruling brings the Horman and Teruggi families one step closer to a courtroom verdict, as well as a verdict of history on the role of the U.S. government and the Chilean military in these atrocities," said Peter Kornbluh, author of "The Pinochet File: A Declassified Dossier on Atrocity and Accountability."
Thanks for reading CBS NEWS.
Create your free account or log in
for more features.