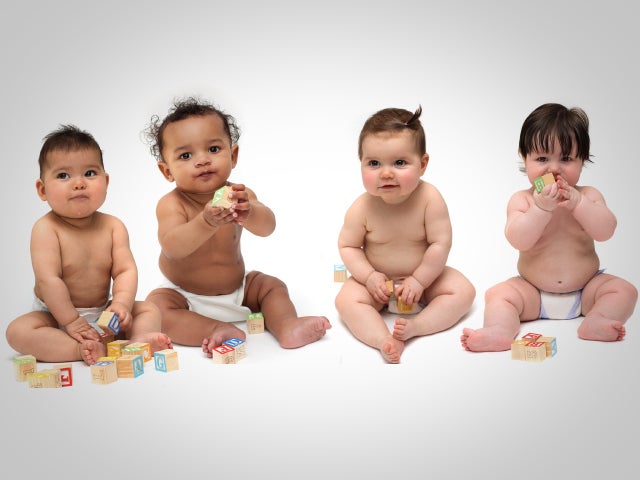 Couples with children shown to live longer, mentally healthier lives
Children can bring more than joy -- and stress -- into your lives. A new study out of the Dec. 5 Journal of Epidemiology and Community Health shows that couples who choose to have their own children or adopt live longer than couples who don't have kids, an effect especially seen in women. Mental health status was also better for adoptive parents.
The researchers looked at data from population registers in Denmark on births and deaths from 1994 to 2008. They found that 21,276 childless couples were registered for IVF treatment; 15,210 children were born and 1564 adopted. Two hundred of the men and 96 of the women died, and 710 women and 553 men were diagnosed with a mental health disorder.
Boiling down the numbers, women who had children and adoptive mothers were four and two times less likely respectively to die prematurely from circulatory disease, cancers and accidents, compared to childless women. Rates of death doubled for men who did not become fathers, either biologically or through adoption.
Though mental health sickness rates were similar between couples who biologically had children and couples without children when other factors like drug and alcohol addiction were ruled out, those who adopted had half as many reported mental illnesses.
Age, educational attainment, income and underlying illness only slightly affected the results.
The Atlantic points out that because researchers were examining people who had fertility problems, it may have not taken into account factors like lack of social support or unhealthy behaviors that may have affected death rates. Adoptive parents may have higher survival rates because they had to pass mental and physical tests before they were allowed to adopt a child.
"This is a very specific situation of people who are trying to have children - the study's findings cannot be used to generalize across the whole general population," Ingrid Collins, a consultant psychologist, told the BBC.
Collins said people who use IVF may become depressed because of their failed attempts to have a child, and that may be what is driving mental illness rates for them.
"It is complicated and many factors play a part in death rates- people with deep spiritual belief, being married, having a higher social class - these can all help in living longer."
Thanks for reading CBS NEWS.
Create your free account or log in
for more features.