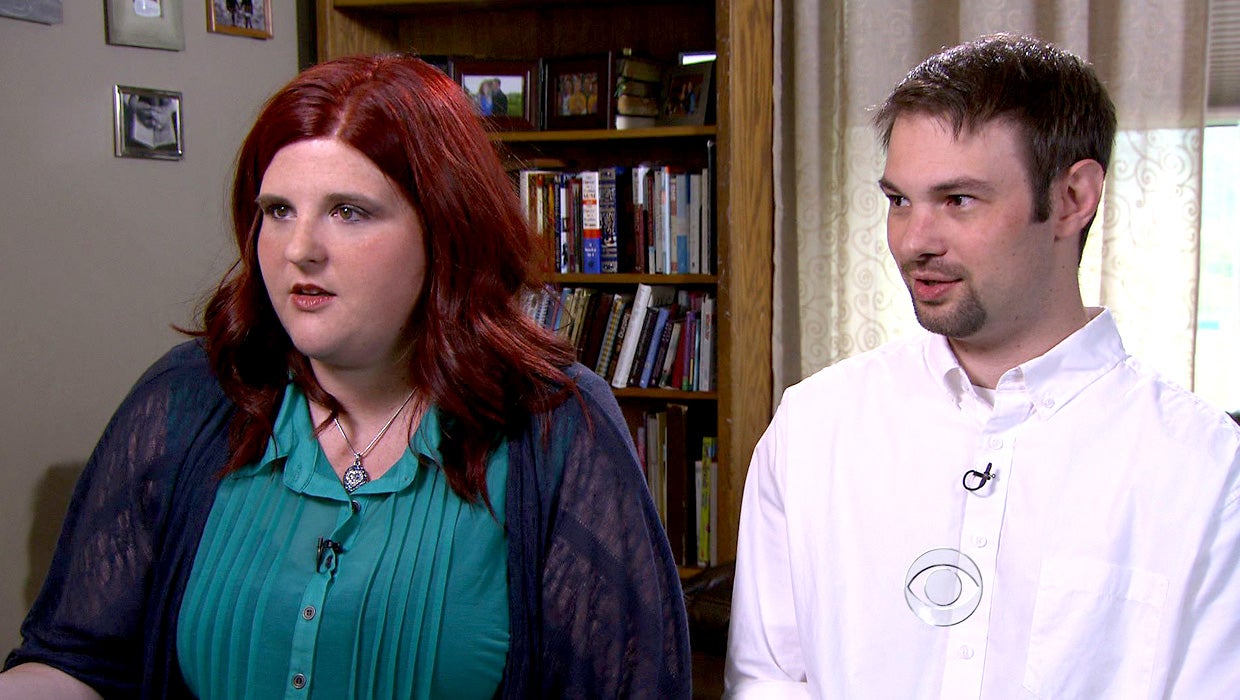 Couple's steamy romance e-books save their home
(CBS NEWS) DETROIT - Just last summer, Jack and Jasinda Wilder and their five children were deep in a financial crisis.
"I would say beyond trouble," Jasinda said.
Their youngest son had contracted a virus. Jack was forced to leave a teaching program to care for him. Jasinda, a music and theater teacher, saw her income cut when a school program was cancelled.
Jasinda said they were probably about 30 days away from losing their house. At that point, they had no idea what they were going to do.
"You can't really show up at somebody's house, even our parents, with a family of seven, like, 'Can we sleep on your couch?'" she said.
"It was very scary," Jack added.
In desperation, the Wilders went down to the basement of their house in a Detroit suburb and started writing.
The e-books, which they self published, were a series of sometimes steamy romance novels. They started picking up buzz on the internet and quickly earned them enough to meet their $1,200 monthly mortgage payment.
"So we just started writing like mad," Jasinda said. "And I think in like six months we put out 20 titles."
"We decided we weren't gonna leave our house," she added. "I think we showered 3 times."
Watch: The popularity of "Mommy Porn"
"Fifty Shades of Grey" to get "The Social Network" treatment
With each book, their sales climbed higher. Then this spring, a romance called "Falling Into You" -- about a girl whose first love dies suddenly -- jumped onto the New York Times Best Seller list. Jasinda was out driving with her kids the day it hit #1 on Amazon.
"I was crying hysterically," Jasinda said.
"She called me, unintelligible," Jack added. "I told her to slow down and tell me what happened in short sentences."
"I'm like Amazon! Look at Amazon!" Jasinda recalled."And I just said to my boys our lives are never gonna be the same. And we're never gonna be in that situation ever again."
The Wilders asked us to use their pen names because they've been overwhelmed by the success. In less than a year, they've sold nearly a million e-books.
Jasinda said she often thinks about the moment she almost lost her house.
"I think every night before we go to bed and we're saying our prayers in our mind because we're very grateful, and we're humble. And we know what a miracle this is," Jasinda siad
And the house they nearly lost is now home to a self-publishing empire.
Thanks for reading CBS NEWS.
Create your free account or log in
for more features.