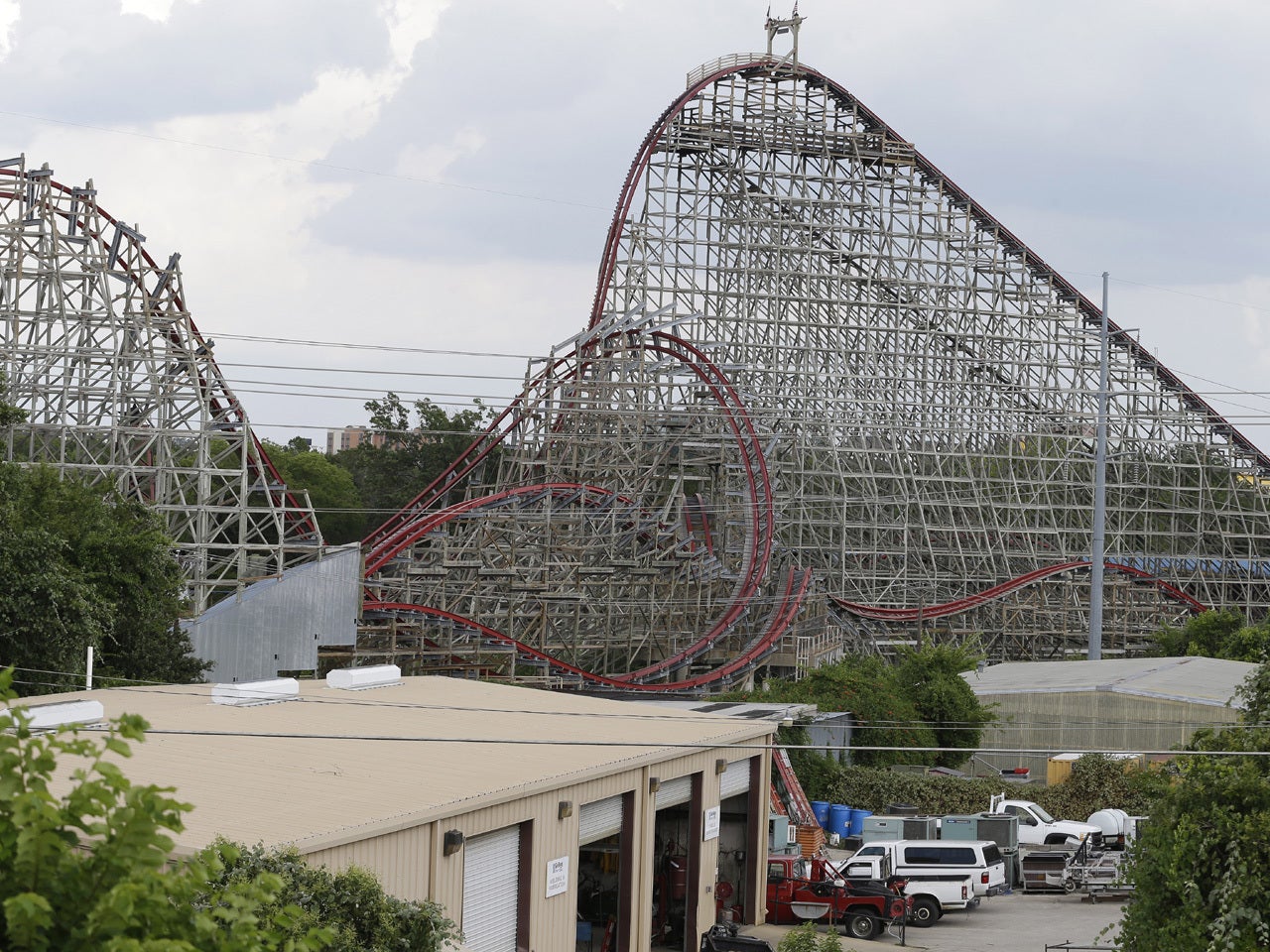 Coroner: Woman killed on Texas roller coaster fell 75 feet
FORT WORTH, Texas A coroner says the passenger killed while riding a Texas roller coaster was ejected from her seat and plummeted about 75 feet before striking a metal beam.
The Tarrant County Medical Examiner's Office released additional details Tuesday on the death of 52-year-old Rosa Irene Ayala-Gaona. (Ayala-Gaona's family had previously identified her as "Rosy Esparza" to local media.) She was found dead Friday night at the Six Flags Over Texas amusement park in suburban Dallas.
The official cause of death remains pending, but the office says the Dallas woman's body was found atop a ride tunnel for the 14-story Texas Giant roller coaster.
The coroner says Ayala-Gaona was ejected from her third-row seat as the ride began a steep descent along the track's first large hill.
An autopsy showed she suffered multiple traumatic injuries and extensive trauma to her torso.
The deadly accident has also prompted the temporary shutdown of a similar ride at a sister Six Flags park in San Antonio.
As Six Flags investigates the Dallas woman's fatal fall from the Texas Giant roller coaster Friday night at Six Flags Over Texas in Arlington, the company appears to be taking precautions elsewhere. A witness told local media that Ayala-Goana expressed concern moments before the 14-story ride began that the safety bar had not completely engaged.
Not only has the Texas Giant been closed temporarily pending the Six Flags investigation, but the Iron Rattler at Six Flags Fiesta Texas in San Antonio also has been shut down. Fiesta Texas spokeswoman Sydne Purvis says the decision came late Friday after officials heard about the Arlington accident.
Purvis said it's a precautionary move until the Texas Giant investigation is completed. Both roller coasters are wooden structures with steel rails.
Thanks for reading CBS NEWS.
Create your free account or log in
for more features.