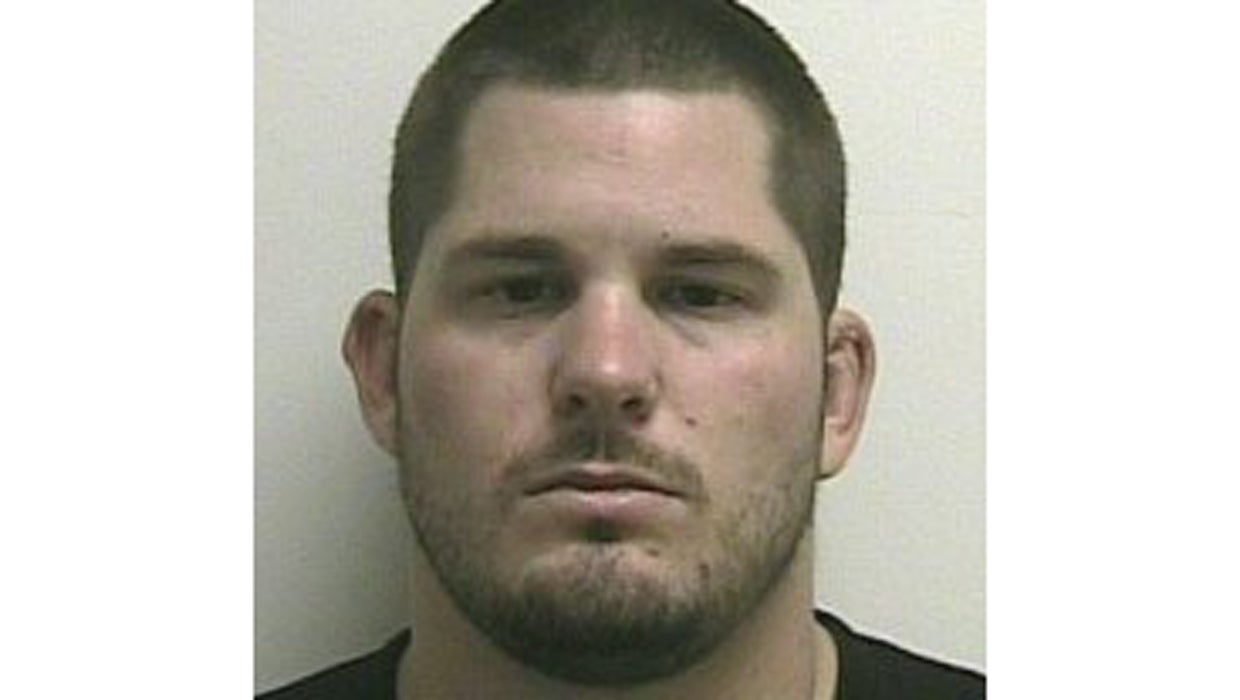 Cops: Va. man kills high school student, then police officer
NORFOLK, Va. - A gunman fatally shot a high school student and a Norfolk police officer before being killed by authorities in Virginia, reports CBS affiliate WTKR.
Seventeen-year-old Mark Rodriguez and Officer Brian Jones were killed on Friday in two shooting incidents in Norfolk, Va.
According to the station, 29-year-old James Andrew Brown II drove down a street in a red Jeep on Friday night, spraying bullets randomly. One of the shots struck Rodriguez, who was inside his own vehicle heading home from a graduation party. The victim, who had just that day finished his junior year at Norfolk Christian High School, died at the scene.
WTKR reports Brown went home after allegedly killing Rodriguez. Neighbors reportedly heard gunshots and saw the suspect pull up to his house, with his Jeep idling outside and the stereo blasting. Witnesses said a woman and a dog ran out of the house shortly after Brown went in.
Moments later, neighbors said two vehicles - a white van driven by off-duty Officer Curtis Allison and Officer Jones' patrol car - arrived at the home.
"A marked vehicle comes up with a spotlight," neighbor Steve Koptchak told the station. "I don't know if [the officers] exchanged words or whatever, he pulls up in front of the house and within a matter of seconds there was probably 30, 40 sounds of gunfire."
Both Jones and Allison were wounded in the firefight, according to WTKR. Koptchak said he saw Brown flee the scene in his Jeep.
"[Brown] continues down the street at a high rate of speed," Koptchak said. "I was wondering why are the police not pursuing him. So I went down to see if the police are all right. When I arrived [at the home], the one officer was hovered over the other officer on the ground."
Brown crashed his Jeep while attempting to flee from other officers, reports WTKR. Police said they tried to arrest the suspect, but he fought and was shot to death in the street.
Jones and Allison were taken by paramedics to Sentara Norfolk General Hospital, the station reports. Allison was treated for a gunshot wound and is expected to make a full recovery. Jones, who died from his injuries, was a 5-year veteran of the police force. He is survived by his wife, two sons and a daughter.
According to the station, Brown had previous criminal convictions. In January 2011, he was sentenced to a year in prison for assaulting a police officer; the charge was downgraded to a misdemeanor at sentencing. In 2012, he was found guilty of carrying a loaded weapon and given a year's suspended sentence. Had either charge been a felony, he would have been forced to give up his weapons.
Neighbors said they never had any problem with Brown, who some called "Wyatt Earp" because he would often walk around with a pistol on his hip, open-carry style.
Thanks for reading CBS NEWS.
Create your free account or log in
for more features.