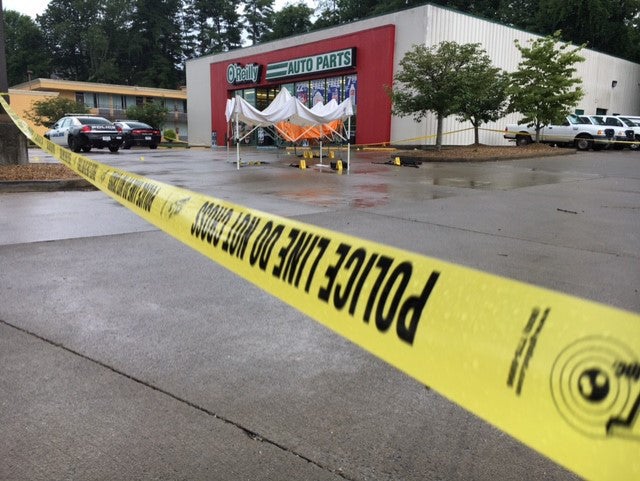 Tennessee shooter may have been motivated by recent police shootings
BRISTOL, Tenn. - The Tennessee Bureau of Investigation has released the name of the suspect behind Thursday morning's random shooting in Bristol, Tennessee that claimed the life of an area newspaper carrier and injured three others, including a local police officer.
The TBI says 37-year-old Lakeem Keon Scott was armed with at least two weapons, an automatic-style rifle, a pistol and a large amount of ammunition, reports CBS station WJHL in Tennessee.
According to the TBI, the victims were:
Jennifer Rooney (A Bristol Herald Courier newspaper carrier) : Deceased after being shot driving in her vehicle on Volunteer Parkway.
Deborah Watts: In serious, but stable, condition at Bristol Regional Medical Center after being shot while working at the Days Inn.
David Whitman Davis: Received minor injuries at the scene after being injured by flying glass resulting from the gunfire.
Officer Matthew Cousins: Sustained a superficial wound to the leg. Was subsequently treated and released from BRMC.
Preliminary findings indicate Scott may have targeted people and officers after being troubled by recent events involving African-Americans and law enforcement officers in other parts of the country.
The TBI said it was aware that other media outlets are reporting that white people were targeted in this shooting, but the bureau told WJHL it is not willing to go that far.
Investigators spoke with Scott Friday morning. Agents say "the work to develop a thorough understanding of his motivation for this incident remains central to the ongoing investigative work."
The Federal Bureau of Investigation, Bureau of Alcohol, Tobacco, Firearms and Explosives, the Sullivan County Sheriff's Office, and Bristol Tennessee Police Department are also assisting the TBI with this case.
Thanks for reading CBS NEWS.
Create your free account or log in
for more features.